My BCM/D Family May 25 2023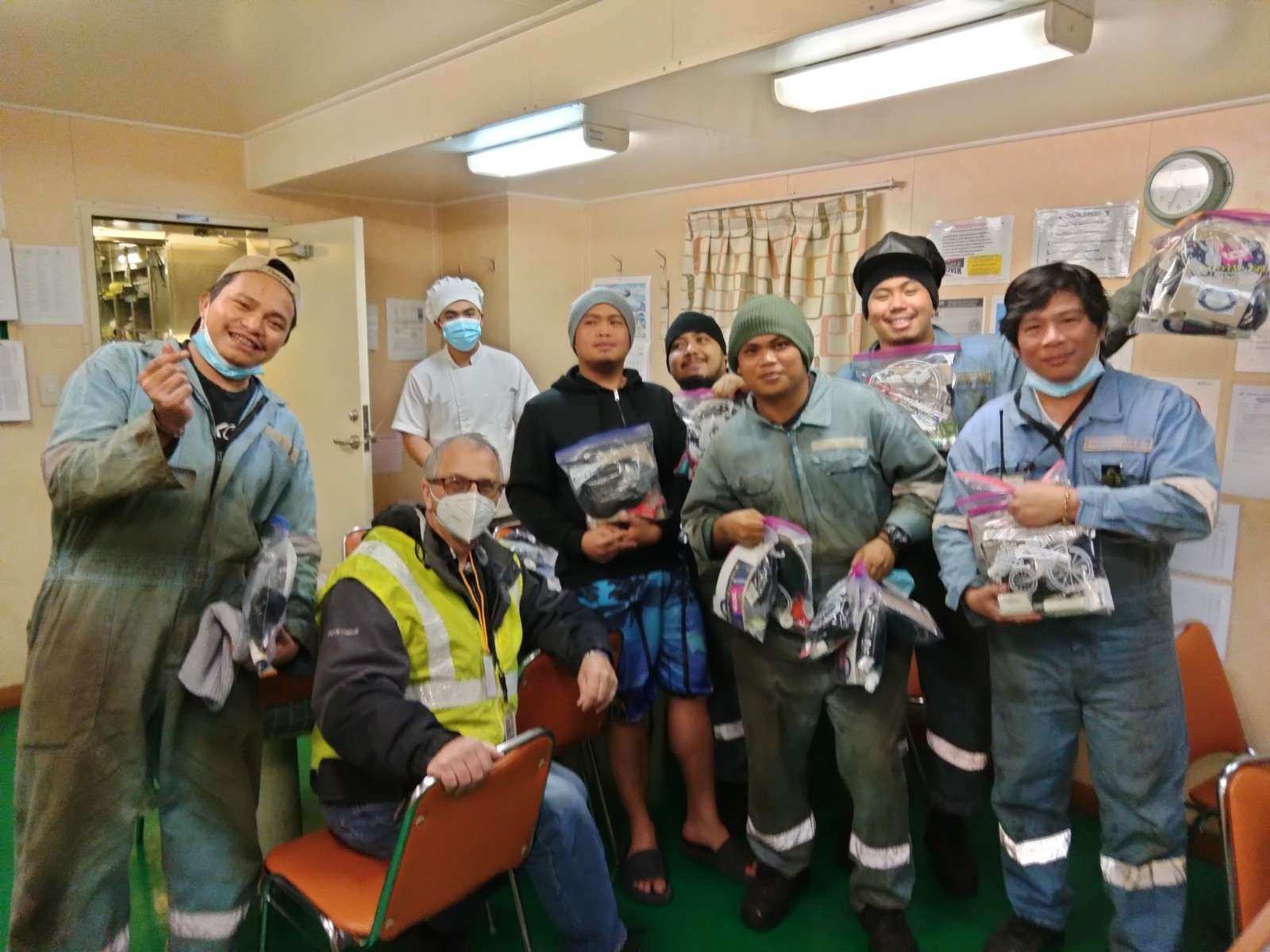 We are so thankful to God for all He is doing throughout BCM/D churches! Below is just a sample of the various ministries, outreaches and events in Maryland/Delaware. 
Baltimore Baptist Port Ministry
Don Bryant, a member of Middle River Baptist Church (MRBC) Baltimore, has served in Baltimore Baptist Port Ministry for over two decades — visiting merchant ships arriving at the Port of Baltimore from all over the world. He works in partnership with Baltimore. International Seafarer Ministry, an ecumenical group of ministers. Bryant
distributes Bibles, tracts, Christian literature, and videos to the seafarers. He also takes them candy, cookies, and gifts during the holidays. But that's not all he does. Bryant provides a personalized free taxi service, transporting the men to pick up groceries or other supplies, visit family members, and take care of errands. When they can't leave the ship, he sometimes does the shopping and delivery for them.
Bryant shared that in a three-month period, he visited ships from China, Greece, India, Korea, Netherlands, the Philippines, Poland, Sweeden, Turkey, and Ukraine. During that time, he also provided courtesy shopping trips to nine sailors, distributed 104 magazines, 35 tracts, 20 Jesus Videos or access cards, six books of the Gospel of John and Romans in Russian, three Bible study quarterlies, eight bags of cookies, and 21 bags of candy.
Though he hasn't seen a lot of decisions made to follow Christ, Bryant said, "It is and always has been a seed-planting ministry." He hopes to see the results one day in heaven. The sailors are busy, and Bryant has limited time with them. There are often language barriers as well, but he continues serving. Even when they're in his car, he cranks up praise and worship music, he says with a chuckle. It's one more opportunity to witness.
Asked about highlights through the years, Bryant says, "It's great when they are happy to see you and when you are able to meet their needs — physical and sometimes spiritual." He also enjoys the opportunity to work with other Christians across denominational lines.
Next month Bryant will represent the Baltimore ministry at the Port Ministries International Conference in Mobile, Alabama. Even those meetings have been evangelical. There are times they meet on ships and share material with the crew.
Bryant said he is blessed and thankful for his wife, Chris, who assists him with keeping records and helping him with reports. He's also thankful for the support from members of  MRBC and Parkville Baptist Church. Donations are processed through the Baltimore Baptist Association. Those interested in serving or helping can contact Bryant. Also, churches or small groups can help by assembling health kits. For more information, call 443-468-6220.
Countering a Mass Shooter Threat
La Plata Baptist Church will host a seminar from 7:30 am-noon on June 3 called "Countering the Mass Shooter Threat for Churches."
The class will include identifying signs of a potential threat, discussing solutions to prevent an attack, and knowing what steps to take. There will also be a Q&A time with a certified instructor.
The cost is $50. Those who attend will receive a certificate of completion. Register online.
Bayside Baptist Church Mid-Week Closing Celebrations

Bayside Baptist Church
, Chesapeake Beach, had a closing celebration for their Wednesday night ministries including AWANA, middle and high school groups, the 12nine Abilities ministry, and adult ministries.
The AWANA team presented scripture memorization and music, and the 12nine Abilities class shared a presentation. Student and adult ministries also shared. Afterward, they all enjoyed an ice cream fellowship.
Women's Ministry Events
Pleasant Valley Baptist Church, Rohresville, Md, had a women's painting party earlier this month. For Mother's Day, the men filled the choir area and provided the worship music for the morning service.
Last month, members had an open mic night — "Soul II Soul Care." In addition to enjoying music and fellowship, they raised funds for the Hagerstown Area Pregnancy Clinic.
High Tide Church, Dagsboro, Delaware, will host "How to Study the Bible More Effectively" for women from 10 am-noon on June 3 at their Frankford Campus, 34407 Dupont Blvd. Frankford, Delaware. The course is to encourage women and help them develop a method to go deeper in understanding and application of God's word.
Feature photo shows Don Bryant (middle in yellow) with seafarers during the Christmas holiday.
We Want your News and Photos! Did you know that although most of our affiliated churches are in Maryland and Delaware, we also have a few elsewhere, including Virginia, Pennsylvania, and West Virginia? We're a diverse, multicultural group of autonomous churches – traditional, contemporary, church plants, and established churches filled with individuals from a multitude of backgrounds and cultures and we want to share your news, photos, events, unique ministries, and more. And we'll also share what the BCM/D offers and how we can equip and encourage you. Feel free to share your news for consideration at info@bcmd.org.