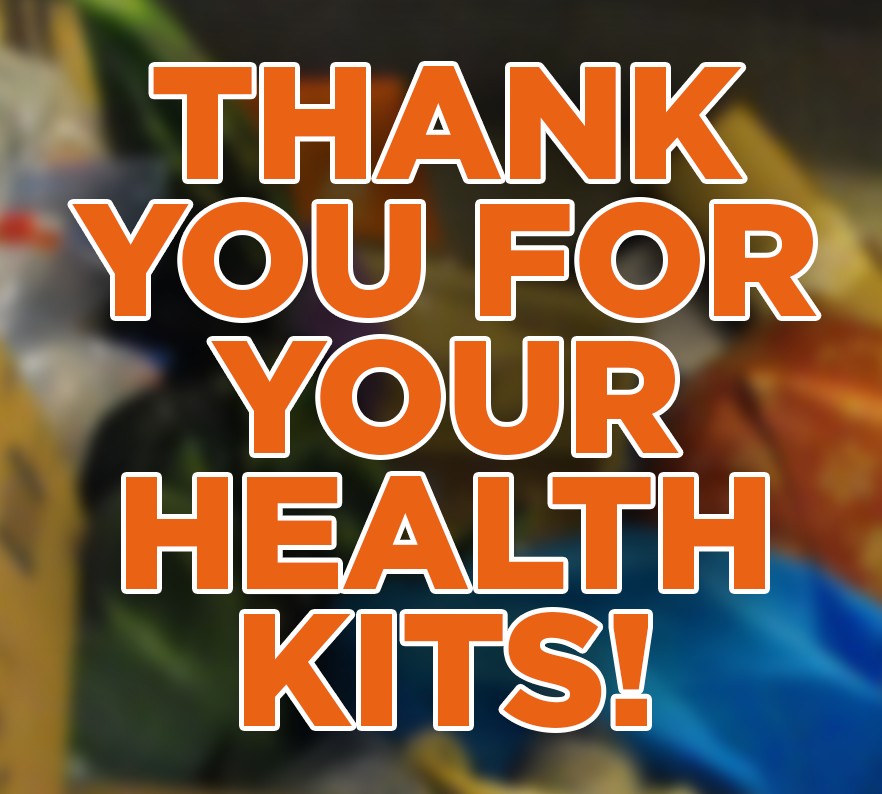 Each year, Maryland/Delaware Baptists provide health kits to be used in a variety of ministries. We will now be collecting Health Kits year round. Please call the Columbia office, 410-290-5290 to schedule a time to drop off your completed kits.
How to pack Health Kits
Include in a two gallon zip-lock bag (whatever size the items will fit into is fine) or a 14 x 12 drawstring, cloth bag, the following items:
A large bath towel
large comb
wash cloth
shampoo (full size)
toothbrush (adult)
soap (full size bar)
toothpaste (large)
deodorant
Delivering your Health Kits:
Kits are to be brought to:  BCM/D office at 10255 Old Columbia Road, Columbia, MD 21046 , 410-290-5290,   Ask for Demetra Bennett.
For more information, contact Demetra Bennett at 410-290-5290, or dbennett@bcmd.org. Thank you!