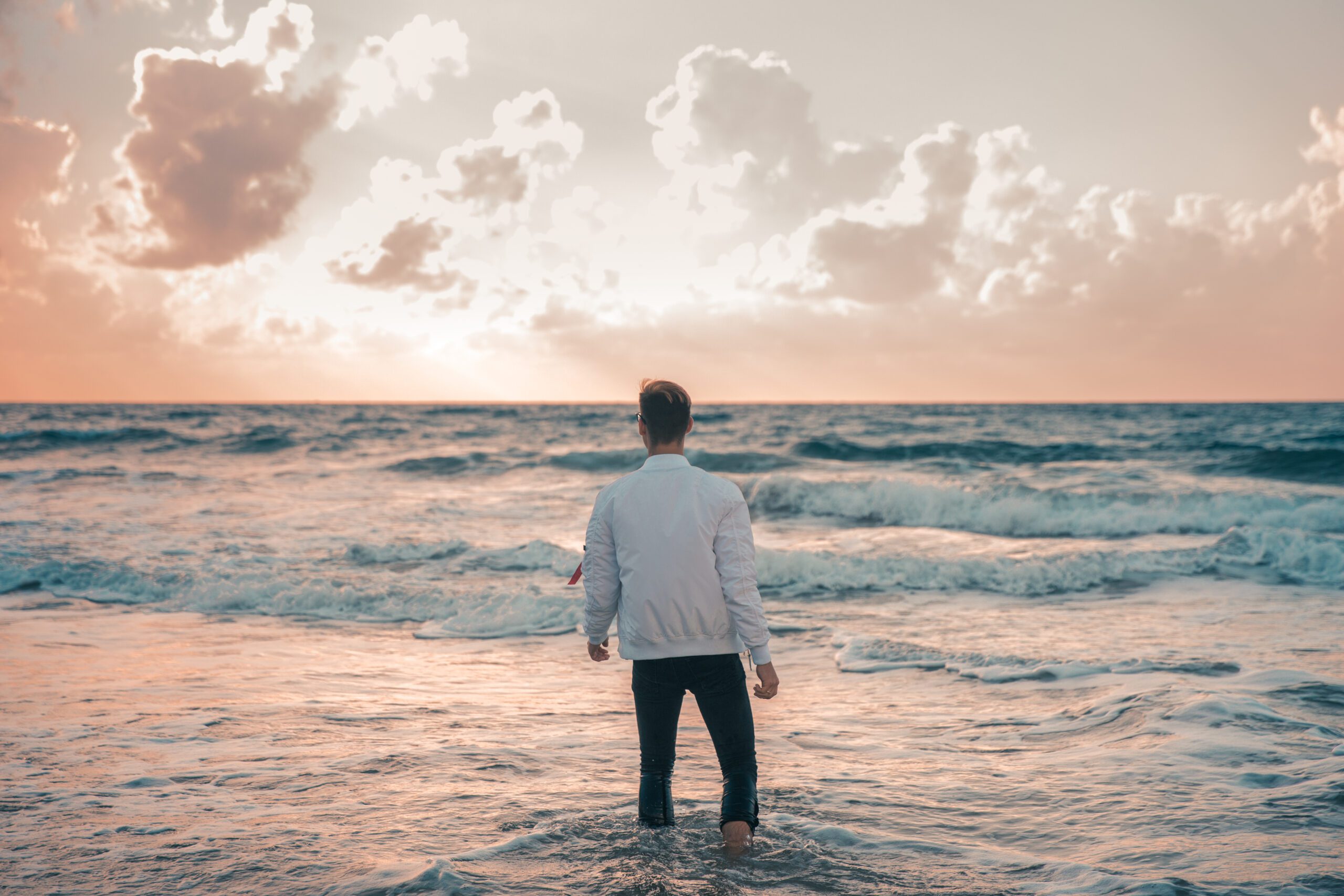 By Sharon Mager
"Burnout" is a tired term — figuratively and literally, right? Everyone has heard it, most have probably experienced it, and many of us are just now seeing our flames flickering or smoldering away. Did we do too much? Have we "hit the wall" or put "too much on our plate?" Maybe there's more to it.
Tom Rodgerson, a counselor at CentrePointe Counseling and assistant professor in the department of pastoral counseling at Loyola University in Maryland, has been meeting with clergy for almost 30 years. He's seen the onset, effects, and results of "burnout," and you may be surprised at the number of clergy dealing with this condition.
"Forty percent of people in ministry are in a state of 'burnout' at any given time," Rodgerson says. But wait, there's more! "We often forget spouses," he continues. Burnout affects spouses at an even higher rate — over 45 percent are affected at any given time.
So, what is this elusive condition, and why is it so prevalent?
"When most people think of burnout, they think of the emotional exhaustion component, and that's the one people feel the most," explains Rodgerson, who did his Ph.D. dissertation on the subject. Technically, burnout encompasses more than that — it includes reduced personal accomplishment, depersonalization, and a bit of cynicism.
"It's essentially job-related stress," he says, adding that addressing the issue is imperative. "It can lead to physical and mental problems, marital discord, leaving the ministry, and unfortunately, inappropriate behavior."
What causes burnout? Rodgerson says, "Interestingly, the research shows that what contributes to burnout can come from one's situation or environment, one's particular personality, or the nature of one's spirituality or religion.
SITUATIONAL CAUSES
Toxic Churches — "Every church has its own DNA, and some churches have toxic DNA in terms of past conflict and power struggles." This kind of environment invites burnout in the church. No matter how healthy the pastor is, in this type of environment, it's only a matter of time before the pastor will burn out unless he receives major help and support from within the church.
Culture Wars — "The recent culture wars in society invade the church, and that causes a lot of pressure. With a lack of civil discourse, we can't even talk about certain things," Rodgerson says. Congregations are politically divided. "The minister is constantly being put 'on the spot' about 'where he stands'."
Unfavorable Perceptions — According to Rodgerson, "We also live in a culture where being 'spiritual' is more valued than being 'religious.'" He says those in religious occupations once were admired and revered. Now, much of the culture looks at clergy with suspicion or disapproval.
Finances — Trying to make a living can be a struggle for pastors, especially for church planters, Rodgerson says. "The interactive effects of starting a church, the high cost of living, and the commitment to a growing family can easily result in a high level of stress."
Personality — How does a minister personalize things? Sometimes a pastor will believe that the church will meet his needs, and then he comes to a rude awakening that it's not going to happen, Rodgerson says. "Ministers have a higher desire to have their needs met from their job and that, intertwined with personality, can be a contributing factor to burnout."
Spiritual Variable — A minister's spirituality must go beyond doctrine and sermon preparation — it must be a spirituality of "core spiritual practice of faith that in the Apostle Paul's term is hoping beyond hope." This depth of personal faith and commitment is crucial for handling the effects of a toxic environment.
BURNOUT RECOVERY & PREVENTION
Self-Care and Sabbath — Rodgerson says when he meets with people dealing with burnout, he tackles the most tangible — asking if they're taking care of themselves, eating right, exercising, and taking vacations.
"I ask, 'When is your day off, and do you take it?' and 'Do you take your vacations?' Most people who are burning out have lost their days off, and even if they're on their vacations, they're taking their cell phones and laptops.
"Do you have a true Sabbath time — to really 'cease and desist' — really drop it and let it go? That's very hard for most ministers." Rodgerson says that often, the prioritization of God, family, and church are out of order."
Take a Balcony View – Step back and see the whole picture, including the invisible structures operating in the church system and one's family system. There are similar dynamics between the people you are attracted to and the churches you pastor.
Rodgerson says to remember there are three families always working in the present — the church family, the family you grew up with, and the family you're living with now. Can you step back, get a balcony view, become curious, and have a theory of what's going on? If you can do that, it keeps you from personalizing things and gives you the ability to act strategically and not reactively.
This concept is essential for church planters because they are creating the DNA of a church, and it's interesting that who they are, and their internal relational systems often determine who is attracted to the church, the systems of power, and ways of relating. "So, if a church planter can't rest and can't observe a Sabbath, that gets into the DNA of the church. You over function, over care and squeeze out, in my opinion, the Spirit to act fully," Rodgerson says.
"It's fascinating to watch the dynamics of pastors and their congregations."
Spiritual Practice — What is the nature of your spiritual practice? Rodgerson referred to a quote by Parker Palmer in his book, "Let Your Life Speak: Listening for the Voice of Vocation."
"Burnout is a state of emptiness, to be sure, but it does not result from giving all I have. It merely reveals the nothingness from which I was trying to give in the first place."
Rodgerson says it's similar to Jeremiah 2:13, "My people have committed two sins: They have forsaken me, the spring of living water, and have dug their own cisterns, broken cisterns that cannot hold water."
Often the emptiness we have is because we have not kept the spiritual practice that experientially keeps us in touch with Jesus."
Rodgerson says many pastors lost the practice or never had it. Sometimes they hope the church will fill the emptiness instead of the pastor being in touch with the fountain of living waters, and having the abundance to give, and, like Jesus, knowing when to give and when not to give. "
There are lots of different approaches to deepening your prayer life that is beyond a daily devotional that often ends up as sermon preparation. Seek a spiritual discipline that deepens your prayer and truly allows you to have Sabbath. Practice, and talk to someone who has an engaged spiritual practice.
"That's hard to do in this culture – being with the Lord," Rodgerson says. Quoting William Clemmens, a Southeastern Theological Baptist Seminary professor from the early 1980s, Rodgerson says, "You have to establish a discipline of 'wasting time for God.'
Clemmens, in his book, "Discovering the Depths," writes, "Wasting time for God simply means to learn to love slowing life down, experiencing silence, and solitude. It means living life out of a deeper transcendent integration, a 'quiet center,' from which words are spoken, and life is lived at a deep enough level so that actions are made, not as reactions to another action, but as responses to the inner promptings of our interior dialogue with self and God."
Get Help — Whether it's professional counseling, an accountability partner, or a mentor — go to someone outside the system. "It's a killer to sit on it and think you have to fix it by yourself," says Rodgerson.
CentrePointe Counseling has provided Christ-centered counseling for 50 years, serving individuals, families, and clergy. They strive to create a "…ripple effect of change in thinking, believing, and acting. Healthy individuals lead to healthy families; healthy families lead to healthy churches; healthy churches lead to healthy schools, organizations, and businesses, and ultimately to healthy communities."
This article previously appeared in BaptistLIFE in 2019