Turkey Quakes' Death Toll Rising, Baptists Responding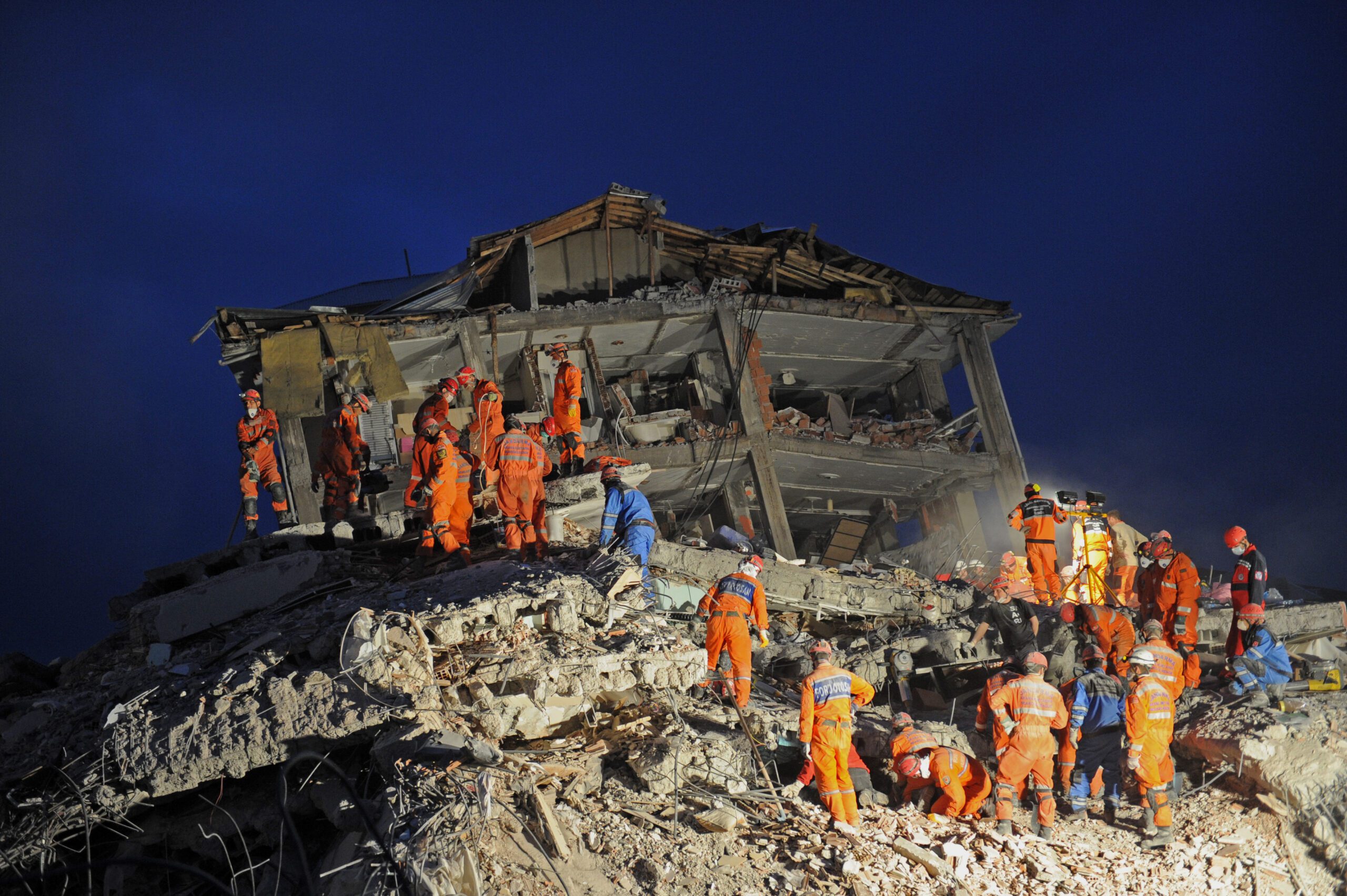 KAHRAMANMARAS, Turkey (BP) — A pair of earthquakes and a series of aftershocks have devastated portions of Turkey and Syria.
According to Send Relief, more than 20,000 people are known to have been killed by the quakes as of 6:30 pm on February 9, and the number continues to increase as rescue efforts continue.
The significant quakes registered at 7.8 and 7.5 on the Richter Scale. The quake center was in south Turkey near the city of Kahramanmaras. Aftershocks could be felt in Israel, more than 600 miles away.
World leaders, including President Joe Biden, are pledging to send aid to help in the rescue and recovery efforts.
Southern Baptists are already planning a response.
"Turkey's disaster agency has appealed for help from the international community as it conducts search and rescue operations, and we thank the Lord that He is allowing Send Relief's international relief team to respond as initial needs are assessed," said Paul Chitwood, IMB president.
Chitwood and Bryant Wright, Send Relief president, are calling on believers to pray for those affected by the devastation.
"Please pray that the people who are ministered to will experience the love of Christ in the days ahead," Wright said in comments emailed to Baptist Press.
Chitwood took to Twitter to offer some specific ways people can pray:
Pray for local search teams
Pray for those needing shelter
Pray for those grieving the loss of loved ones
Pray for those displaced during the cold of winter
Pray for believers to have ministry opportunities
Pray for Send Relief and responding partners as they have opportunities to help
"The devastation cannot be put into words, and we are praying for the first responders as well as the churches and others who will be bringing relief during this tragic and difficult time," Wright said.
A page has been set up on Send Relief's website for people to learn how they can help.
This is a Baptist Press (BP article written by (BP) staff.
BL Editor's Note: Our BCM/D Church and Community Partnerships Consultant Ellen Udovich, reporting for SBC DR Coy Webb, Crisis Response Director, emphasized: For security reasons, U. S. volunteers cannot be deployed at the current time in Turkey or Syria. The best current way for Southern Baptists to respond is by praying and giving.