Skycroft Annversary: Remembering David and Elva Dom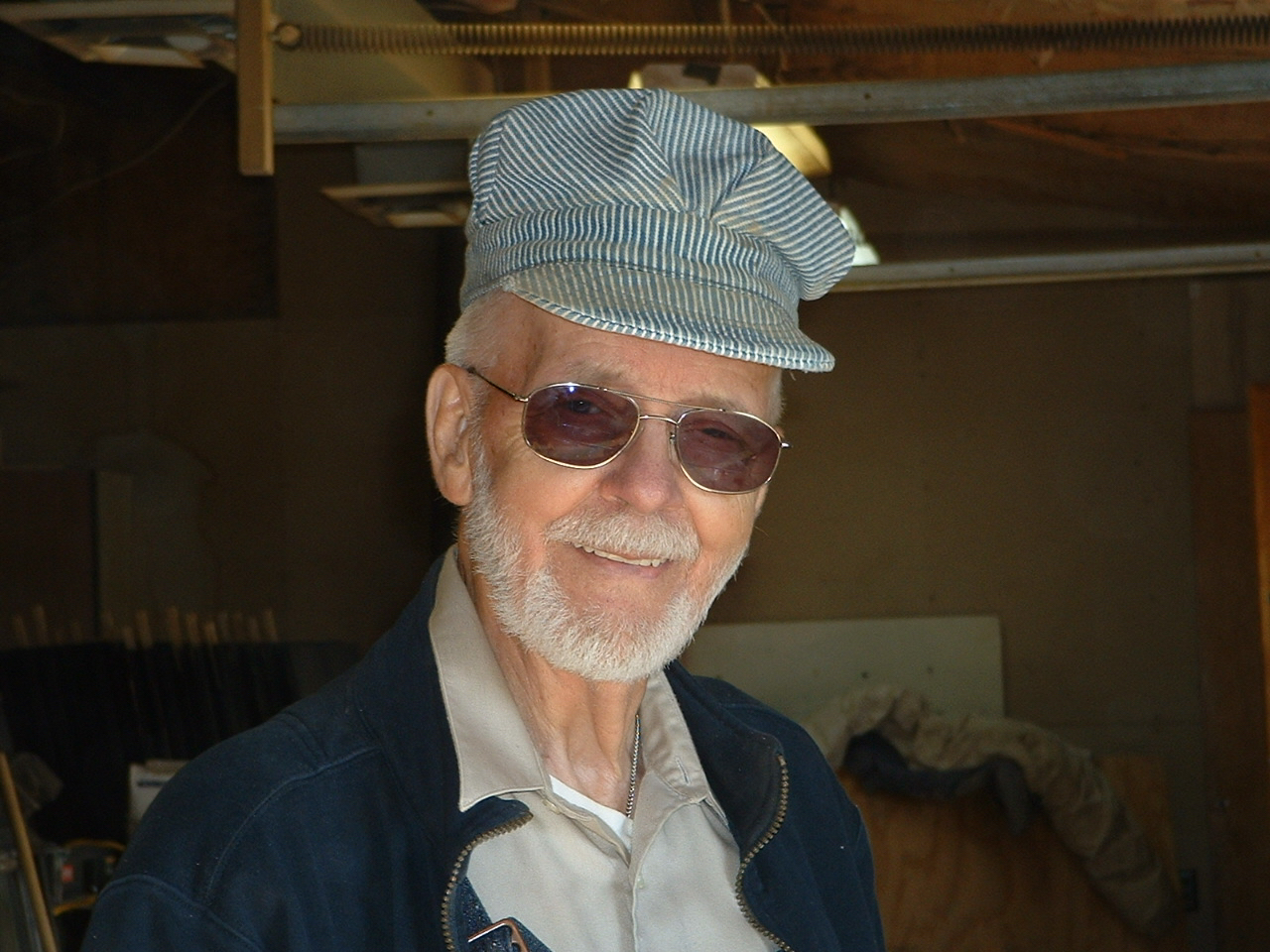 The below article appeared in our special Skycroft Conference Center 50th Anniversary edition of BaptistLIFE magazine. 
Reflections on Skycroft aren't complete without remembering David Dom, a layman who lovingly donated decades of labor to help Skycroft, and his wife Elva, a faithful volunteer.
Skycroft Director Emily Reedy said the couple was invaluable to the facility. "Mr. Dom poured his heart and soul into this place. He was a carpenter and built every bunk bed, all of our outdoor furniture and the Bible verse signs." Reedy said Dom worked for a decade helping with projects. When he retired, he split his time between home and Skycroft and stayed active into his '80s. "We try to preserve as much of his work as possible."
Dom and his wife Elva attended several Western Maryland churches through the years, including Bedford Baptist Church, LaVale Baptist Church, and Valley Baptist Church in Jefferson. David was a machinist with the B&O Railroad for 40 years but his true talent was carpentry. 
Ellen Bennett, David's daughter, said, "He was the guy who helped fix things. He was always helping people until just a few months before he passed away. And he spread the gospel in any way he could." David was active in ministry and participated in the Baptist Convention of Maryland/Delaware partnership mission trips to Burundi and Rwanda.  
A World War II Air Force Veteran, Dom came to know the Lord in his teens. God gave him an incredible passion for the ministry of Skycroft. Before he retired from the railroad, David spent as much time as possible helping at Skycroft, but after retirement, he traveled up the mountain on Monday mornings and came home on Thursday evenings. Elva accompanied him. They stayed in a second-floor, one-bedroom apartment on the grounds that became the Doms' home for the week.
Elva also volunteered many hours. Bennett said, "Mom worked in the kitchen, helped with cleaning and made curtains for the dining hall. They used to have big Christmas celebrations at Skycroft and she made red and green cloth napkins. She was there with the best of them, washing and doing whatever was needed. She was a hard worker." Bennett said that in the evenings, her mom and dad sat on the deck and enjoyed the beautiful surroundings. 
Elva passed away in 2000. David continued to serve at Skycroft until a car accident in 2010. He then moved in with the Bennett family and had a small woodshop in the garage where he made wooden tulips, baskets and other wood crafts. 
"Dad always said, 'When I can't go into my woodshop anymore, that will be the end of me,'" Bennett said. And he passed in 2018, just weeks after he could no longer work in his woodshop. 
A former Skycroft Director, Larry Nelson, said, "David and Elva were remarkable people and both made a great impact on my life and my family. They were there from the beginning and David was there many years after I left, doing whatever he could to help – and that was a great deal.
"If ever there were heroes at Skycroft, it was the Doms – for sure. There were times it was just me, David, and Elva. They were 'Skycroft Saints.'"
[