Relationships that Last: The Pyles Drive Crew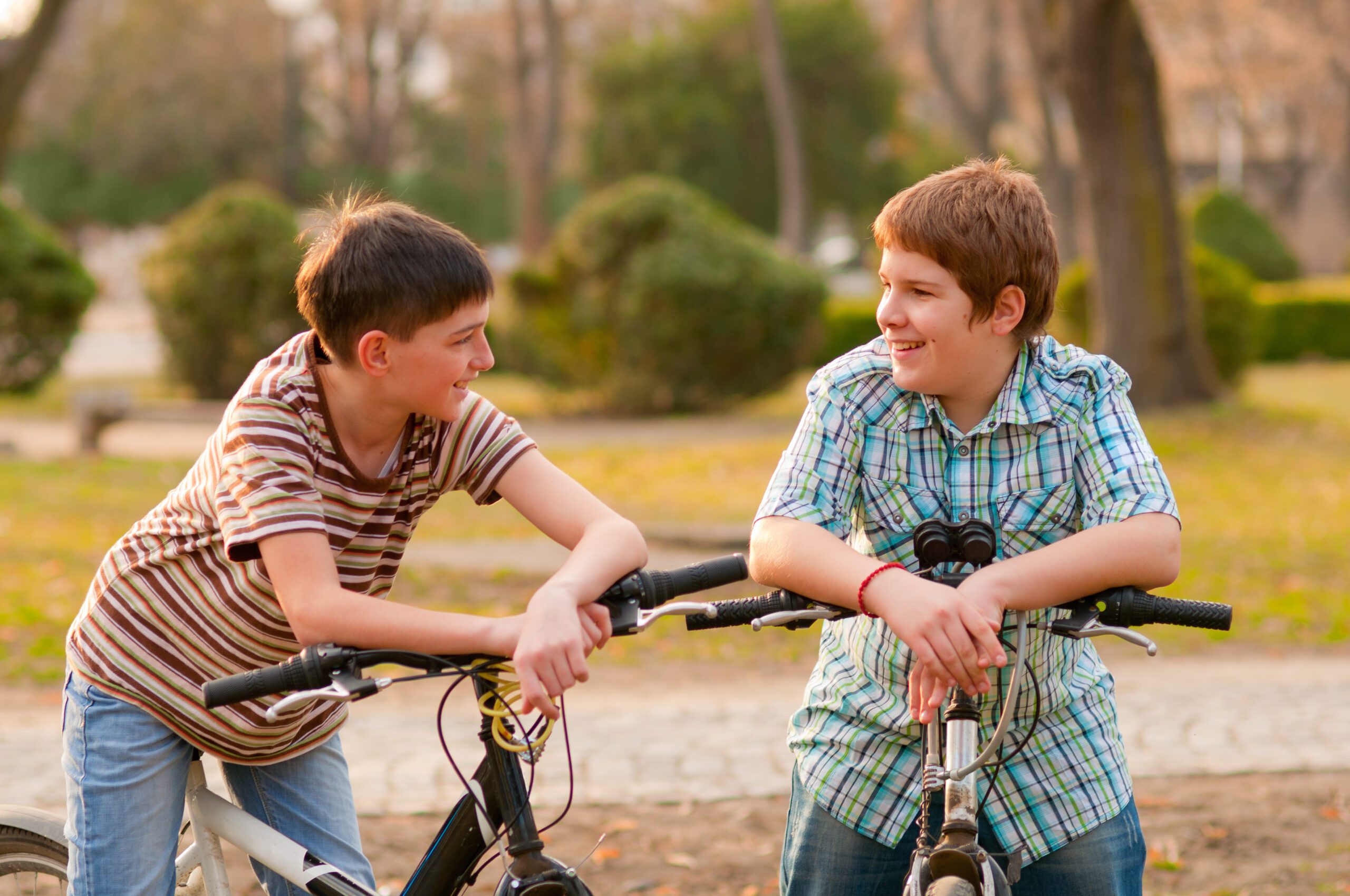 One of the fondest memories I have of my childhood are the days and nights I spent with my friends. I grew up in a small, tight-knit neighborhood in Prince Georges County, Maryland – a child of the seventies. We were called the "Pyles Drive Crew," named after the street I grew up on. Those were the days before cell phones, computers, the internet and unlimited TV channels. After school and before supper time, we communicated with "walkie-talkies" and went over each other's houses as much as possible during snow days, holidays, Saturdays and summer break. We played outside from sunup to sundown.    
We rode banana seat bicycles and pretended to be the daredevil Evil Knievel by building ramps and jumping over ditches and creeks (all without helmets.) We camped outside, played "cops and robbers" in the woods and played 8-hour, triple-header baseball games until the whistle or yell of our parents summoned us home.  Of course, there were also those times when we got into some mischief – especially when my friend's dad came home from his Hostess Cupcake delivery job and, much to his chagrin, we had snuck into the back of his truck to help ourselves to cakes, pies and other goodies. Yes, those were the days of adventure, fun, and not having a care in the world. Those were the days I learned the importance of developing relationships that last.  
This became a lasting reality in my life in 1972, when I accepted Jesus Christ as my Lord and Savior. It was that day that I started the greatest relationship that anyone could ever have. In Romans 10:9-10 we are told:
"If you confess with your mouth that Jesus is Lord and believe in your heart that God raised him from the dead, you will be saved. For with the heart one believes and is justified, and with the mouth one confesses and is saved."   
From that day forward, my desire was to live a life that was pleasing to God. I wanted Jesus to be a part of my DNA and to be my best friend. John 15:14 tells us, "You are my friends if you do what I command you." There is a principle that I learned early on in my walk with the Lord that says: Every conversation that you have with someone is an opportunity to point them to Jesus. So the Lord ignited in my heart a burning desire to tell my neighborhood friends about Jesus.   
Anytime I had a chance, I would bring Jesus up in our conversations. Whether it was sitting in a tree fort, relaxing by the stream or walking off the ballfield, I wanted them to know about the friend that I have in Jesus.  I wanted them to experience the same relationship with Him that I now had. I wanted them to understand that with Jesus in their life there is never a "goodbye," but always a "see you again sometime." I wanted them to realize that with Christ in their lives, they could truly have a relationship that lasts forever.  Our relationship with Jesus is for eternity.  
So, I started inviting my neighborhood friends to attend church with me and figured if I asked my dad and mom to drive us, they could not refuse. My father and mother were wonderful examples of what Christ-centered relationships should look like. They were both followers and servants of Jesus, and they loved Him, each other, their family, friends and the church with all of their hearts. They demonstrated that love and commitment each and every day. My father was the Sunday School director and my mother was a leader in the Children's Department. So, when I asked my dad if we could bring some of the "Pyles Drive" crew to church with us, he did not hesitate. Every Sunday morning, we would pile in the back of our 1970 Station Wagon and dad and mom would go through the neighborhood picking up as many kids as possible to bring them to church with us.  
It was those kids that I developed my closest relationships with as a child and teenager. Some came to know Jesus as their Lord and Savior through that "neighborhood ministry" and are still serving Him today. I learned early in my life that the local church is a wonderful place to help build strong relationships. I am thankful that I grew up in a church that placed a high priority on children and youth ministries and was committed to reaching young people for Christ. It was through the church that I developed lifelong relationships with other Christ-centered, like-minded believers. It was through the church that I met my future wife, Sherri and was married in 1987. It was through the church that I developed a love for missions and a passion for preaching, teaching and serving the Lord.  
All of that is made possible because of the relationship we have with Jesus Christ. The Gospel message that points to Jesus as our Lord and Savior is the common bond that brings us together.  It is because of that common bond that we can rejoice and partner with fellow believers across our state, nation and world. Romans 15:5-6 reminds us:
"May the God of endurance and encouragement grant you to live in such harmony with one another, in accord with Christ Jesus, that together you may with one voice glorify the God and Father of our Lord Jesus Christ."
In my lifetime, I have learned that the relationships you make and develop at church are usually the strongest and last the longest. As I look back, I cannot remember who our homecoming king and queen were or who the "so-called" most popular people were in junior high or high school. But I do remember my church and youth group friends and those who loved Jesus like I love Jesus.  Later, as Sherri and I got married and started a family of our own, we had many friends and families from church that took us under their wings and demonstrated what a Christ-centered marriage, family and relationships should look like.
I am often reminded that "casual friends" will come in and out of your life during various seasons. However, there are those "lifelong friends" who will always be there for you, no matter what season in life you are going through. Those are the friends that you can call at midnight and they will drop everything to be by your side.  Ecclesiastes 4:9-10 reminds us:
"Two are better than one, because they have a good reward for their toil.  For if they fall, one will lift up his fellow. But woe to him who is alone when he falls and has not another to lift him up!"
It is said that casual friends will call you when they have time. Lifelong friends call you even when they don't have time. Casual friends talk to you about their problems. Lifelong friends talk to you about your problems. Casual friends tell you what you want to hear. Lifelong friends tell you what you need to hear.  Proverbs 27:6 says, "Faithful are the wounds of a friend; profuse are the kisses of an enemy."  We all need those faithful, lifelong friends who point us to Christ, who pray for us and who are there for us in all seasons of life.  Those are the relationships that last forever. 
My prayer, Maryland and Delaware Baptists, is that we would cultivate those types of Christ-Centered relationships in our families, churches, communities and throughout Baptist Convention of Maryland churches Delaware churches and our eleven local associations. There is something about Christ Followers coming together and being on mission for Jesus that causes the world to sit up and take notice. When we are unified and come together, the Lord is lifted up and glorified.  I am indeed thankful for eternal relationships and for a Savior who is my best friend.  Praise God, from whom all blessings flow!  
Please know that I love you all, and I am praying for you. If there are any specific prayer requests that you have and/or anything that I can assist you with, please do not hesitate to let me know.
Rev. Glenn Swanson serves as the Senior Pastor of Bayside Baptist Church in Chesapeake Beach, Maryland and is also currently serving as the President of the Baptist Convention of Maryland and Delaware.  He can be reached via email at:  glenn.swanson@baysidebaptist.com.  All scripture quoted is the English Standard Version (ESV). 
Feature photo: licensed Adobe Images stock –  Solid photos,