Reaping spiritual fruit from Disaster Relief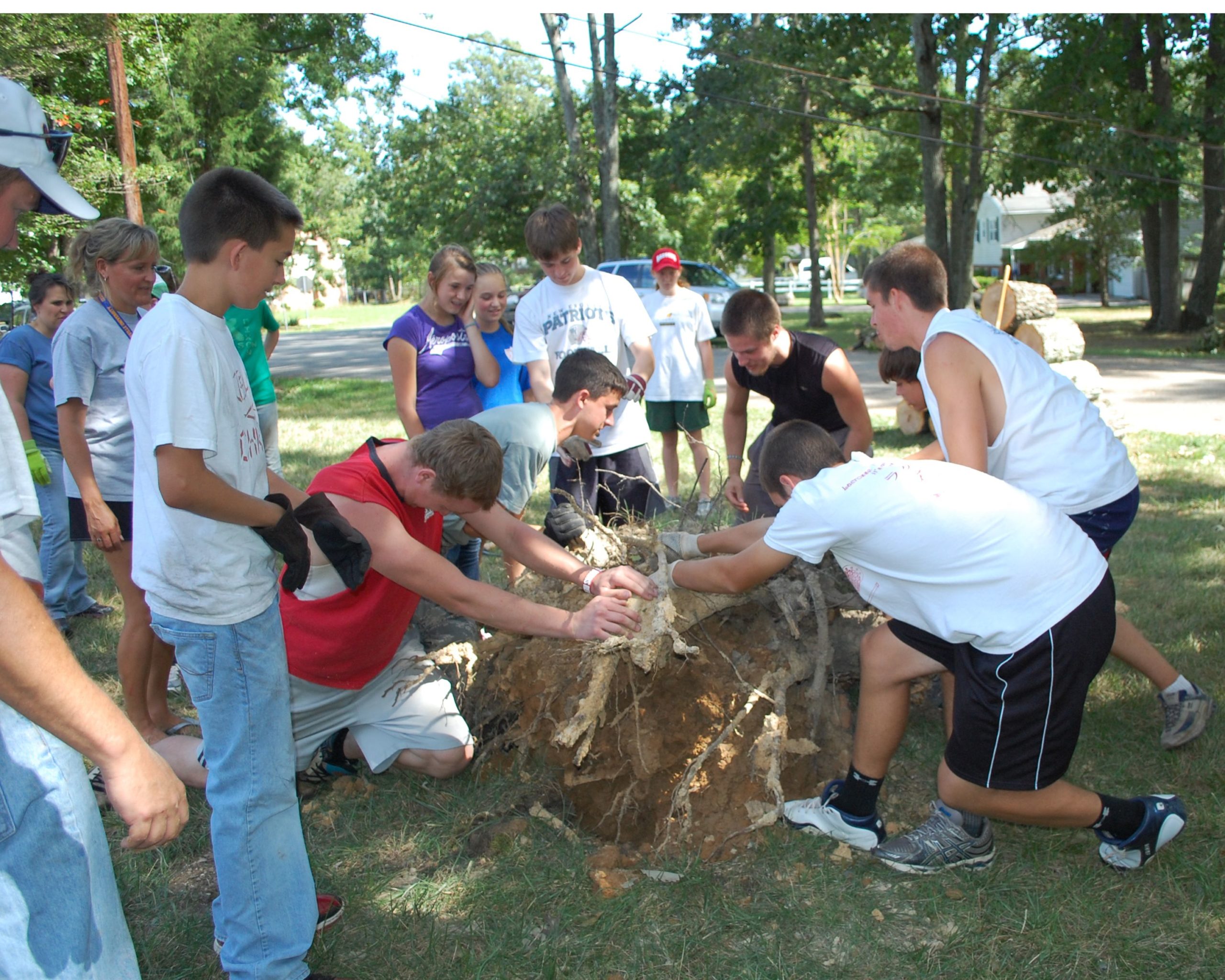 This is the second of three articles from a Disaster Relief feature spread in our Fall 2020 BaptistLIFE magazine.
A Long Look Back 
by Ellen Udovich
Disasters can strike anytime, anywhere, and Southern Baptist Convention (SBC) Disaster Relief (DR) brings help, healing, and hope to individuals and communities affected by disasters, large and small. 
The Baptist Convention of Maryland/Delaware (BCM/D) partners with national, state, and local ministries to support churches seeking to minister to their neighbors in times of crisis. 
Fruit from DR, however, doesn't always mature overnight. Sometimes it takes weeks, months, years, or even decades. It often takes a long look back to see God's hand at work in the midst of a crisis. Yet DR volunteers continue to serve with humility and joy, confident in God's promise. "Always give yourself fully to the work of the Lord, because you know that your labor in the Lord is not in vain." 1 Corinthians 15:58 (NIV) 
Ellen Udovich serves a BCM/D church services and community engagement consultant.
Leonardtown Baptist Church sees God's hand in DR ministry 
By Mark Dooley
In 2011, Hurricane Irene caused extensive damage in southern Maryland, kicking Baptist DR teams into overdrive.
In an October 10, 2011, BaptistLIFE article by Shannon Baker, Richard Logsdon, director of missions for the Potomac Baptist Association, reported after witnessing the devastation, "I don't think any of us were prepared for what we saw. The news accounts somehow have missed showing this extensive damage. Many of the residents are out of electricity, water, and sewer, and may be for a week or more. Massive trees are down everywhere and many homes have gaping holes in their roofs."
Leonardtown Baptist Church (LBC) in Maryland became command central, as the church opened its doors for DR leaders to position and train local and out-of-state volunteers who were assisting with recovery. LBC volunteers became active in the entire operation.
Mark Dooley, BCM/D state director of evangelism and then LBC's senior pastor, shared thoughts about the experience and the spiritual fruit God brought forth.
The experience we had after the DR ministry in 2011, as a result of our church serving the community, resulted in several people visiting the church and returning to worship with us for some time. One woman stayed for six months until ill health forced her to move out of state.
The greatest fruit, however, was in the growth of our members.
We were in the process of implementing a new discipleship strategy described by the words: "SEEK," "STUDY," "SERVE," and "SHARE." The DR ministry was a golden opportunity to emphasize the "SERVE" portion of that process. It gave many of our people a chance to serve their neighbors, which they willingly did.
DR ministry was also a prime opportunity to exercise flexibility. When multiple DR teams from not just other parts of Maryland and Delaware, but also from across the country, came to serve our community and used our facility for about six or seven weeks, it demanded an adaptation to our schedule and the people of LBC willingly and graciously made the necessary adjustments.
This was also an opportunity to partner not only with fellow Southern Baptists from other state conventions, but also with local believers who got involved in lending a helping hand. It was a wonderful time, seeing the body of Christ come together. We saw people of all age demographics in our congregation get involved. The youth were involved. Senior adults were involved. Middle-aged adults were involved. Parents brought their children to be involved. It was a very unifying experience.
That DR experience was one that produced great fruit in the life of the congregation. There were challenges associated with it, but the benefits and the fruit far outweighed the challenges and provided a ministry experience that I am grateful we could have.
Youth from Leonardtown Baptist Church, including Matt Dooley, Alec Gough, Josh Reichard, Phillip Lindsay, and Ryan Lindsay, wrestle with a tree uprooted by Hurricane Irene in 2011 (photo submitted).