Pray for Missions in BCM/D War Room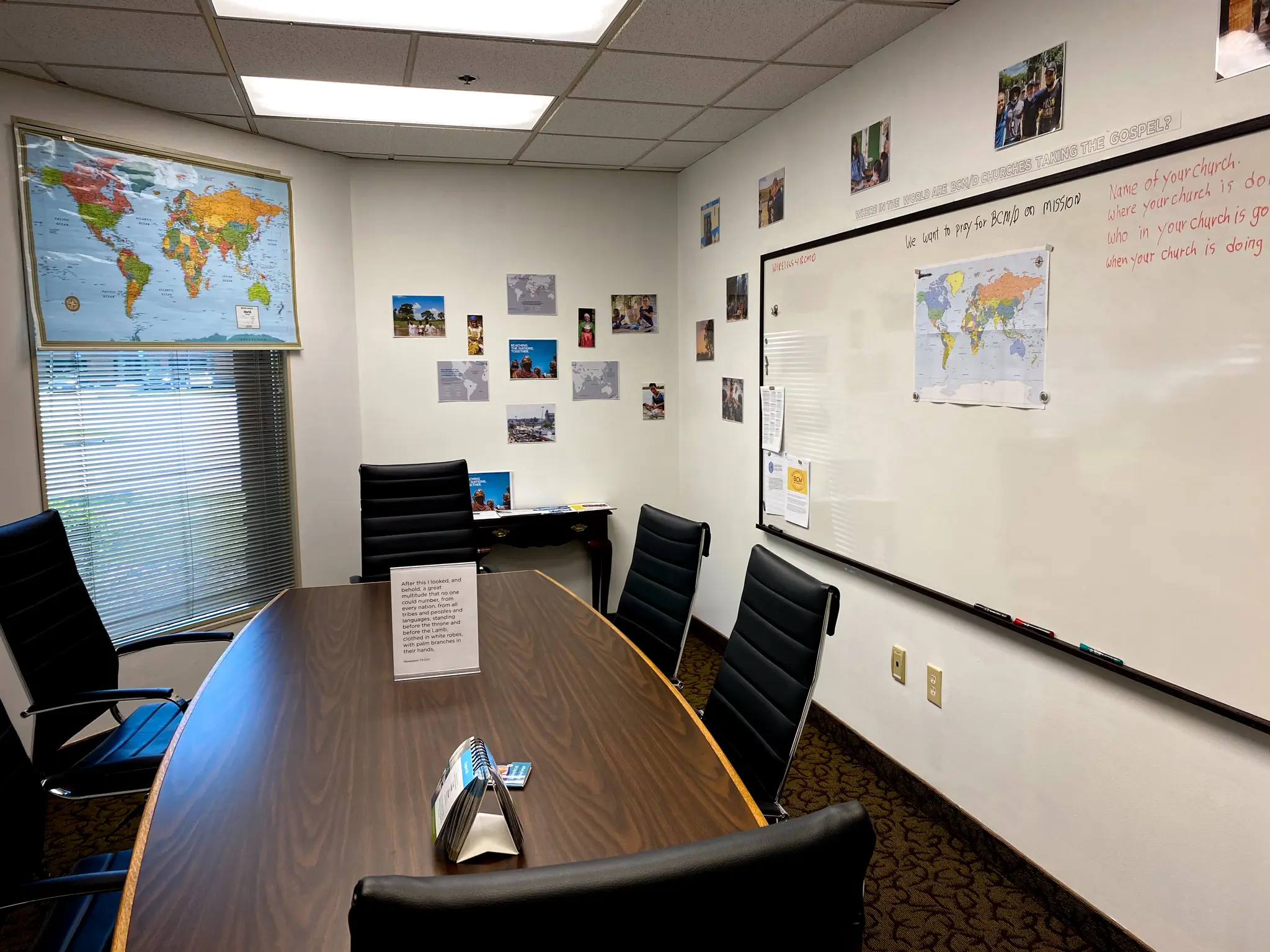 I HOPE TO SEE YOU IN THE WAR ROOM
Imagine if your church has a team that goes on a short-term mission for two weeks this summer, and the prayer warriors of hundreds of Baptist churches in our two-state convention supported your group in prayer. Imagine if your youth were doing a week of beach evangelism with a partner church and hundreds of prayer warriors across our region united in prayer for their ministry. Imagine if one of your church members answered the call to spend the summer in another country with IMB, and hundreds of BCM/D prayer warriors prayed for that person.
What would happen? I can't imagine – except I am confident it would be fantastic.
LET US KNOW

If your church is going to do a summer mission.
If your youth are going on a short-term mission.
If you have a team going overseas, across the country, or the next town for a mission.
If you have an individual going on a mission.
VISIT OUR WAR ROOM
Prayer is our primary strategy. In our building in Columbia, we have a prayer suite. One of the rooms in the Prayer Suite is now a War Room. This room is dedicated to mission support. In it, we celebrate and pray for the many and various missions of churches in our convention.
Come to the building (if you are near Columbia) and write the name of your church and details of your summer mission on the whiteboard in the War Room so we can pray. If you can't travel, send us an email, and I will make sure it is on the board.
PRAY
E. M. Bounds said, "What the church needs today is not more machinery or better, not new organizations or more and novel methods, but men who the Holy Spirit can use—men of prayer, men mighty in prayer. The Holy Spirit does not come on machinery but on men. He does not anoint plans, but men — men of prayer."
If you are not called to a mission this year, it may be because you are called to mission support by prayer. If you can't come to the building, email us, and we will keep you updated on the missions of the churches in the BCM/D.
Come to the building anytime from 9 am-4 pm, Monday to Friday, to pray for the churches on a mission. Your prayer team can come as often as you like, even if only once during the summer or each week, or whatever God's Holy Spirit calls you to do.
I hope to see you this summer, either as your church's name on the wall and details of your mission or to greet you as you come to do the hard work of prayer for those churches called to go.
Remember the plea of the apostle Paul, "At the same time, pray also for us, that God may open to us a door for the word, to declare the mystery of Christ, on account of which I am in prison—." Colossians 4:3 ESV©.
Adron Dozat serves as BCM/D's prayer consultant and facilities specialist.