Pastor Profile: Dr. Gordon Fox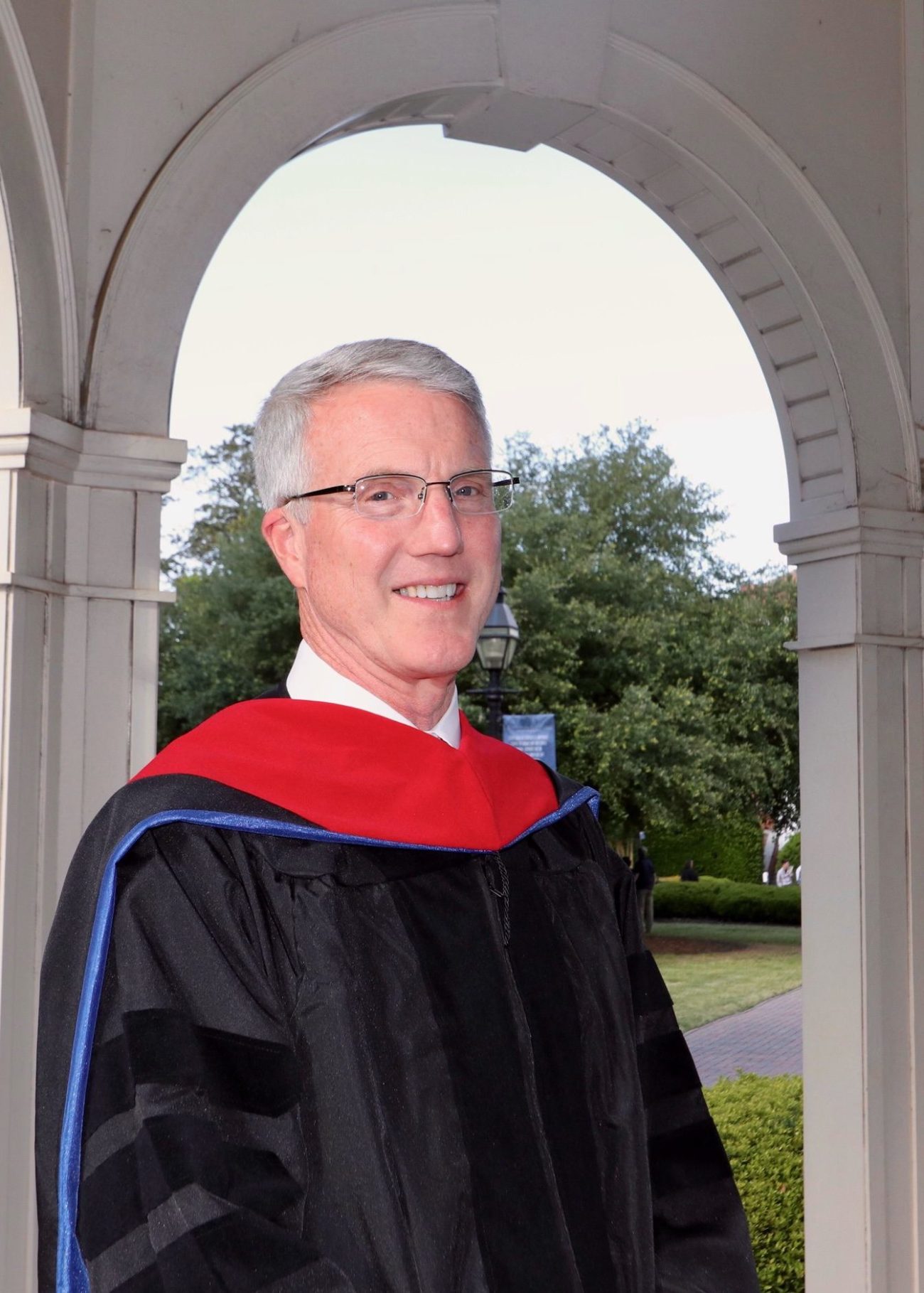 Dr. Gordon Fox is the senior pastor of Grace Baptist Church of Sunset Beach (GBCSB) and graciously agreed to be one of the first pastors to participate in "Pastor Profile," BaptistLIFE's new column.
The church will celebrate its 65th anniversary in October. 
Tell us about yourself and your family.
I am a follower of Jesus Christ and the husband of Rina for the past 32 years. Rina and I have two adult sons, James and Robert. I was born and raised in Elmira Heights, a small town in upstate New York. My parents were Gordon and Christine Fox, and I have three brothers, Steve, Barry, and Marty. Barry died of cancer at age 17. Steve and Marty reside in New York and Alabama, respectively. Before the Lord called me to the ministry, I served as a Navy officer (commander, now retired) and civil engineer for 27 years. Currently, I serve as pastor of GBCSB in Pasadena, Maryland.
Are you bi-vocational?
Yes! In addition to serving as pastor of Grace Baptist, I also work as a hospice chaplain during the week, providing spiritual care and crisis intervention for an average of 40 hospice patients located throughout Baltimore City and Baltimore County.
What are your hobbies and passions?
In my spare time, I enjoy taking walks with my wife and riding my mountain bike.
Tell us about your spiritual journey and calling to ministry.
Growing up in New York, I was "confirmed" in my church at age 12. But I strayed far from the Lord in my youth. During college and my early years as a Navy officer, I cussed too much, drank too much, and chased the things of the world.
After Rina and I had our first son, James, I began to be convicted of my lifestyle. I was serving in the Navy, and we moved to Austin, Texas, in July 1994, where I attended graduate school at the University of Texas. While in Austin, Rina and I felt compelled to go back to church, and we attended Great Hills Baptist Church. The pastor, Dr. Harold O' Chester, had long gray hair which appeared to be on fire when he preached! God worked through his faithful preaching to bring me to a saving faith in Jesus Christ as my personal Lord and Savior. I was 30 years old at that time.
In 2004, I deployed with the U.S. Navy to Iraq, leading a team in awarding and managing construction contracts to rebuild the shattered infrastructure. During that deployment, I assisted the Navy chaplains by leading a weekly Bible study and singing solos at chapel services. God was moving in my heart through that season, and I returned from Iraq convinced that God wanted me to attend seminary and enter vocational ministry. I enrolled in Southern Baptist Theological Seminary in 2005, completing my Master of Divinity in 2011.
How did you and your wife meet?
In 1988, I served with the Navy on the island of Okinawa, Japan. One evening, I sat next to a lovely young woman named Rina Arnold at a formal military dinner. Very soon after we started eating, I spilled a glass of red wine onto my white dress uniform. I was mortified and gave up any hope of impressing the young lady next to me.
But God had other plans. In Japanese, Rina asked the server for a wet towel and soap and helped clean the red wine on my uniform sleeve. After dinner, Rina asked me to dance and I realized that I hadn't really blown it too badly. I asked her to marry me four months later, and we were married at Camp Foster Chapel, Okinawa, on March 25, 1989.
What are three highlights of your life in ministry?
I will never forget my ordination to Gospel ministry at Mt. Airy Baptist Church on July 11, 2010. More recently, I am thankful to have officiated James' wedding on June 10, 2017. And this year, I had the privilege of graduating with a Doctor of Ministry degree at Southeastern Seminary (SS) on May 14, 2021.
What are some challenges you have faced through the years?
In 2017, I voluntarily accepted a 50% cut in pay and converted to part-time, bi-vocational status to balance the church budget. Initially, I felt like I had failed. But God was working through this transition and opened the door to me in hospice chaplaincy. Chaplaincy has afforded me ample opportunities to share the Gospel of Jesus Christ.
Do you have any encouraging words for other pastors?
To my fellow pastors, remember that there is only One whom you need to please in your ministry — our Lord and Savior. Most of your flock will appreciate your leadership, love, phone calls and visits in their times of crisis, and long hours of sermon preparation. Others will never be satisfied with your efforts. If you crave the praise of men and women more than the glory of God, you will always be frustrated in ministry.
"Therefore humble yourselves under the mighty hand of God, so that He may exalt you at the proper time, having cast all your anxiety on Him, because He cares about you" (1 Peter 5:6–7, NASB).
Cover photo: Fox recently graduated from SS (photo submitted).