NOLA Bound? We'll See you There!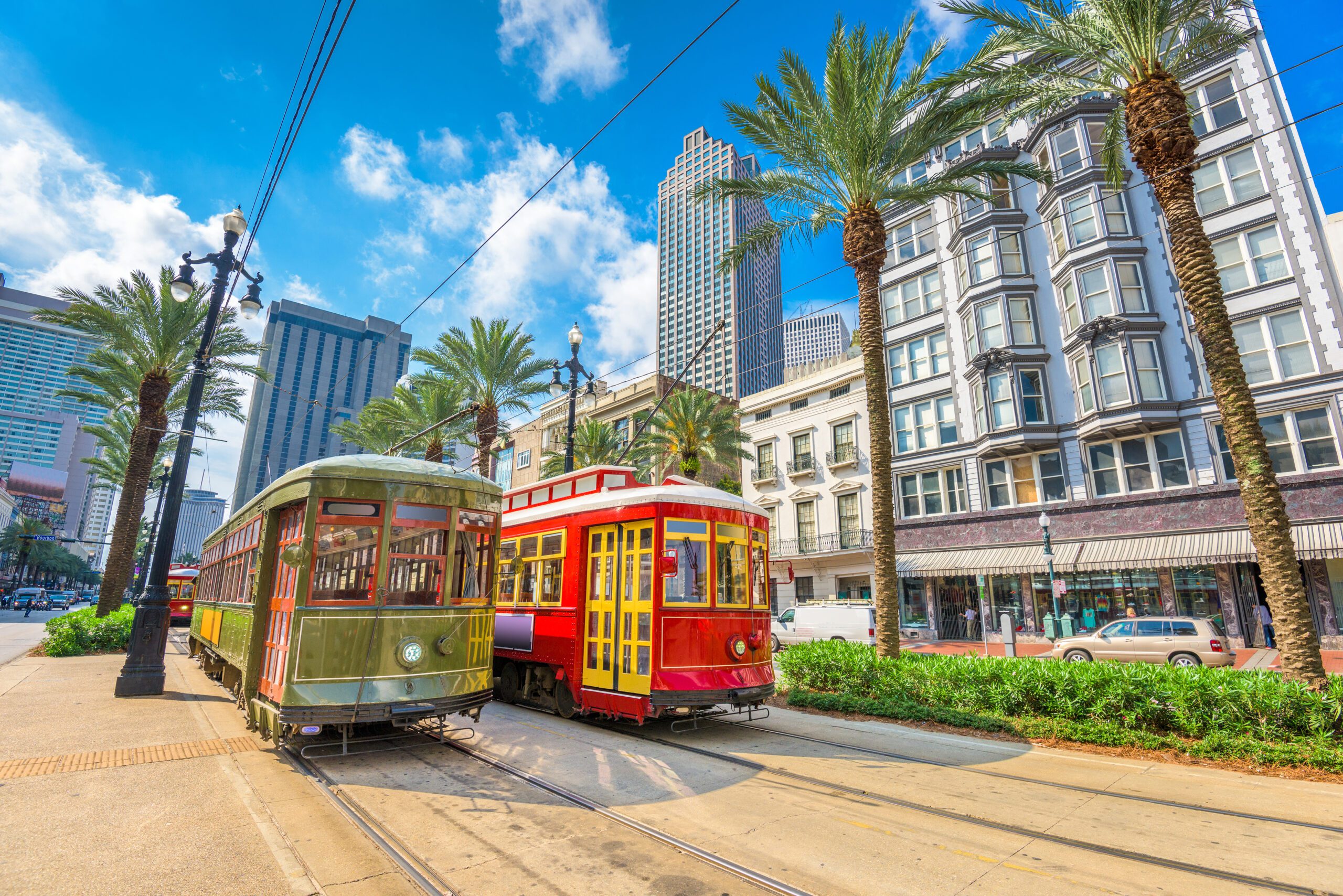 Headed to New Orleans for the annual SBC meeting and associated happenings starting June 11? We'll see you there! BCM/D will be well represented with Maryland/Delaware pastors serving as messengers; as officers in various positions; a staff member serving on the SBC's Abuse Reform Implementation Task Force, and a Delaware missionary who will be commissioned during an IMB Sending Service.
While you're in the Big Easy, make sure to take a few moments to connect with your Maryland/Delaware brothers and sisters at our BCM/D Dessert Fellowship. There's also a meet and greet at a coffee shop planned for early-to-rise pastors.
The annual meeting events will primarily take place at the New Orleans Ernest N. Morial Convention Center.
Below are some BCM/D SBC connections. If you are serving or involved at the SBC meeting in some way, please let us know at info@bcmd.org.
Whether you're a newbie or a veteran SBC conference-goer, here's a hint to help you navigate — download the "SBC Annual" App. You can find events, resources, news, information about the SBC, and much more — and it's free.
Child Protective Panel Event
Many Maryland/Delaware churches know Kris Buckman as the BCM/D children's and youth ministry missionary. In conjunction with that role, Kris also serves on the BCM/D's Sexual Abuse Task Force as well as at the national level on the SBC Abuse Reform Implementation Task Force (ARITF). Kris will be one of the panelists at the Child Protection Panel Discussion at noon on June 15 in Rooms R6-R09, Level 2.
Rack Cards
You'll find sexual abuse prevention rack cards on your chairs at the convention. These cards, created by the BCM/D sexual abuse task force, and adapted by the SBC ARITF, are a convenient easy checklist to help churches begin moving forward in their efforts to protect the vulnerable.
Sexual Abuse Survivors
Keith Myer, the pastor of Harvest Church, Salisbury, and Chairman of BCM/D's Sexual Abuse Task Force has raised over $16,000 through a "GoFund Me" campaign to mitigate the expenses of transportation, housing, and food for sexual abuse victims who want to attend the SBC meeting.
You may meet some of these survivors at the meeting, at a booth, or possibly outside the convention hall handing out teal ribbons. You can read more about this effort in the May 25 edition of My BCM/D Family News.
IMB Sending Ceremony
Ogletown Baptist Church, Delaware, Member James Edinger will be one of many commissioned at the International Mission Board's Sending Ceremony, commissioning new missionaries, that will take place at the SBC Convention at 9:50 am on June 13. James will be serving in Africa. BaptistLIFE online will report more about James and his ministry at a later date.
National Representatives
BCM/D will also be represented by several officers. Harold Phillips, the pastor of Pleasant View Baptist Church in Port Deposit, serves on the SBC Executive Committee.
Bucas Sterling, the pastor of Kettering Ministries, serves as the vice president of the SBC African American Fellowship.
Cecil Cunigan, a messenger from Colonial Baptist Church, Reisterstown, and Tim Byer, lead pastor of Faith Church, Glen Burnie, serve on the Committee on Nominations.
Chris Davis, the pastor of Northwest Baptist Church, Reisterstown, serves on the Southern Baptist Theological Seminary committee.
Vernon Wittenbach, Sycamore Hill Baptist Church, Wilmington, Delaware, is serving as a Lifeway committee member.
Robert Anderson, the senior pastor of Colonial Baptist Church and Greg Kame, the pastor of Glen Burnie Baptist Church, serve on the Committee on Committees.
If you are serving on a national committee, please let us know. Email info@bcmd.org.
Coffee & Dessert Fellowships
If you're up bright and early, meet up with BCM/D pastors at 7 am on June 13 at Revelatory Coffee Company, 637 Tchoupiyoulas St. Faith Glen Burnie Church, Glen Burnie, Senior Pastor Tim Byer is coordinating the coffee meet & greet.
Later in the evening, June 13,  after dinner, drop by room 211 in the convention center at 8 pm for a BCM/D-sponsored dessert fellowship BCM/D President Glenn Swanson and BCM/D Associate Executive Director Mark Dooley will host the gathering.
If you are not able to travel to New Orleans, remember that you can still watch the proceedings of the SBC's annual meeting via live stream. Visit the website for more information.
Featured image:SeanPavonePhoto  licensed Adobe Images