My BCM/D Family, April 24, 2023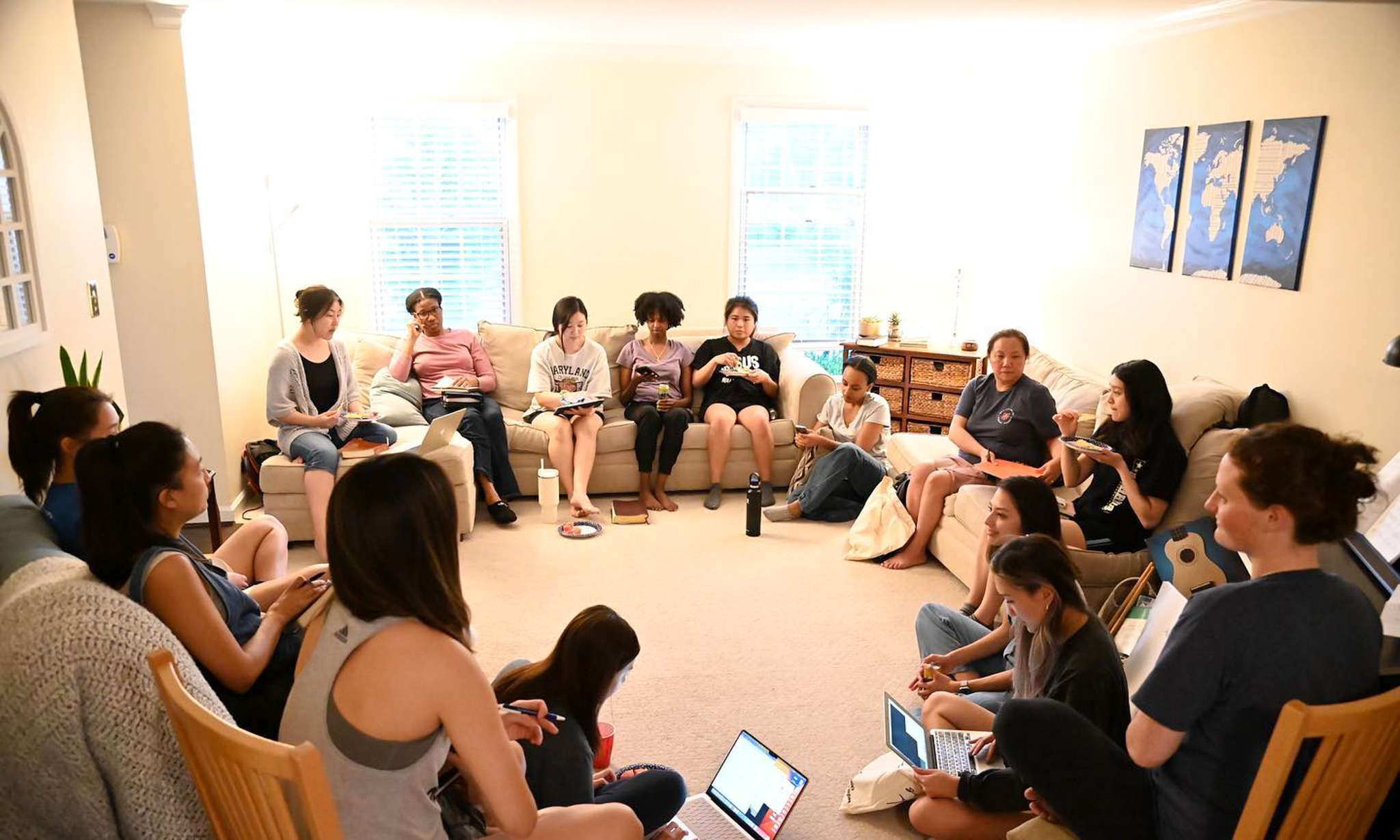 "There's so much going on throughout our BCM/D churches. Did you know that although most of our affiliated churches are in Maryland and Delaware, we also have a few elsewhere, including Virginia, Pennsylvania, and West Virginia? We're a diverse, multicultural group of autonomous churches – traditional, contemporary, church plants, and established churches filled with individuals from a multitude of backgrounds and cultures and we want to share your news, photos, events, unique ministries, and more. And we'll also share what the BCM/D offers and how we can equip and encourage you. Feel free to share your news for consideration at info@bcmd.org.
Rehoboth Church Plant Sees First Salvation
The Harvest Church is a plant that started in February. They currently meet at a refurbished barn in Georgetown while searching for a meeting location in their target area of Rehoboth. A plant of LifeHouse Church MOT, Townsend, Delaware, most of the members are families from LifeHouse MOT that committed to the plant and have relocated or are commuting to help.
Though the church hasn't officially launched, members have been busy reaching out to the community. Partnering with Cape Henlopen School District in Lewes, the church acquired 150 backpacks to help families who are homeless. They also did an outreach event on the day before Easter with Easter eggs, games and food, and three new families visited on Sunday. One person committed his life to Christ. Pastor Chris Baber is excited and exclaimed, "Our first salvation!"
The church hopes to be in a permanent location in the summer and then have events for children in June. LifeHouse MOT college students will help with summer ministry. Given the demographics, they plan to begin a seniors' ministry soon.
National Day of Prayer Jim Jeffries, who pastors LaVale Baptist Church in Maryland, and Zion Community Church in Wellersburg, Pennsylvania, will lead a time of prayer and lead an ecumenical community choir at the Cumberland Area National Day of Prayer events, including a rally at 6:30 pm on May 3 at Central Assembly of God Church in Cumberland and at the May 4 National Day of Prayer Observance at the Downtown Columbia Mall, which begins at noon. Scroll to the bottom and click the button for more information.
Pleasant View Baptist Church in Port Deposit will have a special prayer service from 6:30 – 8 pm on May 4, especially geared towards praying for the country.
New Song Bible Fellowship Church in Lanham had a children's prayer conference on April 22 as a part of the National Day of Prayer focus. Children prayed at various prayer stations throughout the church.
Young adults and senior and junior high groups decorated and manned tables that represented government, military, media, business, education, church, and family. Children ages 5-12 visited each station. The older youth and young adults engaged the children, asking questions, such as why the government is important, and they modeled prayers and prayed with the children. Adult intercessors were also available.
Portia Bevenish is the prayer coordinator for the church and also serves as the National Day of Prayer coordinator for Prince George's County
Bevenish said the annual children's prayer conference is designed to teach children how to pray.
Women studying Theology together
The women of New Covenant Baptist Church in Rockville are taking a Charles Simeon Trust online course on Biblical Theology. After watching the lessons individually, they meet to review the discussion questions together and share how understanding scripture correctly is essential to their daily lives. Facilitator Emily Halle said about 30 women from diverse backgrounds are participating in the study, though not all gather each week in each others' homes. 
"It's really has been beneficial," Halle said. "It's a good way to learn about God's word and to spend time and get to know each other. Some of the women are new. It's also great to be on the same page about scripture, and this is Bible theology." Halle said the courses are quality seminary level and offered for just $19 per class for eight sessions. 
Halle also said that they rotate leading the sessions, giving an opportunity for some women who haven't led these types of studies to "get their feet wet." 
She first took a Charles Simeon Trust class at Capitol Hill Baptist Church in Washington, DC, and was very impressed and encouraged. Halle encourages other churches to try out the classes. 
Spring Festivals & Fairs
Riva Trace Church, Davidsonville, will have a spring festival from 1 pm – 3 pm on May 6. They'll have food, pony rides, games, paintball, music, a petting zoo, and much more.
Senior Fun
Why do kids have to have all the fun with Easter eggs? Well, at Weems Creek Church, Annapolis, they don't. Seniors were on the hunt too! The church's SonShiners group had a belated egg hunt. Eggs were filled with candy and drawing slips for other prizes, including chocolate bunnies, stuffed bunnies, and local restaurant gift cards. The group then shared a fellowship potluck meal.

Men's Conference & Car Show
The Potomac Baptist Association will have a men's conference at Friendship Baptist Church in Dunkirk from 8:30 am – 3 pm on May 6. The "Engage" conference will focus on worship, sharing your faith, discipleship, service and ministry, and fellowship. Register online.
Dunkirk Baptist Church (DBC) will host Robert Carter from Creations Ministries International (CMI), who will share "The Alternative: Creation's Competitive Edge" at 5 pm on May 21. Carter will explore Jesus and the New Testament writers' references to the literal teaching of creation. Carter is a senior scientist and s speaker for CMI-USA.
In June, DBC will have its annual Father's Day Car Show from 8 am – 2:30 pm. This popular event is free and features all years, makes, and models of cars, trucks, and bikes. There are over 95 awards. In addition to admiring the mix of cars, visitors are encouraged to browse and enjoy free food, kids' activities, music, and door prizes. Scroll to the bottom and click the button for details.
Sight & Sound Opportunity
Freedom Church Windsor Mill's Ladies of Legacy are sponsoring a trip to see MOSES at Sight  & Sound on September 16, and they're opening the invitation to others who want to join them.
The cost is $170 and includes transportation, the show, and lunch at Miller's Smorgasbord following the show.  Click the button below for more information.