My BCM/D Family March 31, 2023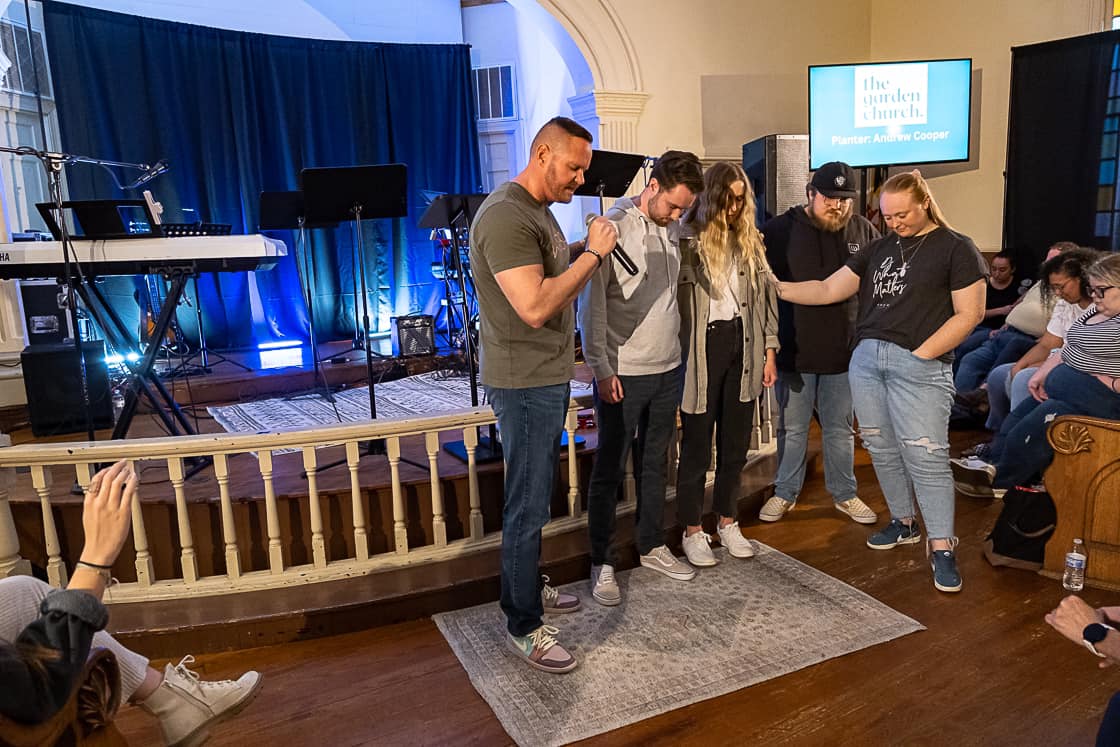 There's so much going on throughout our BCM/D churches. Did you know that although most of our affiliated churches are in Maryland and Delaware, we also have a few elsewhere, including Virginia, Pennsylvania, and West Virginia? We're a diverse, multicultural group of autonomous churches – traditional, contemporary, church plants, and established churches filled with individuals from a multitude of backgrounds and cultures and we want to share your news, photos, events, unique ministries, and more. And we'll also share what the BCM/D offers and how we can equip and encourage you. Feel free to share your news for consideration at info@bcmd.org.
John Manry Retires
John Manry retired as the senior pastor of North Harford Baptist Church, Jarrettsvile, and preached his final sermon in that capacity at NHBC on March 12. The church family
honored John and his wife, Jody, with a luncheon and ceremony honoring their 37 years of faithful service. John was an associate pastor to the youth in 1986 and became the senior pastor in 1989.
Matt Fortunato, formerly the associate pastor and now called as the senior pastor, commended the couple for their faithful ministry through the years.
Baptist Convention of Maryland/Delaware (BCM/D) Church Services Consultant John Gauger expressed thankfulness to God for John's diligent work to handle God's word well and accurately, as well as his faithful ministry to other churches in the association,
Camp Wo-Me-To,
the Susquehanna Baptist Association, and to the BCM/D.
John and Jody's children, Jared, Justin, Jordan, Jessica, and Jason sang songs their father had written. Also, Jody, using her skills as a ventriloquist with her "Miss Ruby," lightly roasted her husband to lots of laughter. She also thanked the many women of the church who had loved their family over the years.
Pastor Fortunato closed in prayer, and John and Jody received a long line of well-wishers. (written by BCM/D Church Services Consultant John Gauger. Photos courtesy of NHBC Member Neil Schmidt and John Gauger)
Colonial Missions Conference
By
Cecil
 Cunigan
Colonial Baptist Church Great Commission Ministry
Colonial Baptist Church,
Randallstown, hosted their 24
th
Annual Missions Conference from March 10-12 under the leadership of the church's Great Commission Ministry. The event was highlighted by guest speaker Rev. Jason Thomas, International Mission Board African American Church Mobilization Strategist, who reminded worshipers that "The Gospel is the Centerpiece for A Life on Mission" (Isaiah 56:7).
The Missions Conference provides the church the opportunity to see the Great Commission come alive as missionaries from around the world, from Baltimore to Guatemala to South Asia, gather to give testimonies, present their mission fields, and feel the love of God through the prayers and support of those attending the conference activities. Over thirteen missionaries and representatives of missions entities participated in the conference by sharing their stories through display booths, engaging in dialogue with attendees, and personal testimonials.
The conference took place over a three-day period from Friday through Sunday. Friday evening, the youth ministry, led by Youth Director Vince Mckennie, sponsored a MARCH MADNESS & MISSIONS (Free Throw Shooting Contest). Over 150 youth and attendees participated in the event. The night was filled with a lot of free-throw shooting, youth testimonies of experiences on short-term missions trips, worship, food and fun. Vince gave a spirit-filled invitation, and thirteen youths responded by committing their lives to Christ.
On Saturday, the conference opened with a gospel message from Nathan Walters, BCM/D Collegiate Ministry Consultant, Baptist Convention of Maryland/Delaware (BCM/D). Nathan also presented one of four workshops during the day along with other presenters, including Jason Thomas (IMB) and Curtis Barber, the Pastor of Shining Star Baptist Church and the President of Friends of Africa. The children's workshop – '"Children Can be Missionaries Too" was presented by Denise Morgan (Children's Bible Ministry of MD) along with Mary Smalls and Estella Gambrill, both of CBC.
The Sunday events began with missionaries presenting in all the Sunday School classes, including the children's class. Worship service commenced after a processional of 40 International flags carried in by youth followed by missionaries and Colonial's Missions Ministry Teams. BCM/D Women's Consultant Melody Knox, greeted the missionaries and congregation on behalf of the state Convention. After the Sunday sermon from Thomas, Dr. Robert Anderson, CBC's senior pastor,  ended the service and conference with prayer for the missionaries as they stood before the congregation.
March is 'Missions Month' at Colonial. Colonial's Great Commission Ministry (GCM) is composed of the WMU, Short-Term Missions (STM), and the International Ministry, which work together to ensure that the church is mission-focused. In support of Missions Month, Colonial's WMU held its annual Prayer Breakfast two weeks earlier, where Pastor Charlie Brown of The Graffiti Church Baltimore spoke, and conference missionary participants were prayed for. Other activities included the International Ministry sponsorship of a Missions Dinner on March 17th to help raise funds to support missions efforts.
As part of their focus on missions, each Wednesday night during the month, a different missionary presents a 'Missions Moment' in a hybrid format, where they share details of their ministry experiences.
Please mark your calendars for Colonial's twenty-fifth Annual Missions Conference on March 8 -10, 2024.
FBC Women's Ministry

Fifty-six ladies attended a women's ministry outreach at
First Baptist Church
, Laurel, on March 24. Women's Ministry Leader Pam Brewer said she was happy with the turnout considering it was a rainy evening.
The women enjoyed snacks, games, and decorating and personalizing mugs. The devotion was based on Psalm 23, particularly verse 5, "…my cup runneth over."
Pam, the wife of FBC Senior Pastor Brent Brewer, started the women's ministry two years ago. She has a leadership team of seven, and they try to have at least four events each year, including two outreach events. Pam said the ministry has helped the women to grow and to bond together.
Easter Eggs & Ferretts

Bethany Church,
Ellicott City, will have an Easter Extravaganza on April 8.
The event kicks off with a breakfast at 8 a.m. featuring pancakes, home fries, and bacon. The cost is $10, and kids two and under eat free. Funds will be used to support sending youth to summer camp.
There are egg hunts at 10 and 11 a.m. for infants through middle school.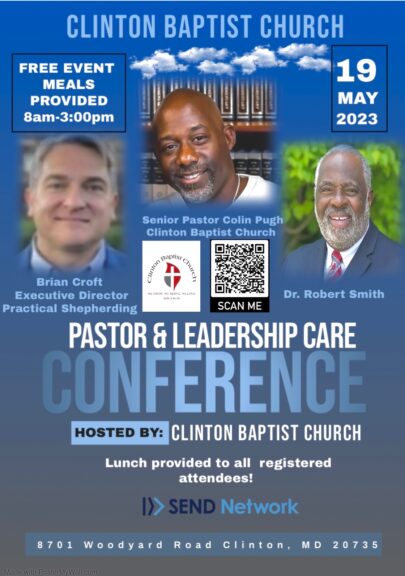 In addition to the egg hunts, there will be inflatables, and representatives from
Feretts & Friends
will be on hand with the cuddly pets. There is no charge for the egg hunts, but you must
register.
Pastor & Leadership Conference
The conference is free, and lunch will be provided. Register
online
.
Motorsports Show
Pleasant View Baptist Church, in Port Deposit, will have a Motorsports Show and Engine Giveaway from 11 a.m. – 2 p.m. on April 29 at their church, 150 Downin Lane in Port Deposit.
Cars, motorcycles, or any vehicle with an engine is welcome to register. There will be three People's Choice Awards and door prizes. One person will win an LSX 376 600 HP Engine.
Food will be provided and there will be a gospel presentation.
There is no charge, but donations are welcome and will be used to support the youth group's trip to summer camp. Register in person on April 29.
Call the church office for more information call 410-378-4476
Creation Museum & Ark Encounter
Thirty members of Calvary Baptist Church, Bel Air, are preparing to take a trip to the Creation Museum and the Ark Encounter in Kentucky on April 24-27. The group will travel by bus. Associate Pastor Keith Hartloub said he is excited. He's been to the museum but hasn't visited the ark.
Each evening, the group will meet in a conference room at the hotel to share their thoughts and what they learned. Hartloub said he's hoping to take a group to Israel next year.
To prepare the group for the trip, Hartloub and his wife, Olivia, dressed in costume as Noah and Noah's wife. Keith said it was a fun way to make the presentation.
Cover Photo: Mark Thomas, the pastor of Compass Church, Salisbury (l) and Richard Pope, the pastor of Canvas Church, Salisbury, and his wife Payton pray for new church planters  Andrew and Haley Cooper (center), who will be planting a church in Cambridge this fall. The Coopers are currently serving a residency at Canvas Church. 
Canvas Church hosted a worship night for Eastern Baptist Association planters. Church planters gathered to pray, sing, and fellowship together. 
(Photo by Dennis Mullins)