Maryland/Delaware Roundup, December 1, 2022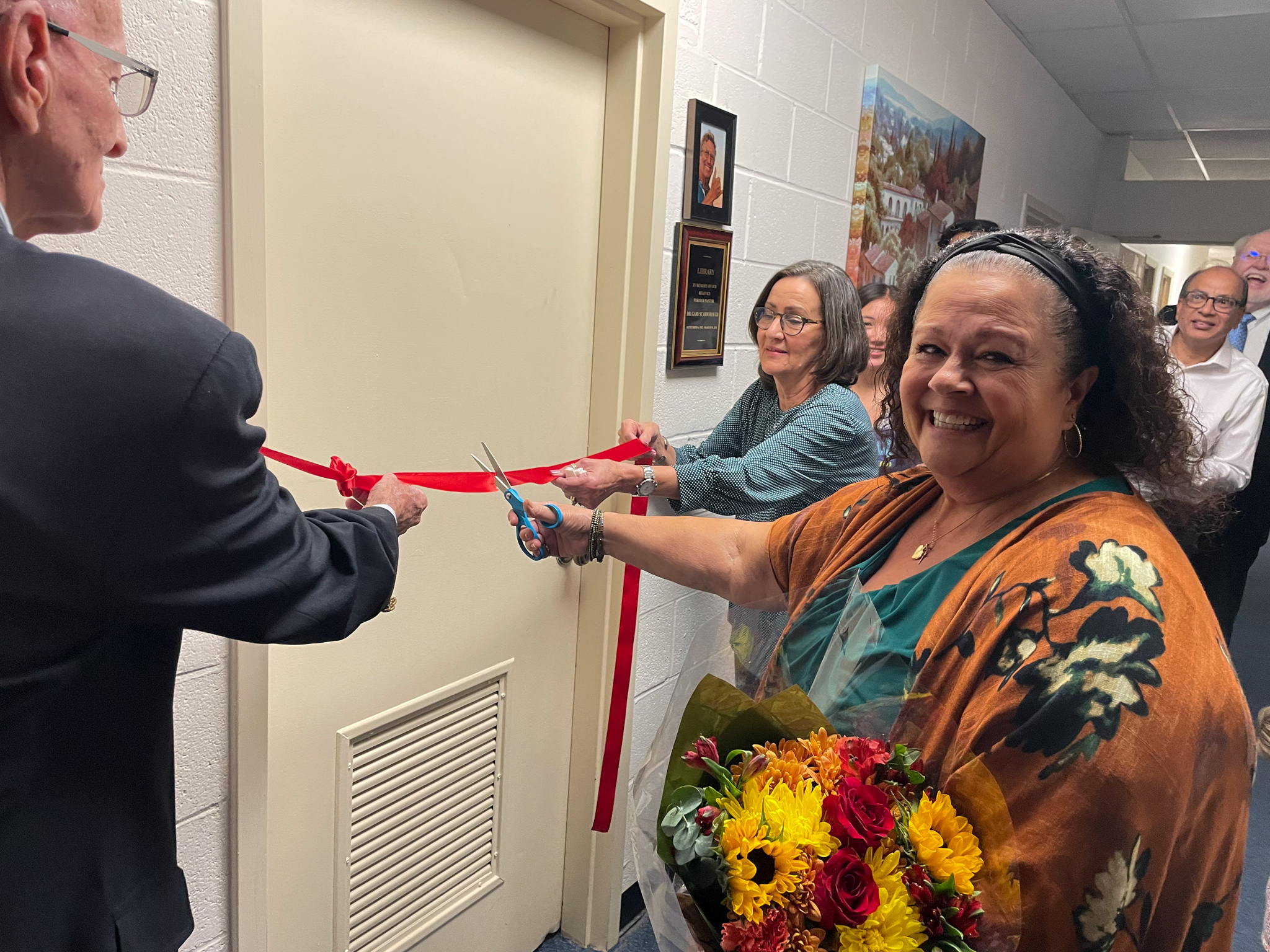 "I will give thanks to the Lord with my whole heart; I will recount all of your wonderful deeds. I will be glad and exult in you; I will sing praise to your name, O Most High." (Psalm 9:1)
Christ Community Church of Ashton Moves Forward
In 2018, Ashton Baptist Church, mourned the loss of their longtime beloved pastor Gary Scarborough. Through a long discernment process, God led ABC, a small, primarily white, senior congregation, to merge with Christ Community Church, a young second-generation Asian-American congregation led by Senior Pastor Chul Yoo.
In 2019, both congregations met again for Thanksgiving and twice in December. They also shared a Christmas Eve service. They began meeting together every Sunday starting in January 2020. On Feb. 23, the churches voted unanimously to move forward. They met for two Sundays before they closed for covid restrictions and had to move to online services and Bible studies. Yoo worked hard to keep in touch with his newly expanded church. God brought them through, and on October 31, 2022, the churches gathered together to officially begin again, moving forward.
During the service, they observed Reformation Sunday, with children reading scripture and nailing verses related to Martin Luther's five "solas."
They prayed for new deacons and elders, and following the service, they enjoyed a fellowship
They had a special presentation after the service. Yoo called Gary Scarborough's wife, Terry, forward and presented her flowers, and then ushered her into the lower level of the church to cut the ribbon over the door of a new library dedicated to her husband that included his book collection, with nods to his enjoyment of music and playing the guitar.
Clinton Baptist Church Continues to Pour into Community
Driven to reach its neighbors, Clinton Baptist Church continues to love its community in multiple and often unique ways.
In October, in honor of breast cancer awareness, the church provided free 3D mammograms, in partnership with the Rodham Institute, George Washington School of Medicine & Health Sciences, and Breast Care for Washington. Eighteen women participated.
On November 19, in partnership with Project Giveback, church members packed 500 boxes of Thanksgiving supplies that were part of a larger distribution of 7,000 boxes of Thanksgiving food throughout Maryland, Virginia, and the District of Columbia. Due to supply shortages, rather than give turkeys, each box had a chicken, holiday trimmings, breakfast sausages, beef tip ribs, and greens, plus a $20 gift card.
Looking to December, church members are excited about a new initiative they're calling "Miracle at Clinton."
Pastor Colin Pugh said, "We're turning our parking lot into Miracle Street with decorations and stations with new toys, new clothes, shoes, and bicycles. Church members, local businesses, and the D.C. Police Department donated toys and clothing, shoes, watches, and more.
The event will be on December 17. As visitors arrive, an escort from the church will greet them, pray with them, and direct them through the "street." Each is given $500 in fake money, and toys are given price tags.
"It's going to be really nice," Pugh said. "We're going to decorate it all up. We'll have tents with refreshments, hot chocolate, and carolers.
The church is working with three schools, a pregnancy center, and a foster care organization that will identify and invite families in need.
Thanksgiving Outreach and Fellowships
Emmanuel Church – Huntingtown hosted a Thanksgiving Community Worship Gathering on November 17. In addition to Emmanuel Church, four Potomac Baptist Association of Maryland churches collaborated to sponsor the service, including Bayside Baptist Church, Dunkirk Baptist Church, Friendship Community Church, and New Creation Bible Church in Wheaton. Attendees brought non-perishable items to donate to the local food bank.
Immanuel Baptist Church in Rosedale distributed bags of Thanksgiving foods on a first-come basis at their location on Buckstown Road on November 19. Pastor Jeff Schultz said, "Overall, we thought we were really stretching — there was no way humanly possible we were going to do this, but we didn't humanly do it!" Schultz said God blessed in extraordinary ways. People showed up, sharing what was needed. One local grocery store called out of the blue and offered 50 turkeys. The church was astounded. "We ended up serving 88 families, with over 200 children and 60 senior adults. We had some great conversations with people as they picked up their food." Schultz said the church has developed a partnership with a new elementary school, and the administrators designated 22 families that could use an extra hand. The church allowed the families a time to come before the overall distribution, and Schultz said all of the families showed up to get food.
North Glen Community Church (NGCC) in Glen Burnie gave away turkeys, chickens, and hams with holiday fixings, along with other canned goods, produce, and meat, at their November Harvest mobile food pantry. "Kid Changers," an outreach formed by a group of young people from Severn Covenant Church, partnered with NGCC to give out diapers, and representatives from the Gideons International offered Bibles. Church leaders also offered prayer to visitors. Kim Gayleard, the children's ministry leader, gave away goodies to kids and fun children's holiday placemats. Others from the community, including five youths, saw posts about the event and showed up to help. The church served over 190 families with over 700 individuals.
The next pantry is on December 10. Santa is expected to make an appearance and give out candy canes with the "legend of the candy cane," using them to point to Jesus, the Good Shepherd.
The outreach and youth ministries of Covenant Baptist Church in Shepherdstown, West Virginia, combined to serve a community Thanksgiving dinner on November 17 to all who responded to the invitation.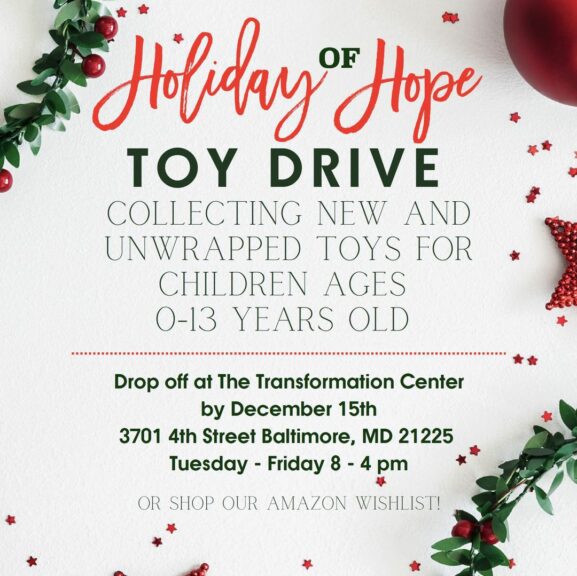 You Can Help the Transformation Center!

Here's another project for individuals, churches, and small groups!
The Transformation Center
in Brooklyn is helping families in need by collecting new and unwrapped toys for kids up to 13 years old. And you can participate by just clicking on their
Amazon wishlist
.
Christmas Happenings in Maryland/Delaware
There's a LOT happening in Maryland/Delaware for Christmas! Below are just a few outreaches and events of the many planned. We'd love to include your Christmas happenings in our next Roundup or on our social media. If you've already had an event, and you're so excited about how God blessed it, send us your news! We'd love to hear your stories and see your photos and videos! We want to celebrate with you! Email info@bcmd.org. 
Bethany Church, Ellicott City, will host their annual Walk of Wonder from 5-8 p.m. on Dec. 9-11. The family event includes multiple decorated Christmas trees, a manger scene with live animals, caroling, hot cocoa and concessions, and even an ice skating rink! Over 1,000 people visit the display each year, and many make it part of their annual holiday tradition. Learn more and get tickets online. There is no charge, but donations are welcome.
Bethlehem Church in Middle River will have Breakfast with Santa 9-11 a.m. on Dec. 10. In addition to a complimentary breakfast with Good Old St. Nick, the church will also offer free photos with Santa. Register online.
FAITH Church in Glen Burnie has a full slate of Christmas activities planned. They're kicking it off with an evening of Christmas Music on December 4 at 4 and 7 p.m., performed by the FAITH Symphony Orchestra (FSO). The church is known throughout Glen Burnie and beyond for its holiday music. The FSO features a 30-piece symphony orchestra comprised of musicians from the church orchestra and supplemented by local community musicians and string players from the Peabody Music Conservatory. The concert will include some of your favorite Christmas music and songs from recent Christmas movies, as well as a celebration of the glory of the Christmas story in music and in scripture. The cost is $5 (Free childcare for children five years and under will be provided).
Next up is their family movie event. Bring a blanket or camp chairs, wear comfy clothes and watch "Polar Express" on a giant screen. There will be lots of free food and the best part? It's all chocolate-themed! Plus, bring a camera because there may be special Christmas guests! Doors open at 3:30 p.m., and the movie begins at 4 p.m.
Additionally, the church will have a night of worship with the "8:30 band," which includes a special "Little Drummer Boy" presentation, along with a Christmas Eve candlelight service on December 22 and 24. Check it all out and register online.
Citizens Church
, Annapolis, is sponsoring
The Children's Choice
to help fifteen children in the Maryland foster care system. Members pick ornaments from the church Christmas tree with the ages and gift ideas for the children, buy the gifts and place them under the tree.
First Baptist Church of Thurmont
is having a Christmas Extravaganza from 2-4 p.m. on December 3. Kids will make gingerbread houses, play games, and hear the Christmas story.
Quotable Quotes
"Nevertheless, to keep a good conscience, and walk in such a way as God has prescribed in his word, is a thing which I must prefer before you all, and above life itself."
― William Bradford
Christmas is not a myth, not a tradition, not a dream. It is a glorious reality.
—  Billy Graham
History Bites
The first building erected at Skycroft Conference Center was Gresham Hall. It was named after Dr. Roy Gresham, who served as BCM/D executive director from 1958-1982. (from BaptistLIFE special Skycroft 50th Anniversary edition)
Joseph Kaylor owned the land (now used for Skycroft property) and gave the convention a fantastic price for 250 acres. Mr. Kaylor was the Maryland director of forests and parks and did not want to see the land used for commercial building sites, although he could have gotten a lot more money for it. He also returned a substantial amount of the sale price to the convention. (from BaptistLIFE special Skycroft 50th Anniversary edition)
Upcoming Events
Join us from 11 – Noon on December 7 at the BCM/D office, 10255 Old Columbia Road, in Columbia, for a time of prayer.
Save the date for our Women's Conference on March 10-11, 2023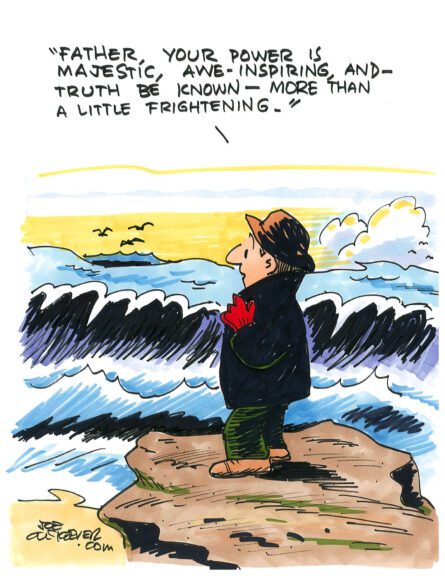 Cartoon by Joe McKeever, used with permission
Feature photo: Terry Scarborough cuts the ribbon to Christ Community Church's new library dedicated to her husband, Gary. (photo by Sharon Mager)
[