Epiphany Church Finding Unique Means to Reach Community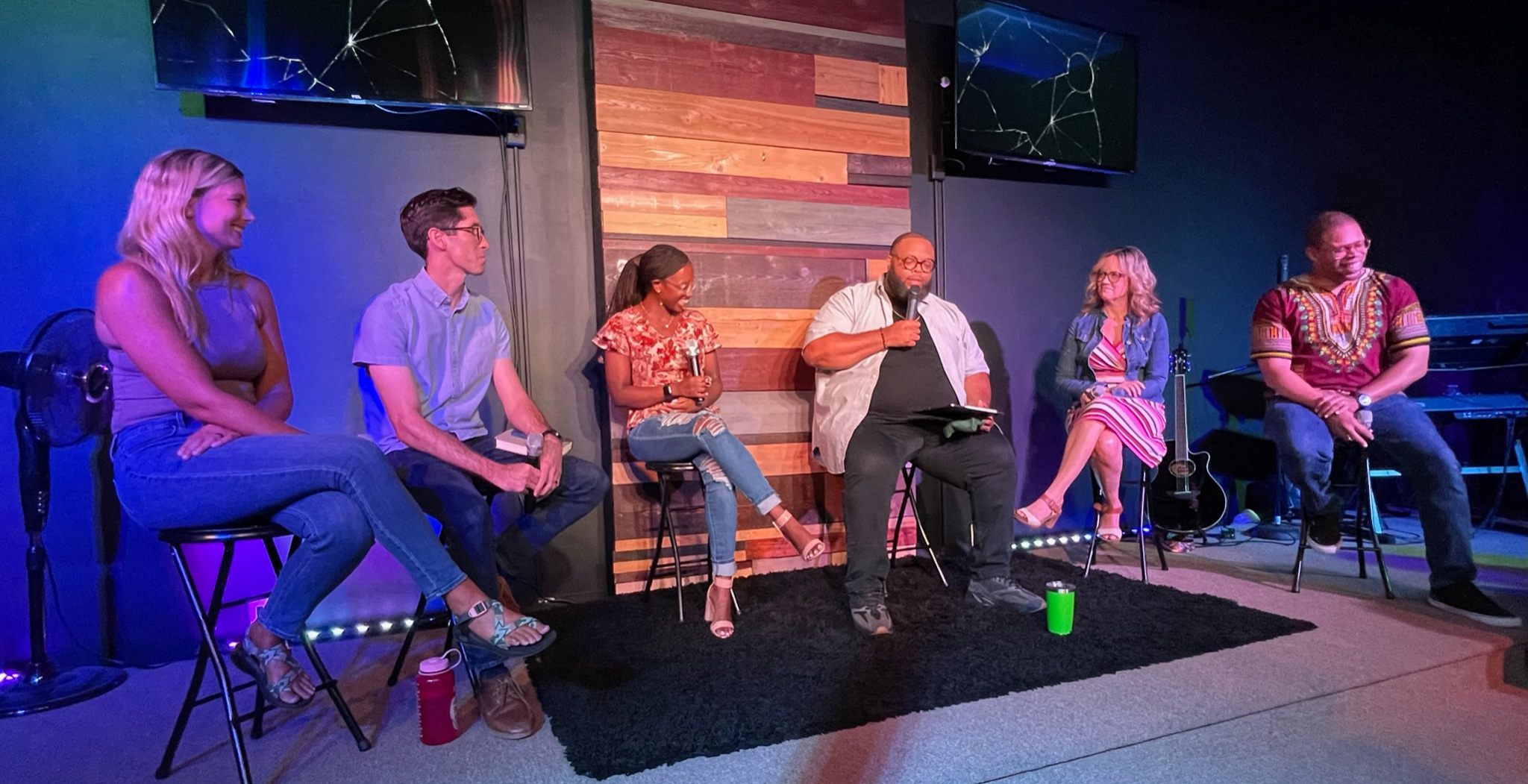 WILMINGTON, De. — Epiphany Church is embarking on a new mission to strengthen, serve, and share the love of Christ with the Wilmington community. The five-year-old church plant, led by pastor Derrick Parks, is jumpstarting new programs and equipping leaders to benefit the local community and advance the Great Commission.
These initiatives include an afterschool art and music program serving children interested in the creative fields and a food services program assisting families struggling with food insecurity. The church hopes to cultivate community and allow people the opportunity to encounter the love and grace of the Lord.
"Jesus commands us to go into all the nations and make disciples…and so we help people to know God through loving the Word. We help people to find community through living woven with each other," said Parks.
Creative Arts Director, JaQuanne LeRoy, who oversees all of the visual art and audio/visual production work at the church, had the vision for the arts and music program. As an artist himself with several murals around the city, LeRoy sees the value of creativity in the kingdom of God and wants to encourage middle and high-school-age youth to embrace that side of themselves.
The program will involve training from local artists, music lessons, and other services that will grant kids an opportunity to discover their creative side and contribute to other projects LeRoy is working on within the city. The church hopes to have the arts and music program running by the middle of this fall.
Epiphany is also striving to launch its food services program around the same time. The program, spearheaded by Parks, will provide food to families with limited resources. According to a recent report from the Center for Disease Control, 12.6% of Delawareans are food insecure compared to the national average of 11%, with a prevalence among racial minorities, lower-income households, and people with chronic diseases.
In Wilmington alone, food insecurity and lack of access to resources are all too common for families. This motivated the church to feed over 200 families during the COVID-19 pandemic. However, Derrick wants to extend support beyond food to financial services, medical care, mental health, and more through community service events. The church will use funds from a BCM/D State Missions Offering grant to support these projects.
"When we do these community events we try to galvanize all those services together to allow people to be able to access them while at the same time giving out food and groceries during those events as well," Parks said.
Parks recalled one community event that left a lasting impression on a resident who lived in the area preceding the Wilmington Riots of 1968. "He said that he had not seen that much joy in the neighborhood since before the 1968 riots. That was just a signal for us as a church and me as a leader that we were in fact, on mission. We were in fact, in alignment with the calling that God had placed on us," said Parks.
While Epiphany is working to expand its community events, the church also wants to equip local entrepreneurs and other people with influence to better lead and strengthen the community. "One of the deficits in our community is just a lack of leadership," said Parks, "We want people in every sphere of influence serving and leading, and so that's our goal."
Church planting is an integral part of lowering this deficit of leadership. One way Epiphany is working to accomplish this is through its three-year church planting program that prepares those with a missionary heart to build churches in an urban context and beyond.
The program starts as an internship that gradually increases in level to a residency. Eventually, the trainee reaches what the church refers to as an "associate internship" or the highest leadership position that an individual could serve in before planting a church in the city. "City planting prepares you for rural planting and suburban planting, but the same is not true in reverse," said Parks.
There aren't currently any prospects for church plants in the area yet. This hasn't stopped the church from growing. Epiphany is currently looking to upgrade to another space that will accommodate its growing body. This presents more opportunities for people to experience God through the church's outreach which is rooted in a heart of love, service and community.
"We want to see people from every walk of life in whatever stage they are in their journey, their spiritual journey, to be connected with Jesus," said Parks.
Prayer List:
Unity within Epiphany Church
Boldness and courage to share Jesus with the surrounding community
A new building that would accommodate the size of the growing church
For God to help Epiphany Church bless the community during their "Fall Fest" on November 18th
Madison Wells-James is a freelance journalist and photographer.