Dr. William Viel Built Bridges to the Gospel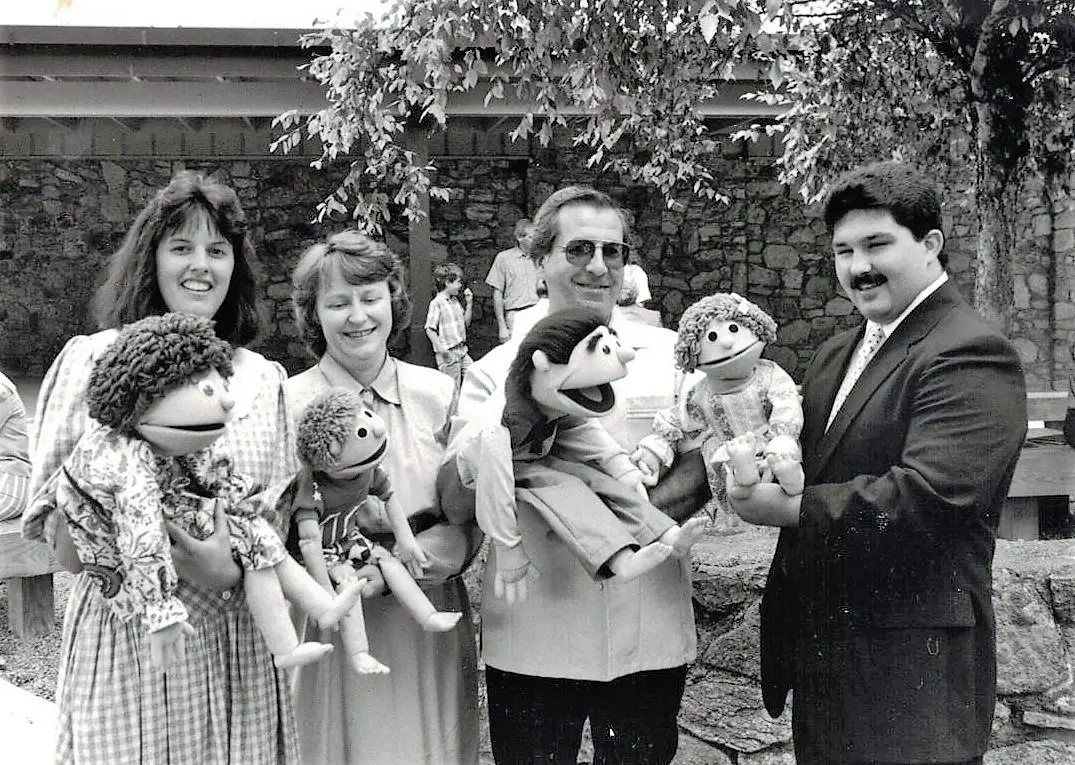 Dr. William Joseph "Bill" Viel, Jr., passed away on January 13. He was 81. Viel and his wife Linda spent 60 years of their lives dedicated to sharing the gospel, and God opened doors beyond their wildest dreams. 
Two-thirds of their ministry years together were spent in Maryland/Delaware serving in pastoral ministry and as missionaries, working with disaster relief, serving at Skycroft, with the Baltimore Port Ministry, and much more. Bill pastored Forestville New Redeemer Baptist Church, Carrollan Woods Church, First Baptist Church of Essex (Now Church of the Harbor), and Lee Street Memorial Baptist Church (now Jesus Our Redeemer).
"Outside the Box Ministries"
Linda said, "Maryland/ Delaware was where we learned to be available, to be open to change and to service, and to see outside of ourselves." It was at Carrollan Woods that Bill began incorporating puppet ministry, mall ministry, and year-round backyard Bible clubs — all innovative ideas for the '70s. Bill expanded his new outreach techniques as the founder and executive director of the Inner Harbor Ministry (IHM), which grew to have over a dozen ministries under the IHM umbrella. They used music, mime, and clowns in addition to the puppets. They also cleaned bathrooms and gave away bottles of cold water. Bill began partnering with local businesses as well, especially hotels, to provide linens and blankets to homeless shelters.
Bill said, during a Baptist LIFE interview in 2008, "Your call to be 'outside the lines' is just as real as their call to be 'inside the lines,'" Viel said. "Today's 'outside' will be tomorrow's 'inside.'"
BCM/D Community Engagement Consultant Ellen Udovich said, "Bill and Linda were my heroes! I still remember the biggest lesson he taught me: 'Look around. Who's here? What do they need? What's a bridge you can build to the gospel?'
"They were such out-of-the-box ministry pioneers. They would try anything if they thought it would help someone come to Christ. I learned so much from them. They influenced many people to see ministry needs and opportunities everywhere. Linda would put on her clown gear and take a puppet to all the downtown parades and Inner Harbor festivals — she'd engage people with the puppets and then share the gospel. Bill got permission from the manager of the Pratt and Light Street Inner Harbor pavilions to be the chaplain for everyone who worked there. Bill would walk around with a cup of coffee and casually visit all the shops at least once a week — he knew all the employees, the names of their family members and pets, their life concerns, and their spiritual condition. His purpose was evangelism (which he was gifted in), but he also genuinely loved and cared for people, often finding ways to meet their practical needs."
Ministry Around the World
Bill and Linda's unique work in Baltimore drew media attention, and Bill and Linda accepted an invitation to speak at a world missions conference in North Carolina, which opened the door to the world. There, they met a Slavic missionary who invited them to teach puppet ministry in the Soviet Union. Later, they began teaching as visiting professors at a Christian university in Kyiv, Ukraine.
Interestingly, Bill and Linda found that people in the Soviet Union were more interested in them than the puppets. Linda said she discovered she and Bill were the first Westerners in the country following the Soviet Union's 1990 vote to no longer interfere with religious activities. "The decision passed on Oct. 1, 1990, and we arrived on Oct. 7," Linda said. She shared about underground churches that rented out cultural centers for rallies, which were packed. At one place, they even asked anyone who brought children to sit them on their laps so they could get more people in.
Linda said the trip opened her and Bill's eyes regarding the needs of the Soviets. People asked about the puppets' shoes because they didn't have baby shoes. They were also intrigued by coat hangers. No one had multiple pieces of clothing and just hung their clothes on a hook. One woman asked for the scissors which Linda was using to cut the fabric because her son had gotten a job with a tailor and needed scissors.
Bill was born on February 18, 1941, in West Chester, Pennsylvania, to William Joseph and Mary Garnett Viel. In addition to his parents, he was preceded in death by his brother, James Garrett Viel. Bill graduated from Carson-Newman College in 1963 (where he met Linda) and later earned his Master of Divinity from The Southern Baptist Theological Seminary in 1966 and his Doctor of Ministry from Luther Rice Seminary in 1976. In 2020, Carson-Newman University honored Dr. Viel and Linda, naming their campus ministries building in honor of the couple. Linda has four pages of notes chronicling the couple's ministries and all of their adventures. Their artifacts, which they collected through the decades, are on display at Carson-Newman.
In addition to Linda, Bill is survived by a son, Joseph A. VBilliel of Portsmouth, Va.; brother, Lawrence Wayne "Larry" Viel and wife, Becky of Swansboro; sisters-in-law, Helen Viel of Springfield, Va. and Judy E. Passmore and husband, Robert of Colorado Springs, CO, along with many family friends, and other extended relatives.
BCM/D Executive Director Michael Crawford said of Viel, "He lived an amazing life. May God comfort his family and loved ones."
A Celebration of Life service will be held at 1:30 p.m. on Friday, January 20, 2023 at First Baptist Church, 200 S Church Street, Rocky Mount, NC 27804.  The family will receive friends at the church prior to the service beginning at noon. 
Feature photo: (l-r) Kathy Bowman, Linda Viel, Bill Viel, and Tony Bowman. The Bowmans partnered with the Viels to use puppets in their ministry with the Northwest Coast Baptist Association in Panama City, Florida. (photo submitted)