DR volunteers continue to work through Christmas and COVID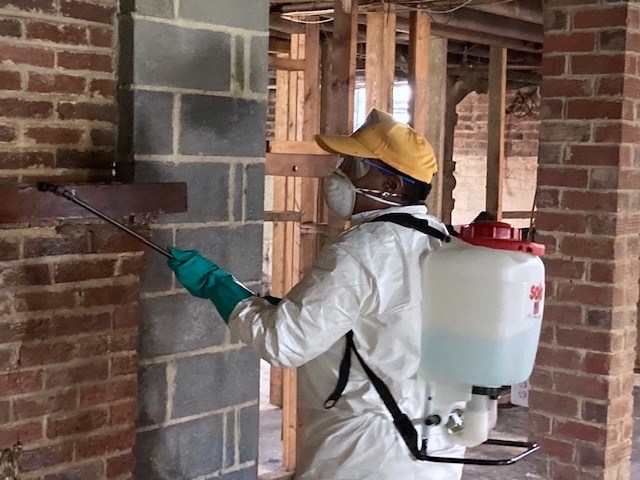 By Sharon Mager
LANDOVER HILLS, Md. — With Christmas less than two weeks away, Maryland/Delaware Disaster Relief has boots on the ground in Prince George's County serving homeowners. Teams were deployed in late October to assist with flood recovery for 39 homes in Prince George's County that were damaged during torrential rain in September. The families had insufficient personal funds, insurance, or other assistance to help with recovery.
"Due to COVID safety protocols, our DR work has been slower and more complicated than normal, but God has continued to provide what we've needed," shared Ellen Udovich.
Udovich is proud of the teams. "DR volunteers and local church volunteers are continuing to serve despite their other personal and professional responsibilities."
There is much work to be done and winter is here, Udovich stressed.  At least 25 homes will need rebuilding help — some significant. "Some families are still without furnaces and hot water and they cannot afford to purchase or make the needed repairs," she said. "Several of these cases are urgent. One family is temporarily living in a motel because their single level home is uninhabitable."
DR teams are appreciative of Landover Hills Baptist Church in Maryland for their willingness to allow the teams to park an equipment trailer on their property for the duration of the disaster response.
Udovich asks BCM/D churches, if able, to prayerfully consider sending rebuild teams or individual volunteers to help.
For more information, email Udovich.