"Discipling the Unemployed"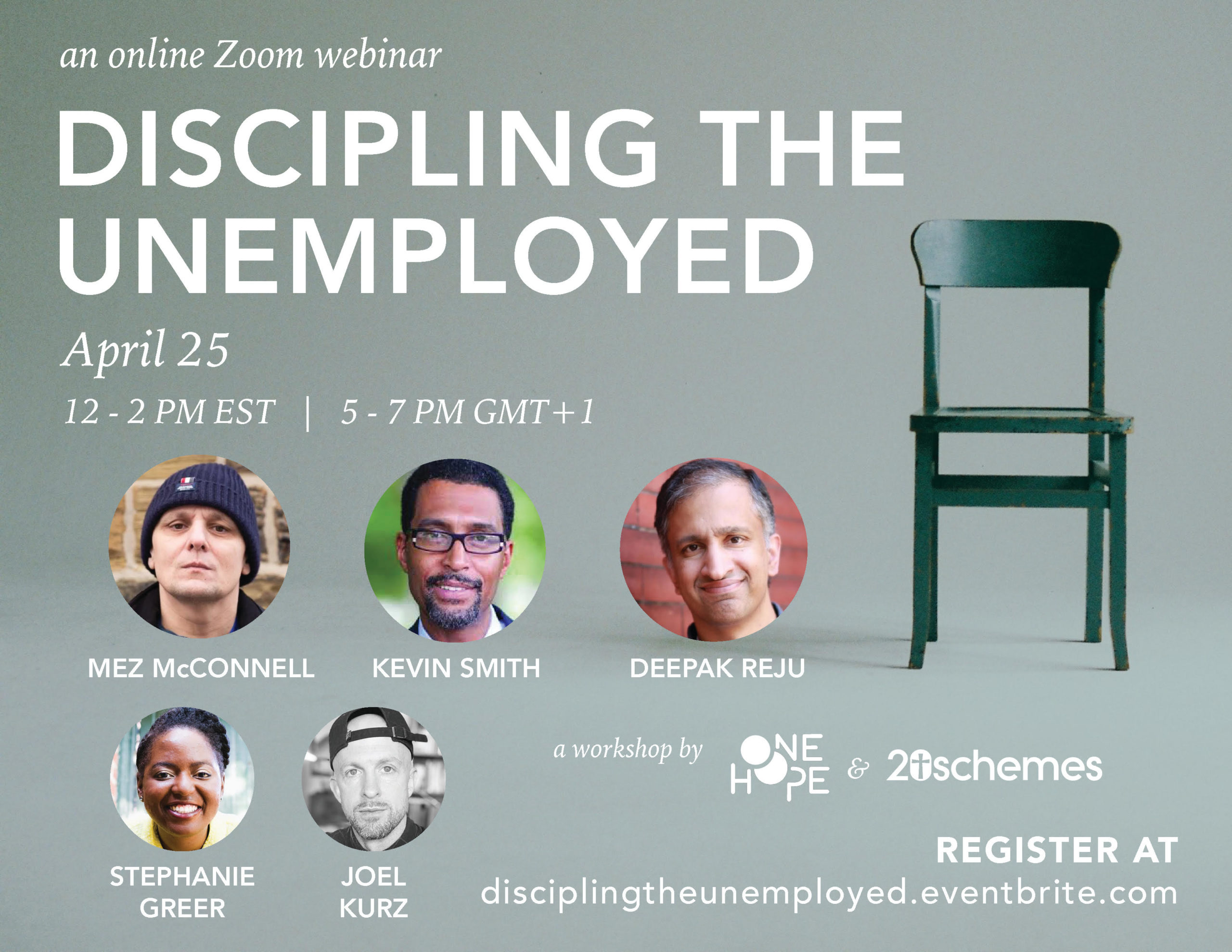 ONE HOPE, a ministry of the Garden Church in Baltimore which is committed to planting and revitalizing churches in poor urban neighborhoods, is partnering with 20schemes, a Scotland-based church planting and resource organization, to host "Discipling the Unemployed" on April 25. The organizers created the event in response to the anxiety associated with the coronavirus pandemic, the loss of employment, and the discouragement some ministry leaders are battling. "Discipling the Unemployed" is designed to inspire encouragement and hope.
Guest speakers and topics include:
Mez McConnell, the director of 20schemes, will share about "pastoring the unemployed"
Kevin Smith, the executive director of the Baptist Convention of Maryland/Delaware, will discuss "Is there a 'Rich' Christianity and a 'Poor' Christianity?"
Deepak Reju, associate pastor at Capitol Hill Baptist Church in Washington, D.C., will discuss "Counseling People through Fear"
Stephanie Laferriere Greer, who serves with ONE HOPE, will provide "Practical Tips"
Joel Kurz, pastor of The Garden Church and director of ONE HOPE, will lead a discussion regarding "Unemployment and God's Sovereignty"
After the presentations, Stephanie Laferriere Greer and Joel Kurz will moderate a panel discussion, followed by a Q&A session, regarding anxiety, pastoring an unemployed congregation, and practical steps moving forward.
Registrants will receive a link to join the Zoom meeting within 48 hours of the webinar. You can register for the event here.