BCM/D Executive Director Fights for Abuse Prevention for Those with Disabilities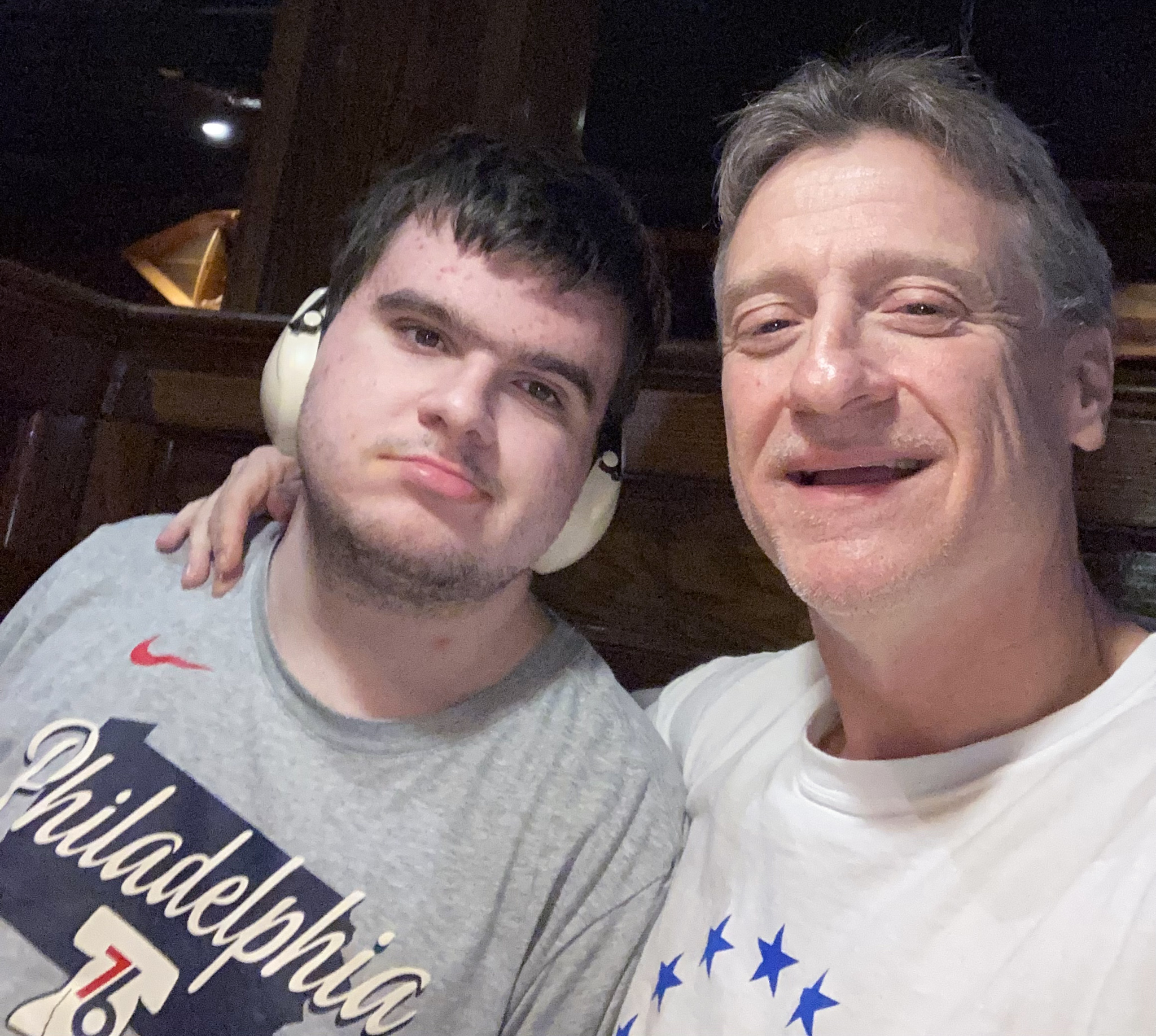 DAGSBORO, Delaware (BP) – For Tom Stolle, the executive director and chief financial officer for the Baptist Convention of Maryland/Delaware (BCM/D), advocating for the protection of the vulnerable is deeply personal.
Stolle's 21-year-old son Jimmy was born with severe autism.
In his early teen years, Jimmy began to spend time away from his parents at a long-term medical treatment facility. This caused Stolle to begin digging into the topic of safety and protection for those with intellectual and developmental disabilities.
"It's always been a concern because my child is so vulnerable," Stolle said.
"I began to do research and was just horrified at some of what I found. For people like my son, it's not a matter of if, statistically, it's largely a matter of when. He would never be able to tell me if anything happened to him, and that just really hurt."
According to the Bureau of Justice Statistics, the rate of rape and sexual assault against people with intellectual disabilities is more than seven times the rate against people without disabilities. For women with intellectual disabilities, the rate goes up 12 times.
Research from the Pennsylvania Coalition Against Rape indicates more than 90 percent of people with developmental disabilities will experience sexual abuse at some point in their lives. Nearly half will experience 10 or more abusive incidents.
Stolle was unanimously elected as BCM/D executive director on March 3, but his passion for special needs ministry, and his advocacy for protecting vulnerable people, began much earlier.
Some of the work Stolle has led in the convention includes starting and assisting with several initiatives designed to help churches reach special needs individuals and their families.
Examples include hosting camps, training more "buddies" trained to minister and care for those with disabilities, and equipping churches to host "Night to Shine" dance events.
Yet, the specific topic of abuse prevention came to the forefront with the formation of the BCM/D's Sexual Abuse Task Force. Stolle served as the chair of the task force, which was formed as a result of a resolution made at the BCM/D's annual meeting.
The purpose of the task force was to carry out five requests laid out in the resolution:
Work for transparency regarding all matters of sexual abuse within our convention of churches.
Call on convention churches to support sexual abuse victims (preaching, teaching, reporting).
Correspond with the Affiliation Committee of the BCM/D regarding BCM/D membership requirements.
Implement the Caring Well Initiative or equivalent initiatives to the fullest extent possible.
Correspond with convention leadership to assist in covering the cost of criminal background checks for churches in financial need.
The task force eventually created a variety of resources that it made available to churches in the convention, and hosted several meetings throughout the state to help train and equip churches.
Stolle said protecting those with disabilities was a crucial part of their work.
"Unless you're living in that world, it's not something that people normally think about," Stolle said. "I brought that research into the task force from work that I've done in disability ministry. This was research that I discovered before as I'm raising my son and am concerned about him.
"My son and people like him are no less made in the image of God. No one should experience church and experience being assaulted and then come to the conclusion that God hates them.
"We want church to be a place where they know that God loves them, that Jesus died for them, and His love is real. One of the ways the Church can communicate that is by protecting them."
Stolle has also begun bringing his advocacy to the national level. In a meeting with the SBC's national sexual abuse task force last April, he shared some of his research, his concerns and his heart with the group.
"If this isn't an emphasis, it's not really a complete picture of churches protecting the vulnerable," Stolle said.
"Any strategy that's laid out to have churches protect children and vulnerable adults that doesn't include people that are intellectually or developmentally disabled is not a comprehensive strategy."
Stolle told BP he hopes to continue this advocacy at an upcoming meeting with the Abuse Reform Implementation Task Force (ARITF) and leaders from many state convention task forces scheduled for Tuesday (March 28) in Atlanta.
"I do want to try to champion while I'm down there, the portion about making sure when you're moving forward and protecting the vulnerable, don't forget about these folks that are intellectually and developmentally challenged that have a much higher risk factor," Stolle said.
"I am incredibly thankful for the work of the national group. I think state conventions are watching and churches are watching to see what the national task force is going to bring and what they're going to recommend. I am so thankful for the national leadership in that. I want to listen and learn from other state task forces and from the national group. We can learn from each other."
Despite all of the great work of various task forces, Stolle said protecting the vulnerable will ultimately come down to the ministries at the local level.
"Each state convention, each local church, has to accept responsibility for the protection of the vulnerable in their care. We may look to others for leadership and guidance, but we all have to accept the responsibility that comes with protecting children and vulnerable adults."
This article, written by Timothy Cockes, was originally published in Baptist Press.