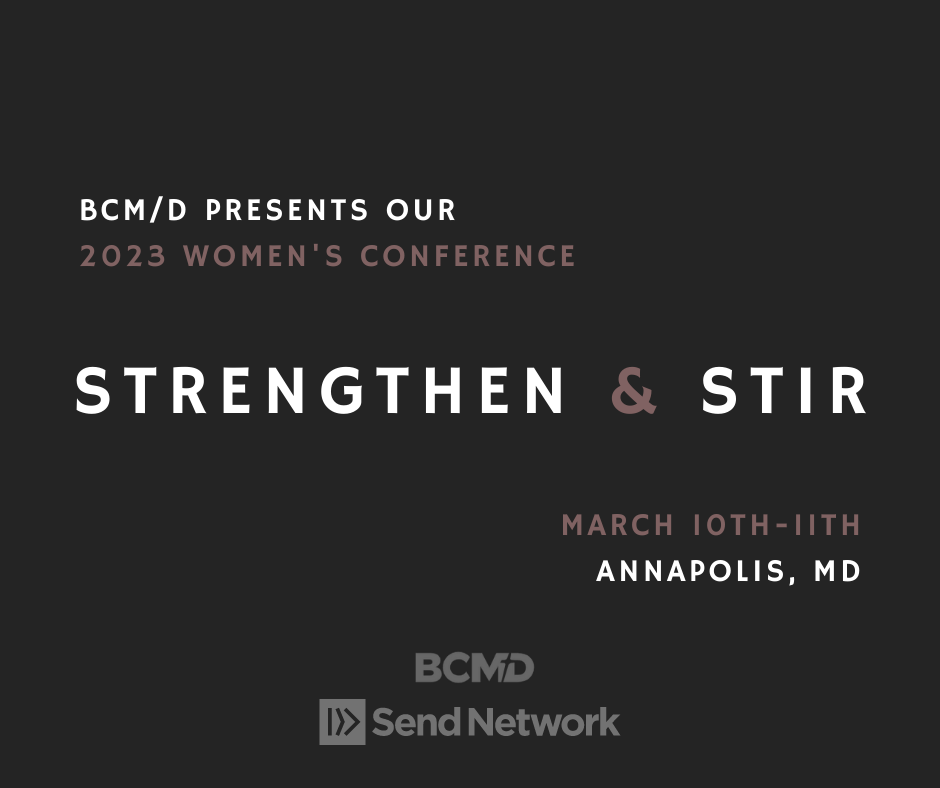 2023 Women's Conference
Strengthen & Stir
Event location – Riva Trace Baptist Church
Dessert bar on Friday (gluten free options available)
Coffee + pastries available Saturday morning
Lunch provided on Saturday (gluten free + vegetarian options available)
Coffee + water + snacks available both days
Suggested hotels:
Special rate of $149/night with link. Must book rooms by 2/12/23.
Special rate of $140/night with link. Must book rooms by 2/10/23.
Schedule:
Friday
5pm – 6:30pm – Registration
6:30pm – Session 1
8:15pm – Community Groups + Dessert To-Go
Saturday
8:30am – Doors Open
9am – Session 2
10:35am – Community Groups
11am – Breakout A
12:15pm – Breakout B/Lunch
1:30pm – Breakout C
2:30pm – Break
2:45pm – Session 3
3:30pm – Community Groups
4pm – Break
4:15pm – Session 4
5pm – Worship + Prayer
5:30pm – Dismiss
*Schedule is subject to change prior to event, however start and end times will stay the same.
Speaker Line Up: 
Main Session Speakers
Tammy Lashey is a pastor's wife, mother, grandmother, Bible teacher. She and her husband, Mark Lashey, planted LifeHouse Church in Middletown, DE 10 years ago. God has richly blessed this church as they have seen incredible growth but more importantly lives transformed by the gospel. 
Nicole Warren is a Bible teacher, a speaker, a working mom, and an HR executive for a large bank in Jacksonville, FL. She views her workplace as her mission field and is passionate about helping other women do the same no matter where they spend their days.
Jamie Caldwell is the Pastor of South Shore Church and a Church Planting Leader for the Send Network. He believes wholeheartedly in encouraging, equipping, and empowering women to step into the calling the Lord has placed on their lives. 
Breakout Speakers
Leayne Dempsey
Session Title: Encouragement For Moms Who Work Outside The Home
Lauren Diggs
Session Title: Encouragement In Marriage And Parenting 
Melody Knox
Session Title: Encouragement To Pray Big Prayers 
Kris Buckman
Session Title: Encouragement For Women Leading In Ministry(Or For Women Who May Feel Called To Ministry)
Somer Phoebus + Michelle Myers
Session 1 Title: Soul Care 101
Session 2 Title: Pastors' Wives Lunch
Session 3 Title: Gospel Productivity
Registration for this event has closed.