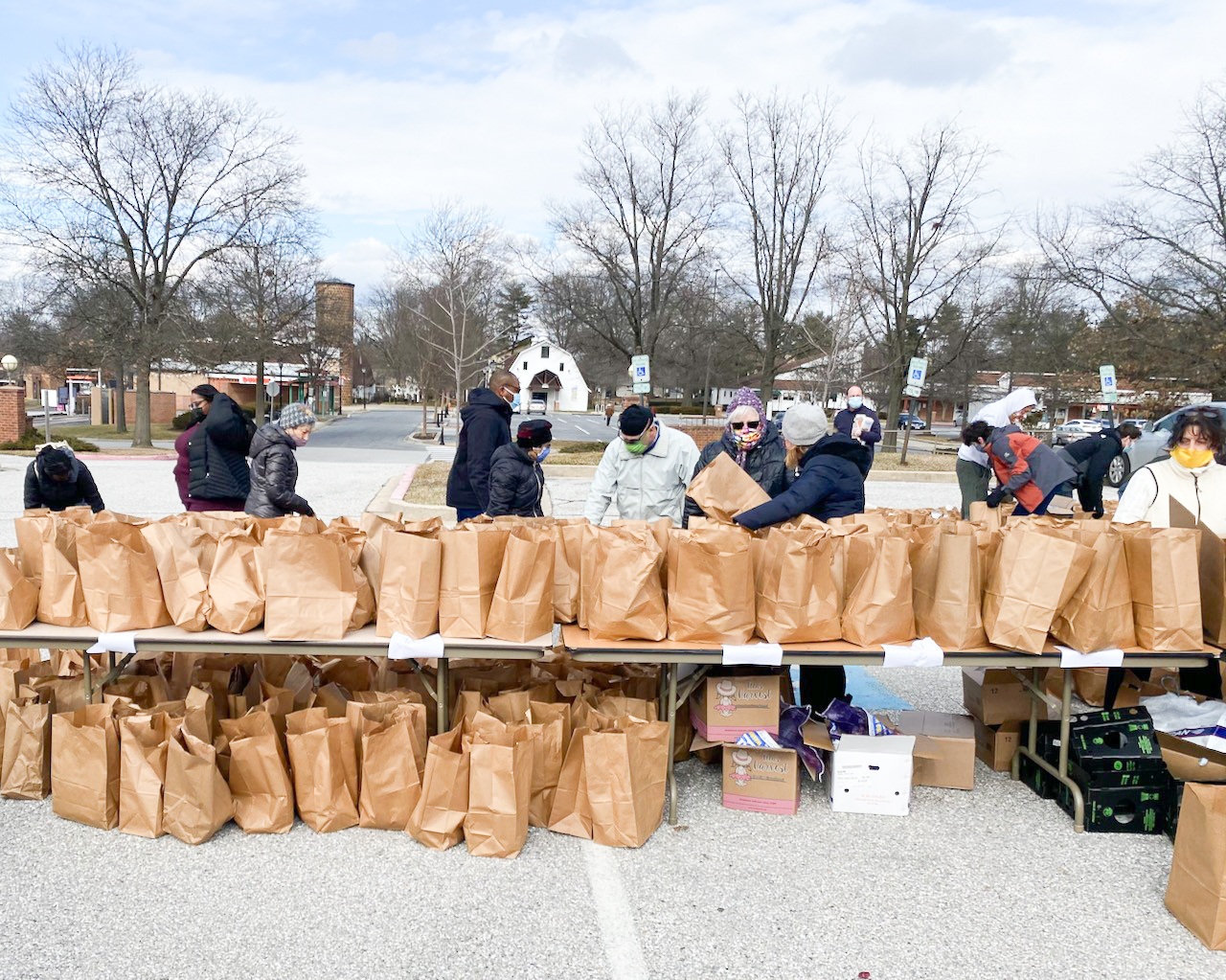 By Sharon Mager
COLUMBIA, Md. — Columbia Baptist Fellowship (CBF) started a feeding program during the beginning of the COVID-19 crisis that has almost quadrupled and has become interdenominational. They've also seen five people make confessions of faith through a text app.
"There was going to be a financial crisis with the COVID-19 shutdowns and we knew that we needed to be creative and help the community," explained CBF Associate Pastor Andrew James.
James began seeking out community resources but was coming up empty. Boldly, he visited the Howard County Department of Community Resources in Howard County. "I just showed up cold, no phone calls, and I asked to speak with a manager," he remembered. Benjamin Barnwell Sr., the manager of community engagement, kindly met with James and told him, "I don't get people knocking on my door everyday asking to speak to me."
James told Barnwell about the vision God laid on his heart. Barnwell connected James with the county's "Roving Radish" program, which provides farm-to-table food for those who are food insecure. The church would pay $33 for each meal box and the county would supplement the remainder. It was a tremendous answer to prayer.
"The first two months, we had 60 families; the next, 80," James said. The numbers continued to increase to 200. At Thanksgiving, they served 350 families. James was surprised at the substantial amount of food in the boxes —  eggs, fresh produce, and top-of-the-line meat – enough for a family of four for one week.
Interfaith Ministry
"The cool thing is that when we first started, it was just CBF. We are in an interfaith center and when the other congregations saw what we were doing, they said, 'Hey how can we be a part of that?' Literally, my soul just jumped, and I said 'wow!'" James related.
CBF meets at the Oakland Mills Interfaith Center along with Columbia Jewish Congregation, Columbia United Christian Church, and St. John the Evangelist Roman Catholic Church.
"This is going to next level!" James said. "We have white, black, young and old, Christians, and Jews working together to serve our community. That's not something we see on a day-to-day basis. I'm just really glad about that."
The outreach continues to thrive. The Howard County government has continued to supplement and is the church's biggest partner. CBF recently received a $16,000 "No Kid Hungry" grant.
Text "SAVE"  to learn about
The even greater news is that people are making professions of faith. Interestingly, it's happening through a text program. Before COVID-19, James was using a text service for the church. He remembers sitting in a staff meeting and telling his colleagues about how they were going to people get saved through text messages. "No one believed that was going to happen," James laughed.
But it did! He explained the process – the church sends out information to local apartment complexes or other places where there could be food insecurities. People receive an invitation to text a given number to the church. The church then responds that they have a food basket reserved for that person and that they just need to provide their name and number. Volunteers text recipients several times to remind them to pick up their food at a certain day and time.
James described the next steps. "After that, we'll send another text about a week later with something like, 'Hey I want to let you know that the Lord loves you and so do I. If you don't have a relationship with Jesus Christ, you can do so by texting word "SAVE." You can have salvation today.' When someone responds to that text, they receive a document that explains salvation with Romans 10:9 — 'If you confess with your mouth, "Jesus is Lord," and believe in your heart that God raised Him from the dead, you will be saved.' Additionally, the person receives a sample prayer, directing them to ask God's forgiveness for their sins, seek God's salvation, and commit to following Jesus as Lord and Savior."
"I will then call to follow-up and have a deeper conversation," said James.
Five people have made professions of faith. Others have been connecting with the church through online services or spiritual discussions by phone.
The next food distribution is March 31 and the church will be providing holiday baskets. James said the distribution is exciting for the churches and is providing energy as they look to the future.