Technology Helps FBC Crofton Weather COVID-19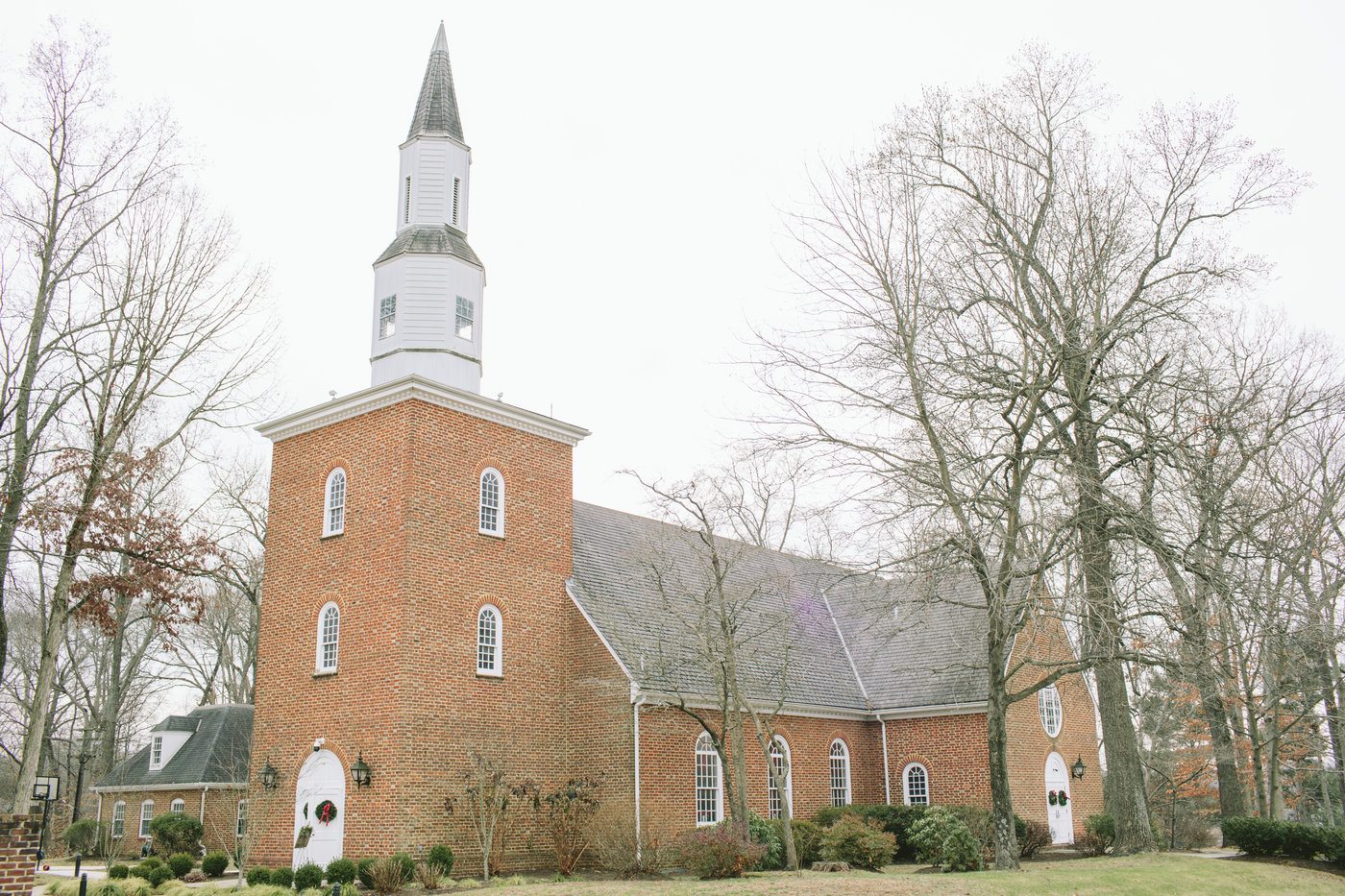 By Scott Barkley
In January of last year, Keith Hinton, executive pastor at First Baptist Church of Crofton, spoke with a friend at another church in town. Both oversaw the technology of their respective congregations. Their concerns over the coronavirus had introduced a question: How would we have church if we can't, 'have church?'
Plans to slowly incorporate better equipment into First Baptist's media plan quickly switched to immediate in mid-March when churches nationwide began streaming their services due to the COVID-19 shutdown. Hinton and Senior Pastor Bob Parsley say First Baptist's early adoption and commitment to live streaming has helped the church not only endure the past 10 months, but to thrive and set itself up for future ministry.
"We probably have three times more people participating now than before," said Parsley, who, in addition to preaching each Sunday, hosts a noon devotional on Mondays, Wednesdays and Fridays. "We'll continue to live stream even after COVID regulations are lifted."
Hinton had served as choir director from 1996-2000 before returning in 2006 as music and media director. Steps to shore up the church's tech capabilities began around six years ago when he became executive pastor. All told, he said, the church has invested around $50,000 in equipment since then, with $22,000 of that coming in 2020.
That financial commitment began before the pandemic struck, but endured a test when tithing slowed to a trickle the first three weeks of the shutdown.
"I was wondering what was going to happen to us," Parsley said, "but then the floodgates opened."
The church had made online giving available prior to the shutdown but decided to reassess its methods and platform. For a few weeks, a pre-worship video played before the livestream explaining how to tithe online. Soon things began to change.
Members began giving and didn't stop. By the end of the year, tithes had exceeded the budget by 15 percent. What's more, due to the shutdown, the church only spent about 70 percent of its budget.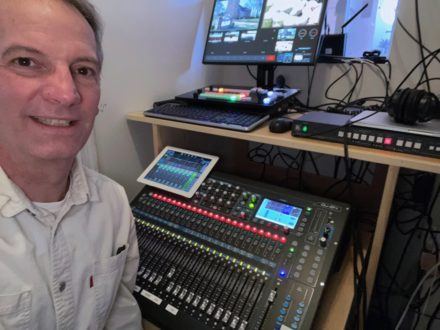 Extra funds went toward benevolence efforts at a nearby apartment complex as well as a professional Christmas lighting display. A friend of Parsley's, who lives near the church, owns the company that provided the lighting for the Republican National Convention last summer.
"It was great and received a lot of attention from our community," Parsley said of the display. "Many called and thanked us for it."
One of those calls came from a woman with a Hindu background. She had seen the lights and now wanted to attend a Christian worship service. She showed up at the church the Sunday after she called, only to find the church was not meeting in person. However, she was allowed to occupy a pew as the pastor preached his sermon for an otherwise online audience.
Of course, in-person gatherings are preferred. Starting in May, the church streamed its worship service from its front lawn, where attendees gathered in small socially distant groups wearing masks. It wasn't uncommon for joggers to pause and listen. When First Baptist held its first outdoor communion service, a nearby police officer asked if he could join his fellow believers.
While outdoor services had to end in December due to falling temperatures, overall the weather worked out in the summer and fall. "We only had three rainouts during that time," Parsley said.
Local recommendations to fight a current uptick in the spread of COVID-19 have led to First Baptist continuing to meet online. Hinton sees this time as not only adjusting to the current reality, but also a watershed moment for communication.
"There's historical precedent for now," he said. "It's not much different than what the Gutenberg press did for Martin Luther. That technology (and the increase of Scripture's availability) became a blessing for so many.
"We had a horrible situation with the pandemic, but now there's this wonderful technology right in front of us. It's up to the churches to use the technology God has made available."
In addition to experience in television production, Hinton also served in the U.S. Navy band for 20 years as a production chief. His role included overseeing the lighting, sound staging, music selection, and other aspects of the band's performances.
"You want the technology to be good, but not so good that people are noticing it more than what you're doing," he said. "It needs to be transparent."
Speaking of transparent, other results from the last 10 months have become clear.
"Our congregation is pretty diverse in terms of age. It's nice to see many of our younger members helping our older ones with the technology. Some of our younger members have parents who can't attend their church's in-person services, and their church doesn't have these stream capabilities. So they join us online," Hinton said.
Parsley added that Crofton, about a 35-minute drive south of Baltimore, is a transient area.
"This is a very mobile place," he said. "But with the technology, people who have been gone 10 years will reconnect."
Those developments couldn't have happened without a congregation and church leadership willing to make the investment, Hinton said.
"Our church's administrative committee was very receptive to adding a permanent streaming option," he said. "They saw the value in it."
Reprinted from Baptist Press (www.baptistpress.com), news service of the Southern Baptist Convention
Photos submitted by First Baptist Church of Crofton and used with permission.