Skycroft and the Providence of God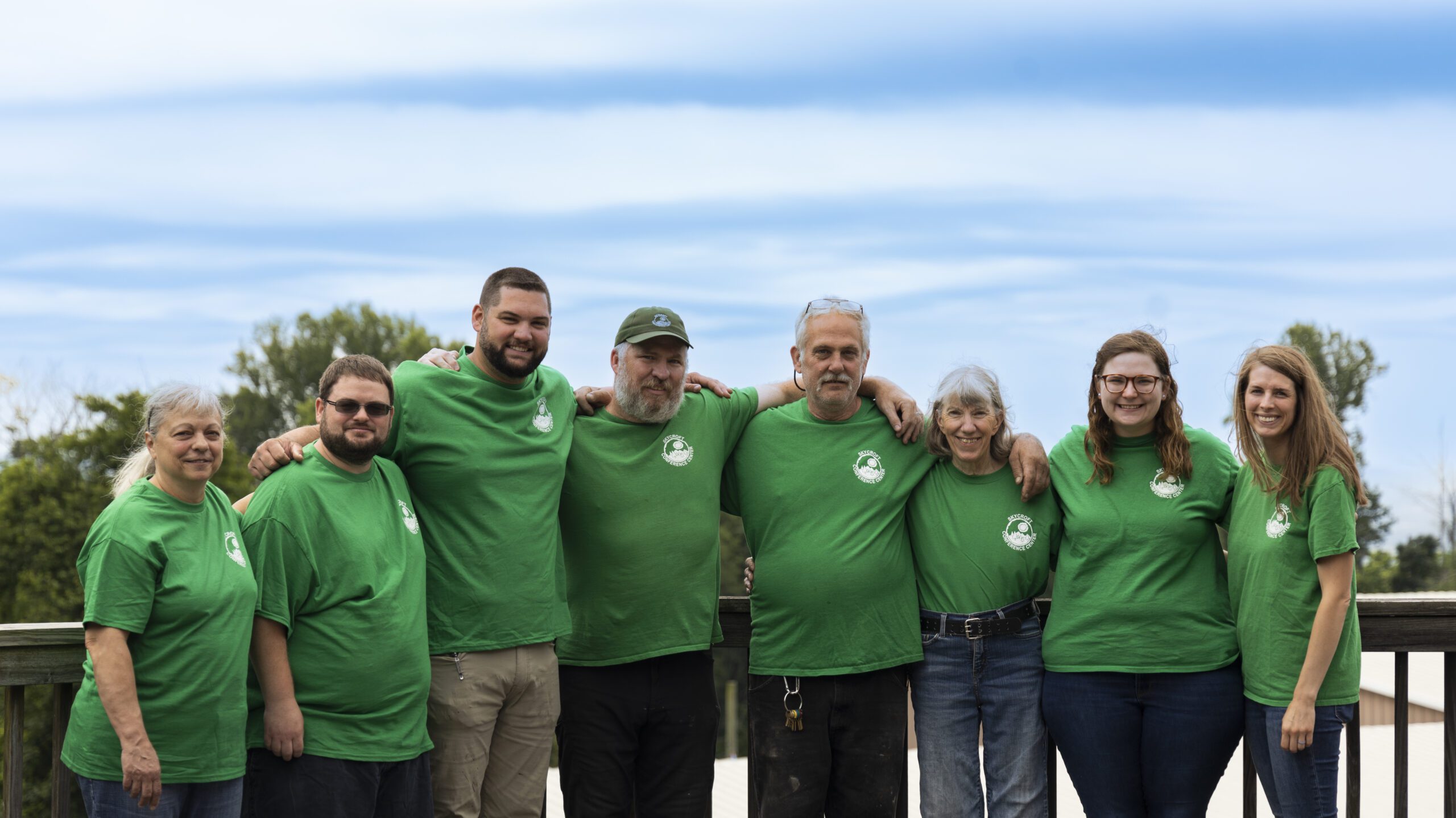 The below article, written by Skycroft Director Emily Reedy, appeared in our special Skycroft Conference Center 50th Anniversary edition of BaptistLIFE magazine. 
I am so blessed to be a part of Skycroft's story. But, of course, it's really His story.
To sit and reflect on all He has done in this place and for this place moves me to worship. I know with total confidence that He cares about what happens here.
In 2018, I became director of Skycroft, but I have been a part of Skycroft for half of my life.
When I was 15, I worked as a lifeguard. Looking back, I see how fortunate I was to have the experience of working at Skycroft and being a quasi-camper because summer workers were also allowed to attend morning and evening worship sessions. Being at those services during CentriFuge and seeing 300 students my age worshipping together had a huge impact on me  – it showed me there were many, many more teens who wanted to walk with Jesus and were sold out for Him. While I grew up in the church, I had never been in that type of environment before.
I became even more passionate about camp ministry when I began to see the behind-the-scenes work of programming camp. I applied to be a CentriKid counselor and spent three summers traveling with CentriKid to different locations across the country.
Even during my college years, I still worked at ReBoot (our winter camp) on holiday breaks, and I worked in the HeBrews coffeeshop if I was home for a weekend. When I graduated from college and spent a few years working in the public sector, I stayed connected to Skycroft and camp by coming back to lead Bible study sessions with girls or help plan recreation activities. So, when people ask me why I came back (to work in the office, as assistant director and later director), honestly, I'm not sure I ever really left.
Even as a teenager, I knew Skycroft was more than a job. It was and is a ministry.
God used my experiences at Skycroft and with so many people there to draw me close to Him. Skycroft staff members poured into my life, including Doug DuBois, Grace Schofield, Peter Odulana and Emily Chamblee; most of whom, I am grateful to say, are still close friends and mentors in my life fifteen years later.
No doubt, staying connected to camp and those personal relationships never allowed me to forget how special Skycroft is and all God does here on the mountain. I wanted to be a part of that — something way bigger than myself, a place where the gospel is preached every day.
Countless others, thousands and beyond, have come to camp and experienced God's presence. For many, Skycroft is a physical place, a marker or monument of what God has done in their lives.
As I write this, I have a friend at student camp this week. I met her through Skycroft many, many years ago. She is here serving as a chaperone with her youth group. She asked me if she could bring a tree to camp this week to plant somewhere at Skycroft. The first time she came to Skycroft was in 2002 as a camper when she was 15. This year marks 20 years of God's faithfulness in her life, and the ministry through Skycroft is a part of her spiritual story. She wanted to plant a tree with her youth students to commemorate God's faithfulness over two decades and as a testimony to her students.
Last week at camp, a lead pastor was here with the youth group from his church. It was here at Skycroft when he was a teenage camper that he came to know Jesus in the basement of Gresham Hall. This year was his 13th summer bringing students from his church to camp. All four of his own kids have grown up here, returning to Skycroft each summer. His youngest just graduated. To hear him talk about the importance and one-of-a-kind experience that is camp at Skycroft is enough to energize me for the rest of the summer.
God is at work at Skycroft continuously and miraculously. To know all the ins and outs of this place is to know and better understand (but still to a limited degree, I am sure) how present and involved God is in the continuing protection and operation of Skycroft. God's hand is constantly at work. Why did Skycroft begin? Why does this quiet retreat center continue in the midst of a fast-paced, media-saturated and morally corrupt world? In (former director) Larry Nelson's words, which you will read in this magazine, "plain and simple — God's Divine Providence."
There is not a weekend that goes by that God's Word is not preached on this mountaintop and the gospel is proclaimed.
No one will ever know this side of heaven, the extent of His work that has taken place in the hearts and lives of individuals while at Skycroft.
Every week of camp, every weekend of retreats, you catch a glimpse or hear a story of how God saved, restored, challenged, encouraged and strengthened an individual, a family or a church body.
I hope for 50 more years (plus) of ministry on the mountaintop!
​
[