Reopening Churches: BCM/D Town Hall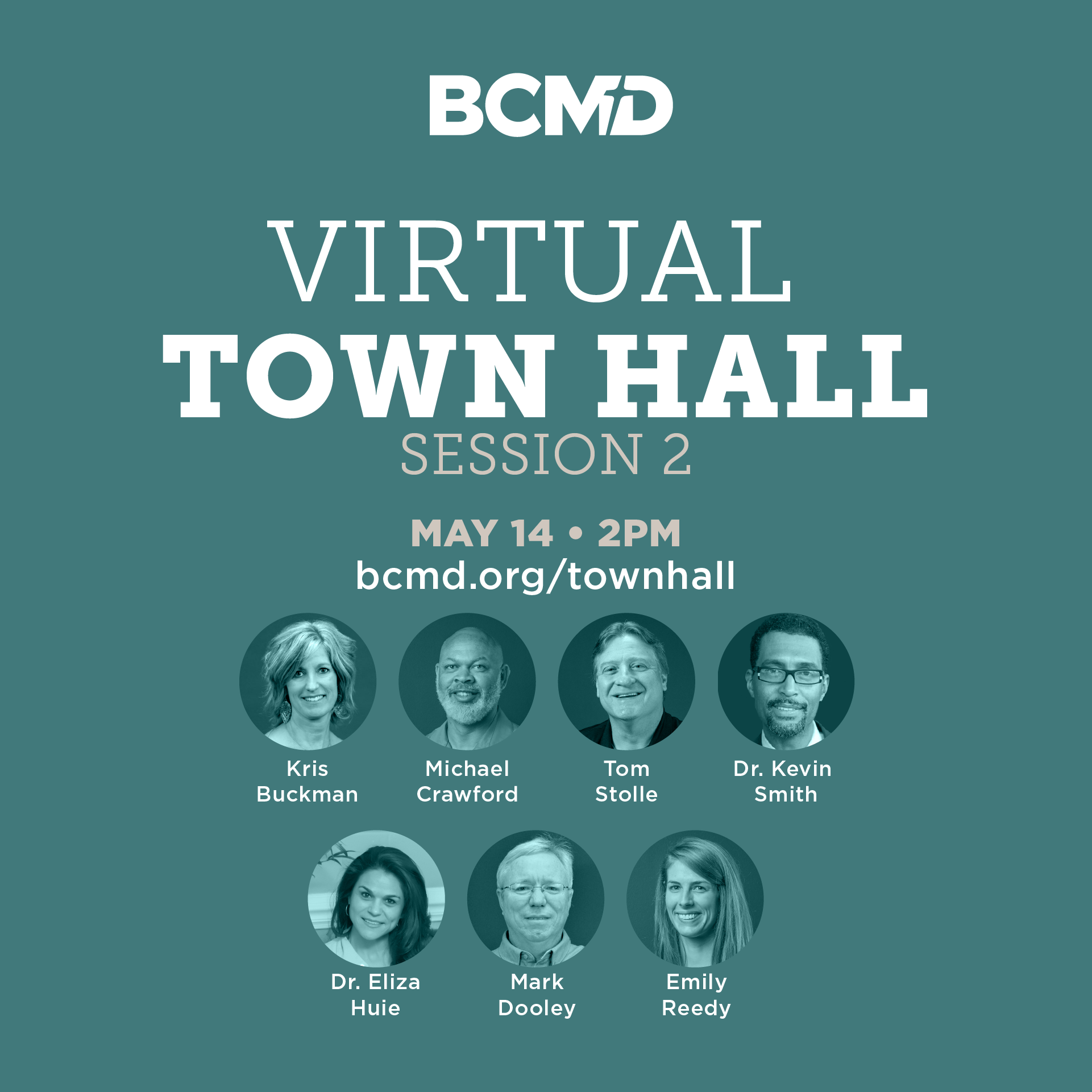 As COVID-19 restrictions eventually lift, church leaders are considering potential changes, challenges, and opportunities.
Following the popular first COVID-19 Virtual Town Hall, the Baptist Convention of Maryland/Delaware (BCM/D) wants to assist churches, providing up-to-date information, resources, and feedback and ideas from churches throughout the convention and region as they consider re-engagement. The convention will host a second town hall on May 14 at 2 p.m.
Event speakers will include multiple BCM/D representatives, including Executive Director Dr. Kevin Smith, Associate Executive Director Tom Stolle, State Director of Missions Michael Crawford, Children's Ministry and VBS Consultant Kris Buckman, and State Director of Evangelism Mark Dooley. In addition, Skycroft Conference Center Director Emily Reedy and Dr. Eliza Huie, a biblical counselor, speaker, and author, will contribute.
The town hall will focus on logistical elements related to reopening, as well as relational considerations.  It will also include a Q&A segment (as time allows) and a time of corporate prayer.
Register online. Participants will receive a Zoom invitation following registration. Space is limited to 100 registrants.