Register for Online Teaching Roundtables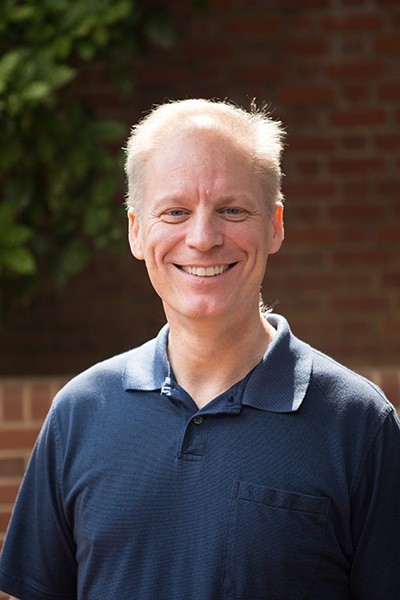 By Sharon Mager
COLUMBIA, Md. — Registration is open for the Baptist Convention of Maryland/Delaware's (BCM/D) Teaching Roundtable offered online on August 27 and 29. Guest lecturer Ken Keathley serves as a professor of theology and director of the L. Russ Bush Center for Faith and Culture at Southeastern Baptist Theological Seminary in Wake Forest, North Carolina. Keathley will share about "Theology in seminal form in Genesis," on August 27, and "Messianic Expectation in the Old Testament" on August 29.
BCM/D Executive Director Kevin Smith said the Roundtables are a result of his discussion with leaders who are seeking more understanding in teaching and preaching and various approaches to sermon and lesson preparation. They provide an opportunity for preachers and teachers to gather together and seek to be faithful teachers and proclaimers of the Word of God. Prior to COVID-19 restrictions, the Roundtables, offered in various locations throughout Maryland and Delaware, included a time of fellowship during a shared meal, followed by the teaching.  Due to COVID-19 restrictions, the teaching will be provided in a panel-style discussion via Zoom. Those registered will receive a link to access the training and Q&A two weeks prior to the event.
Past Roundtables have included seminary professors sharing in-depth teaching covering a variety of material and emphasizing the preaching and teaching of the whole word of God. Topics have included preaching Christ in the Old Testament, preaching the Bible's wisdom literature, and teaching the Jewish holidays.
Referring to 2 Timothy 3:16-17, Smith emphasized at a recent Roundtable that, "All Scripture is inspired by God and is profitable for teaching, for rebuking, for correcting, for training in righteousness, so that the man of God may be complete, equipped for every good work."
Smith shared a passage that he said has stuck with him since college. "Paul, leading the Ephesian elders, says, 'For I have not shunned to declare to you the whole counsel of God.'" (Acts 20:27).
Preaching Roundtables are free of charge and are one of the many opportunities provided by your generous giving to the Cooperative Program. See the BCM/D events page to register and for more information.
Scripture quotations are from the New King James Version.