Planters Reflect on Clint Clifton's Impact in Maryland/Delaware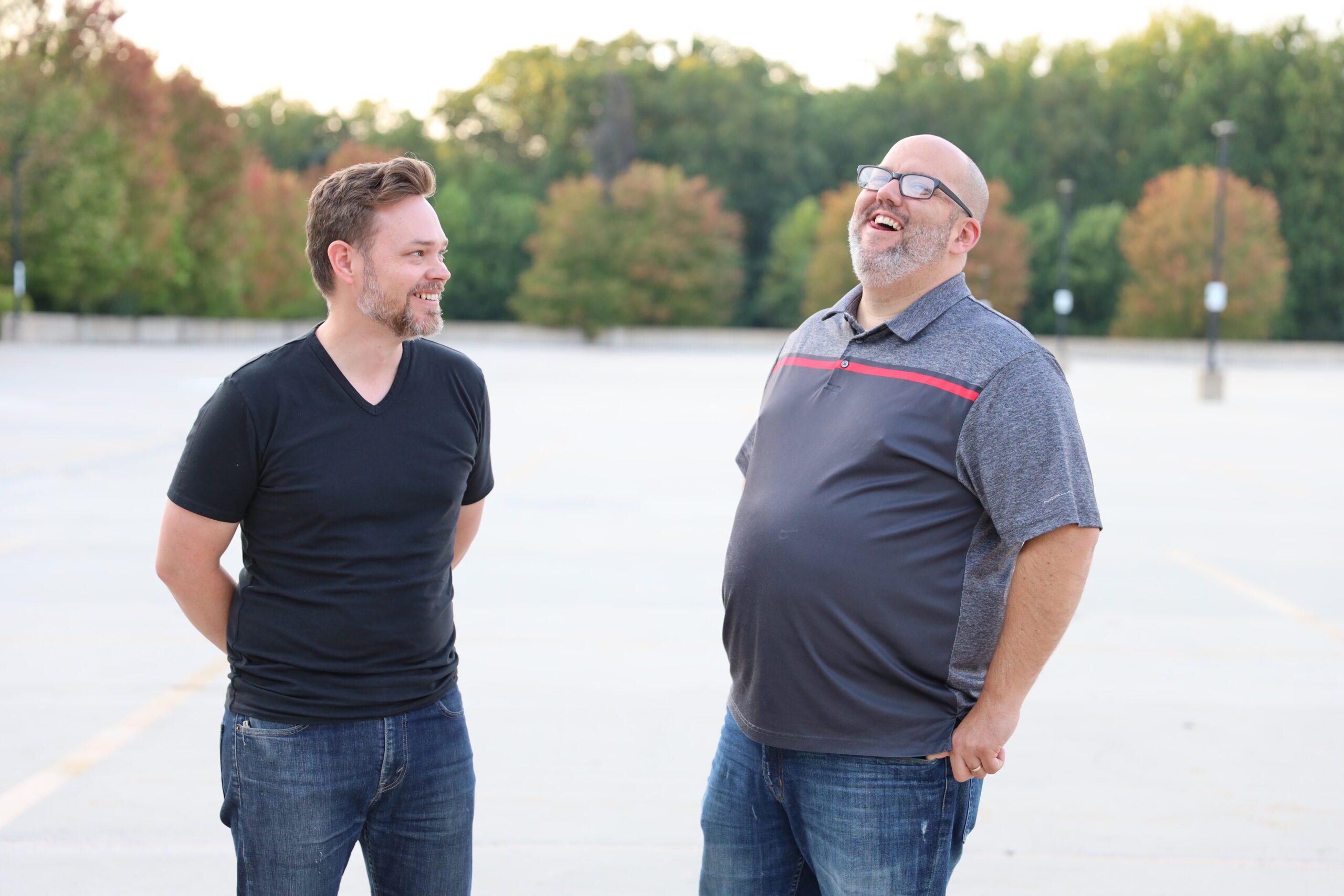 Editor's Note: On January 13, Baptist Press reported that North American Mission Board (NAMB) President Kevin Ezell announced the tragic death of NAMB staffer Clint Clifton who died in a plane crash in Dawson County, Ga., on January 12. Clifton had a major impact on church planting and on church planters and their families in Maryland/Delaware, Washington D.C., and beyond. A memorial service is planned for 11 a.m. on January 21 at Pillar Church Dumfries. 
Joel Kurz, the pastor of The Garden Church in Baltimore, shares this tribute to Pastor Clifton.
Pastor Jamie Caldwell of South Shore Church and Baptist Convention of Maryland/Delaware church planting team leader texted a group of pastors: "Our brother and friend, Clint Clifton, died in a plane crash on his way back home from Atlanta." That Friday evening, January 13, I was idling at a red light when I received the message. I had to pull over. Re-reading his words in disbelief, I was stunned. How can a man with such Gospel fervor and church planting-tenacity be gone?
Clint was 43 years old and filled with energy and vision. His plane crashed the evening of Thursday, January 12, and was discovered that Friday morning. I remember the day I first met Clint at a pastors' meeting in Washington, DC. I was struck by his personal warmth and incredible passion for church planting. He was a humble leader with courageous drive. Personally, over the years, Clint helped shape our own church planting strategy through ONE HOPE at The Garden Church, shared tips, imparted wisdom, and encouraged our team and church members in diverse ways. His impact on thousands of church planters and pastors is impossible to measure.
Jamie, who serves as Send City Missionary for Baltimore and is a church planting leader for the Baptist Convention of Maryland/Delaware, said, "It's hard to sum up Clint's impact on my life. He was exemplary in so many ways. He was in love with Jesus and the Gospel. He was passionate about raising up pastors and planting churches. He was an unflinchingly honest and gracious friend. He was also a great dad who helped me to be a better dad. I will miss Clint, but I will also strive to honor his legacy and do the work of the kingdom."
As Josh Turansky, pastor of Haven City Church in Baltimore City, summed up Clint's impact in our region, he said, "Clint had a formative role in shaping planting strategy in Maryland and Delaware. Sometimes that was an official role with NAMB, and other times, it was an unofficial role as a local Yoda. He was a living intersection between potential planters and their future. Many planters encountered him. He would call the kettle black and somehow walk away beloved by those he discouraged from planting." Clint and Josh had together launched a podcast called The Church Planting Podcast, which produced 196 episodes with over 5000 monthly listeners.
Clint was born in Palatka, Florida, raised in a non-Christian family, and he became a Christian after a Southern Baptist neighbor shared the gospel with his parents. He eventually studied at the Baptist College of Florida and Liberty University. At 26 years old, Clint planted his first church, which would go on to plant more churches. Through Pillar Church of Dumfries, Clint would launch the Praetorian Project, an initiative to plant churches in military communities around the world. According to Praetorian Project, "four out of six member churches have planted at least one other church."
Outside of his own pastoral ministry at Pillar Church, Clint's impact is widespread. He served as the Senior Director of Resource and Research Strategy at the North American Mission Board (NAMB). Through NAMB, Clint had served as Send City Missionary in Washington DC and Baltimore. He discovered, developed, and deployed church planters in Maryland, Delaware, Virginia, and Washington, DC. Additionally, Clint served as the director of New City Church Planting, initially launched in partnership with McLean Bible Church. New City grew into an independent church planting organization impacting the Northeast, South, and Midwest regions. Clint led in the creation of the Iceland Project, which encourages church planting in Iceland. He has also written several helpful books and articles on church planting.
Former Baptist Convention of Maryland/Delaware (BCM/D) Executive Director, Kevin Smith, testifies to Clint's impact on the BCM/D region in this way: "Peter 1 exhorts the saints towards effectiveness and fruitfulness — Clint Clifton was that! In a short life, his fruit was a hundredfold. To God be the glory." BCM/D Executive Director, Mike Crawford, explained, "Clint Clifton was a strategic church planting catalyst and a kind and loving friend to many, particularly for the BCM/D. His departure leaves a hole we cannot fill but a legacy we can continue." 
BCM/D Church Services Consultant Dan Hyun, who served in Clint's former role as Send Missionary in Baltimore, remembers Clint not only for his public ministry but for his private ministry at home. He said, "As much as he did tremendous ministry, what I most appreciate about Clint was his love for his family. Even in the last conversations I remember with him, I was struck by how we didn't really talk too much about church planting but most of the time was spent on our families. Especially as we were both at the time focusing on trying to get healthier, it was clear that family was the primary motivation for him."
In July of 2021, offering advice to church planters through his podcast, Clint spoke of the urgency fueling his life: "Every day I feel like, 'Oh man, this is a vapor; it's going to stop.' You know, like the wind is going to stop blowing at some point." While a church planting giant, Clint's awareness of his own brevity was the drive and urgency behind his work. His life was indeed a vapor, yet he lived for the glory of God. His earthly race is finished, and he finished well. 
Clint leaves behind his wife, Jennifer, and five children. In his memory, Pillar Church has launched the Clint Clifton Global Church Planting Fund.
Looking forward to the day we shall meet again, Colby Garman wrote the following words. Colby, Clint's co-pastor and co-laborer at Pillar Church, wrote this the first morning after hearing of Clint's passing. Colby explains, "These words capture the heart of my mission to fulfill our calling with joy until we see the glory of God revealed in the seeds we have planted."
For A Glory Yet Unknown
Written at the passing of Clint Clifton
By Colby Garman
For a glory yet unknown 
We wait with wondering eyes
When the questions seem so great 
Underneath the quiet skies
We believe what you have said
And the promises you have shown
But still for now we wait
For a glory yet unknown
For a glory yet unknown
We wait with wounded hearts 
Knowing every step we take
Bears a reminder of the scars
Come weep with us again
And let us touch the scars you own
Draw near now as we wait
For a glory yet unknown
For a glory yet unknown 
We will run the race ahead
We'll trade the prize of present rest
To see what greets us at the end
Seeing Christ upon the cross
And with the Spirit's strength our own
We will labor as we wait
For a glory yet unknown
For a glory yet unknown 
We await the final day
When our faith will be made sight
With the darkness pulled away
We will join the cheering crowd
To praise the lamb upon the throne
We'll be satisfied at last
With a glory yet unknown

Joel Kurz is the founder and pastor of The Garden Church in Baltimore.
Feature photo: Haven City Church Pastor Josh Turansky with Clint Clifton. (provided by Josh Turansky)