Options and Alternatives for VBS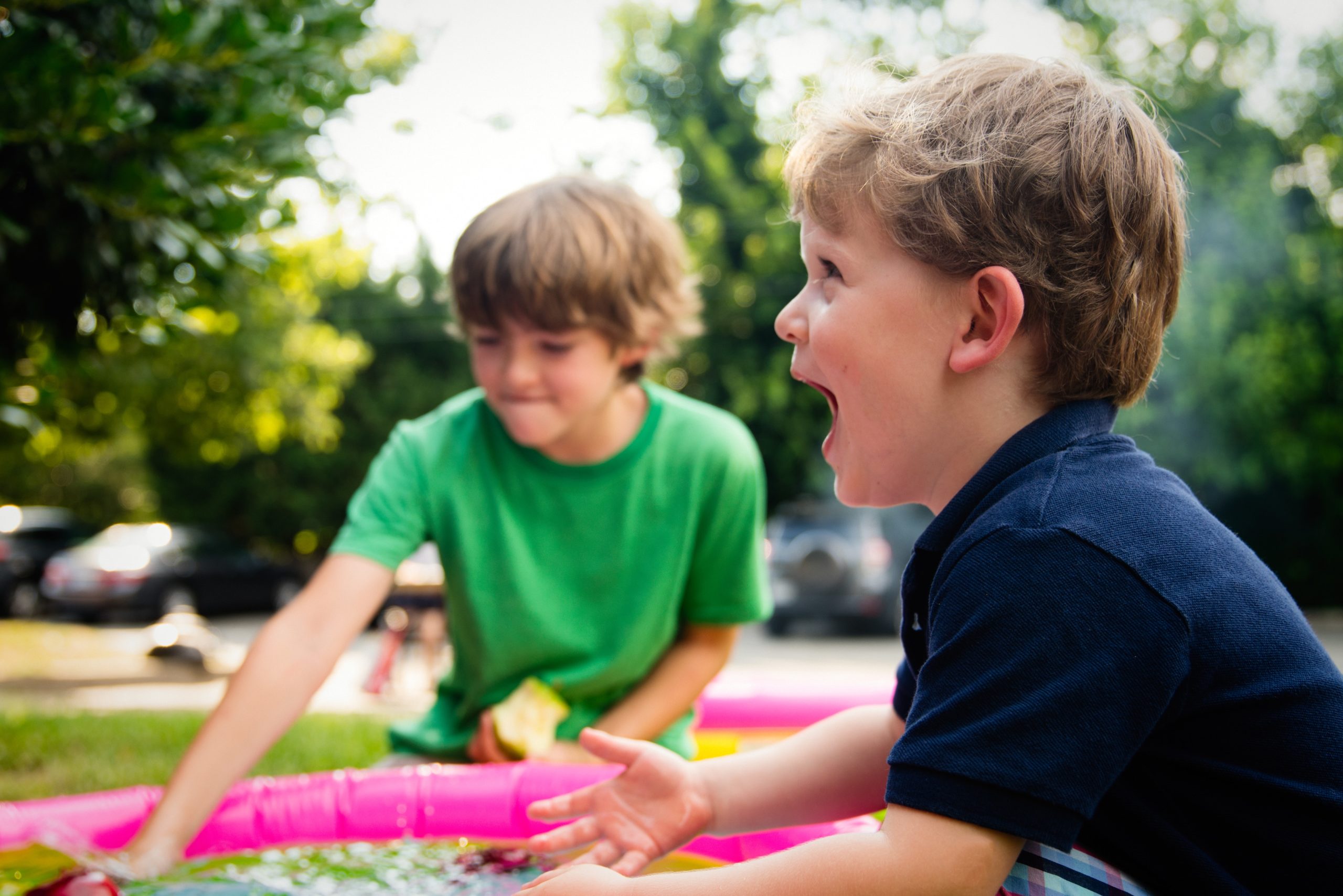 By Sharon Mager
For many churches, Vacation Bible School (VBS) is the most successful evangelistic tool for reaching families. In the midst of COVID-19, or in the quarantine transition process, should churches still do VBS, and if so, how?
Kris Buckman, Baptist Convention of Maryland/Delaware (BCM/D) children's ministry and VBS consultant, with guest Melita Thomas, a LifeWay VBS specialist, answered many of these questions during a BCM/D-sponsored VBS forum on Zoom on April 21.
Is VBS necessary?
It is absolutely necessary, said Thomas. Some may think VBS is, "just another program," so why would we try to go to all this trouble to be sure it happens?
Thomas emphasized, "We've got to remind people of the importance of reaching the community with the Gospel, and that requires some desperate measures at times. This is not something we want to push off." She added that this is especially important when things have started to fail — like sending kids to school and going to work each day. "People are looking for hope and security and we have the answer," she said.
With uncertainty regarding the gradual lifting of COVID-19 restrictions, Thomas and Buckman suggested some VBS alternatives including using a neighborhood Bible club format, alternative schedules, or a virtual VBS.
Alternative schedules
 Who says VBS has to be a week in the summer? Even before the pandemic, churches were experimenting with times, days, and locations. Perhaps this is a perfect time to see what works for your church.
Thomas suggested considering offering VBS in a variety of formats and schedules, including:
A one-day event
Back-to-School bash
Winter break
Weekend event
Sunday mornings or evenings or on Wednesdays
An after-school club at a school or park
"These are great alternatives," Thomas said.
She also discussed an alternate rotation schedule to control numbers. "We have to get creative to stay below the recommendations," she said.
That may mean having time for preschoolers, followed by first and second graders, third graders, and so on — with plenty of time between each session to clean and sanitize.
"It's more work, but teachers get really really good at doing VBS," she said with a smile. "They're not just getting one shot at it — they're rotating through."
 Taking it to the streets
 Buckman and Thomas both favor the neighborhood Bible club format. It's easy, there is no need to change VBS material, and it can easily fall within the 10-person limitation (if that remains the mandate).
"This is an exciting opportunity – instead of one week of opening our doors and saying, 'come to us,' we're blowing this out of the water and saying, 'we're coming to you!' We're getting outside the walls of our church and figuring out where the needs are and how we can canvass the entire community," said Thomas. "Instead of just one VBS. we may have churches that do five, ten, twenty or even more."
Thomas said this strategy can also be an opportunity to ask key leaders who already enlisted to serve as hosts.
"That doesn't mean they have to open their homes to complete strangers and children jumping on their sofa or swinging on light fixtures. It means being a contact person for their neighborhood," Thomas said.
Hosts may know many of their neighbors and which houses have kids living in them, Thomas said. They can offer the front, back or side of their yards, their cul de sac, or a community clubhouse. "It doesn't mean they have to do everything. It is still an opportunity for others to participate and help facilitate music, Bible study, music, and snacks," Thomas said.
Buckman said there are many advantages to the neighborhood VBS, including safety in the small numbers and keeping the church clean. The neighborhood clubs would be simpler, and paired down, she added.
Buckman said the disadvantage is the unpredictability of weather, so it's important to find meeting locations with possible shelter areas — such as garages or carports.
"This is really one of the easiest for follow-up," Thomas said, referring to the neighborhood format. "By and large, you know where people live and that you're going to see them again. There's a continued opportunity for interaction that allows you to continue a relationship with the families in order to enfold them in the life of the church and to reach them with the Gospel. You are building touchpoints where they continue to see you." Thomas said teachers can also invite students and their families to future events such as Back-to-School parties or Christmas activities. Leaders have the opportunities to be a primary contact for families, build a positive impression for the church, and share the love of Jesus.  "You get to be the one to continue to live that out in front of them every day," Thomas said.
Virtual VBS
A third option is a virtual VBS. With the use of a platform like Zoom, this would allow families to join together to watch the worship rally, hear the story, and do crafts and games at home.
While it empowers families, it also relies heavily on parental involvement. Crafts would need to be simple. These would most likely need to be scheduled for the evenings since most parents working from home would need their computers during the day.
Buckman suggests making "Virtual VBS Family Kits." She suggested a pizza box, decorated with the family's name, for each family. Parents could register for the kits, providing answers to questions such as their favorite snacks or candies to help leaders to personalize the items in the kits. The kits would also include a welcome letter, instructions, and a packet for each day containing all supplies needed and instructions, along with craft materials, name tags, t-shirts, activity packs and a music CD. For families with preschoolers, the kits could include bubbles and sidewalk chalk. VBS leaders could set up a pick-up date at their church or deliver the kits.
Ongoing virtual VBS and Kids Ministry training
Buckman asked attendees if they would be interested in having meetings every other week meetings and almost all answered in the affirmative.
If you are interested in being part of these Zoom meetings, email Kris Buckman with your contact information. Buckman is also available for questions and comments regarding children's ministry and VBS.
Resources
Below are some links with great information and resources.