Letters from Camp: Jackson McKay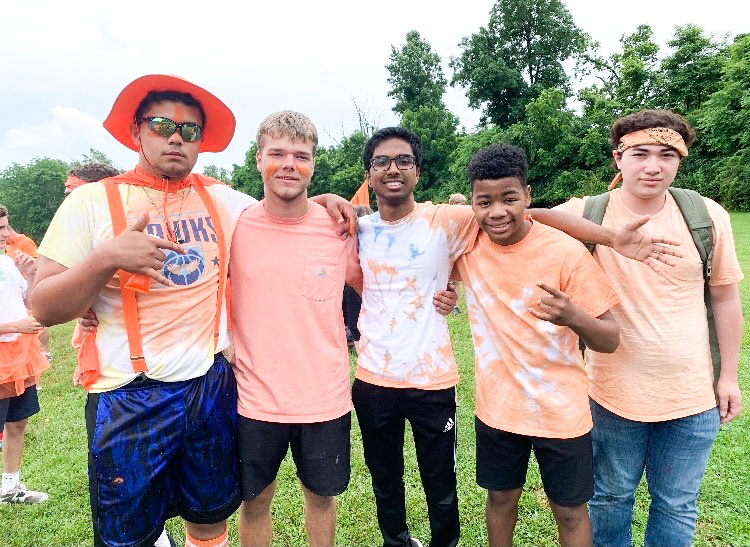 Time at Skycroft is like a perfect storm to hear God's voice. All the distractions from home are non-existent — no worries of work, school, sports, or any noise related to our day-to-day lives. Without these distractions, your focus is on you and your relationship with God. No matter where my relationship with God is before I get there, it gets a reboot and is recharged by the end of camp. 
Camp also gives me hope as I enjoy fellowship with other believers through Bible study, worship, meals, games, and helping each other grow in Christ. 
I especially enjoy the morning celebrations. We always have a hyped-up worship session, and every year the band plays "Glorious Day." Some of my favorite times through the years have been jumping with the crowd during this song. We put our arms around each other and shout, "When You called my name, AND I RAN OUT OF THAT GRAVE!" 
At Skycroft, the staff members put a lot of effort into "Color Games." They split the camp up into different colors, and throughout the week, you work together with your team to gain the most points. In my last year of camp, we were neck-and-neck with the blue team the whole week. We worked hard each day for our teams. On the final day, we just barely won, and the victory was sweet! We showed our spirit for our teams as we dressed up in crazy outfits in our color and lost our voices shouting chants for our team. 
There is an almost unlimited number of fun activities. One of my favorites is the high ropes swing. The staff strap you in a harness and pull you up 80 feet or so in the air. Then you pull the release, and you swing all the way down. I'd go back just for the swing if I could! It always gives me an insane rush. 
Jackson McKay attends Bethany Church in Ellicott City.
Cover photo: Jackson McKay spends time with friends at Skycroft (photo submitted).