Glenn Swanson to be Nominated BCM/D President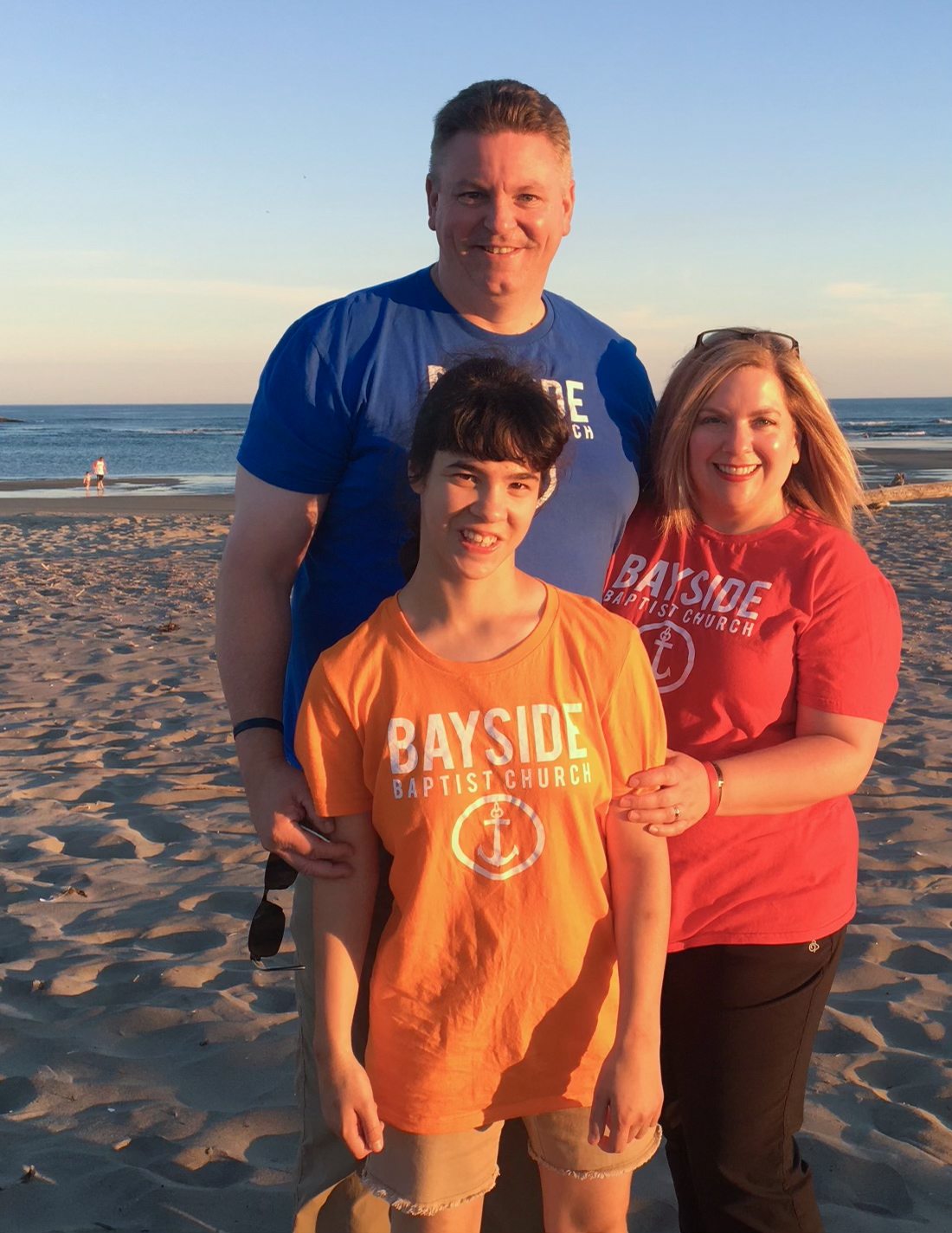 COLUMBIA, Md. — Glenn Swanson, Senior Pastor of Bayside Baptist Church (BBC) in Chesapeake Beach, will be nominated for president of the Baptist Convention of Maryland/Delaware (BCM/D) at the BCM/D's annual meeting at First Baptist Church, Laurel, on Nov. 15, 2021.
Rick Hancock, the senior Pastor at Emmanuel Baptist Church, Huntingtown, will nominate Swanson, who has served at BBC for 13 years.
Hancock said, "My friend and brother in Christ, Swanson is a faithful husband, compassionate family man, godly pastor, and a strong supporter of the local association, state convention, and the Southern Baptist Convention (SBC). He is often called upon to lead in community events and has earned the respect of civil leaders throughout Calvert County. He has been actively engaged in the ministry of the BCM/D through his role as first vice president, where he served with distinction and grace. He is more than gifted and ready to serve in this most strategic role at a critical time in the life of our convention.
"I have known Pastor Glenn for nearly 15 years, and I have the joy of serving in the same region of southern Maryland. This is what I know about my friend and brother — he has the heart and mind of Jesus. His character is shaped daily by his walk with the Lord and time in the Word of God. The attributes of Christ-likeness are undeniably evident through his service, leadership, and passion for those not yet in Christ. He has shown the courage, humility, perseverance, resilience, adaptability, discipline, authenticity, and empathy of a faithful leader. He is a man of integrity and has the grit needed to lead the BCM/D well."
Hancock said, "If I knew of a more gifted and qualified man to serve as president of the BCM/D, I would nominate him gladly. With full confidence and assurance, I will respectfully nominate Swanson. There is none better!"
Since arriving at BBC 13 years ago, Swanson has led the church in their giving and support for the Cooperative Program through the BCM/D, the Potomac Baptist Association, and the SBC. In addition to his home state of Maryland, Swanson has led mission trips to California, Florida, Kentucky, Maine, New Mexico, North Carolina, Ohio, Tennessee, Virginia, and West Virginia. Bayside currently supports two church plants, Pastor Charlie Brown and East Baltimore Graffiti Church in Baltimore and Pastor Joel Littlefield and New City Church in Bath, Maine. Bayside is also involved with international missions in Guatemala and the Hope of Life Ministry. Swanson desires to live, lead, and serve from Jesus' command in Matthew 28:18-20 and Acts 1:8.
Glenn Swanson was born in Washington, D.C., and grew up in Upper Marlboro, Maryland. He accepted Jesus Christ as his Lord and Savior at the age of seven and then accepted the call to ministry at 17. His parents, Roger (deceased) and Tillie Swanson, were instrumental in leading him to Christ. He and his wife, Sherri, married in 1987. They are the proud parents of three children, Matthew (married to Emily); Luke (married to Natassia); and Anna, who was adopted from Ekaterinburg, Russia, as a baby. They also had a son, Timothy, who passed away as an infant. Glenn and Sherri are also the proud grandparents of Jayne Michelle Swanson.
Before coming to BBC, Glenn served as a bi-vocational youth minister at the First Baptist Church of Upper Marlboro for over 24 years. He has also had careers in accounting, management, and law enforcement. He holds an associate degree in business management from Prince George's Community College, a bachelor's degree in accounting from Bowie State University, and a master of theology from Liberty University.
Glenn has a passion for evangelism and for sharing the good news of Jesus Christ with others. He led BBC in their "Love God – Love People" campaign for the past several years, based on Mark 12:30-31: "Love the Lord your God with all your heart and with all your soul and with all your mind and with all your strength … love your neighbor as yourself."
Located on the western shore of the Chesapeake Bay, BBC has an active outdoor summer ministry emphasis. This has included boardwalk Bible studies on Sunday mornings, community block parties, and church appreciation events for local businesses, firefighters, first responders, and police officers. BBC also has a weekly food bank ministry that helps feed those in need throughout the community.
Swanson has also been a leader in his community in promoting the gospel of Jesus Christ and BBC in public forums. He has been invited to speak and pray at local town council and county commissioner meetings, veterans' groups, and other forums. Swanson has promoted racial reconciliation through his preaching and teaching and received the National Congress of Black Women's Community Service Award. He serves on the board of directors for the SSG Christopher W. Swanson Foundation, established for his nephew, Chris, who was killed in action in 2006 while serving on his third tour of duty in Iraq. The foundation and BBC minister to wounded warriors and those going through spiritual and physical battles.
Swanson has served as first vice president of the BCM/D for the past three years. Prior to that, he served on the BCM/D General Mission Board (GMB) and as vice president and officer of the GMB Administrative Committee. He and Sherri spoke at and participated in past BCM/D March for Life events in Annapolis. The Swansons have shared their passion for adoption, foster care, and life in various venues. They adopted Anna in 1998. She is now 23, a lovely young woman with special needs. The Swansons are leading BBC in their James ONE-27 Orphan and Foster Care ministry, which has expanded to include special needs and human trafficking awareness.
If approved as president by the messengers of the 2021 BCM/D convention, Swanson will work alongside the churches of BCM/D and the BCM/D staff to promote the gospel of Jesus Christ, the Great Commission, church planting, cooperation, and unity throughout our states and throughout our world. One of Glenn's life mottos, DIGG — "Does It Glorify God" — is founded in 1 Corinthians 10:31, "So whether you eat or drink or whatever you do, do it all for the glory of God."
Other BCM/D officer nominations to date are:
BaptistLIFE will report on additional nominees as names become available.
Scripture quotations are taken from the New International Version.
Cover photo: Glenn Swanson with his wife, Sherri, and their daughter Anna. (Photo submitted)
Sharon Mager serves as a BCM/D communications specialist and BaptistLIFE church correspondent.