FBCT Pastor David Burt Retires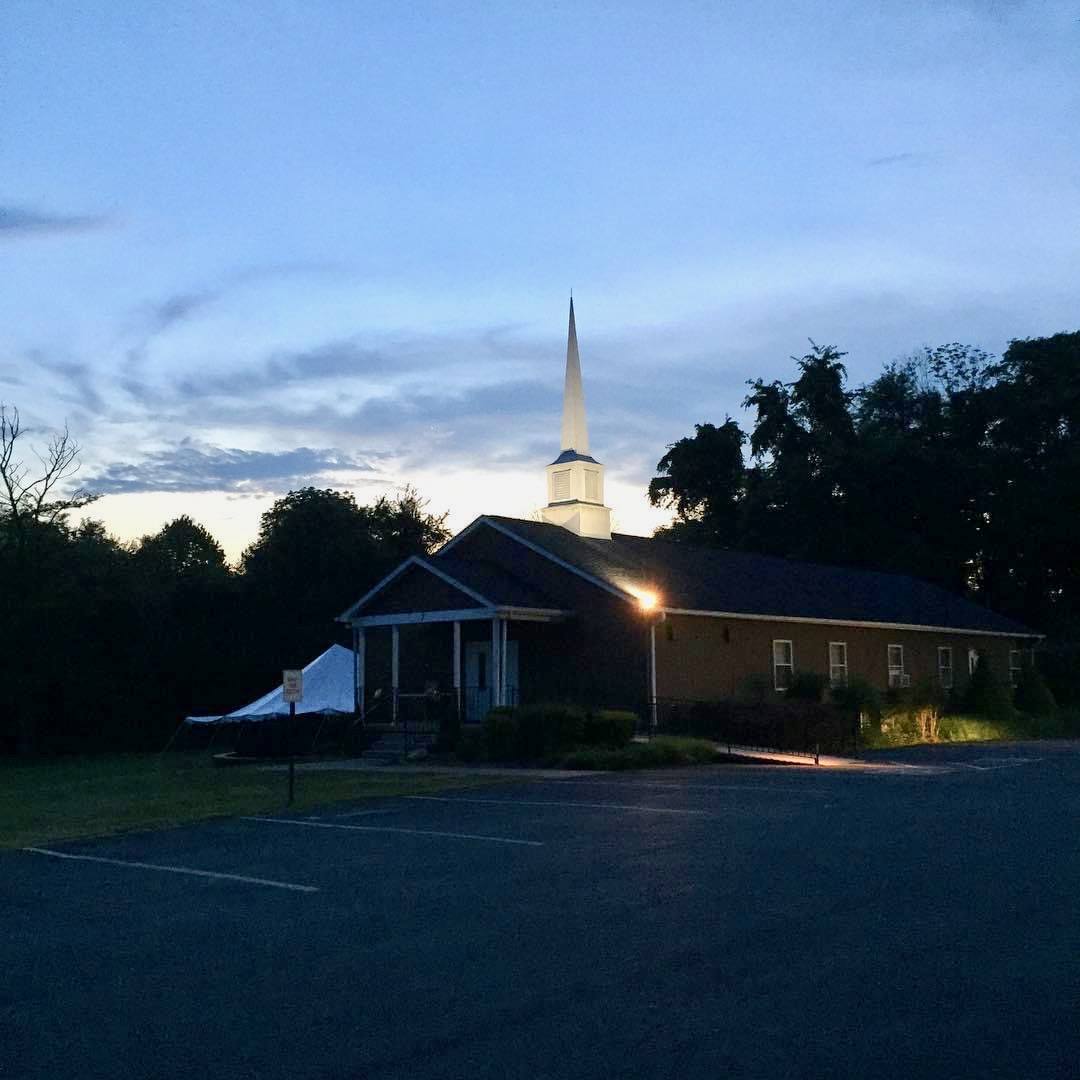 By Sharon Mager
THURMONT, Md. – David Burt stepped down from his role as "co-bivocational" pastor of First Baptist Church of Thurmont (FBCT), in Maryland, on July 26. He is transitioning to "semi-retirement." The church sent David and his wife, Tunnea, off with a farewell picnic.
"I call it 'semi' because when you're called into ministry, you just can't quit," Burt said in his final message to the FBCT congregation. He and Tunnea are moving to their home in Arkansas, where David will be available to serve as an interim pastor or provide pulpit supply as needed.
"We have lived here for 30 years and have built many friendships through working in and with churches, associations, and the state convention," he said. David and Tunnea will be two hours closer to their grandchildren and closer to David's brothers. His younger brother serves as a director of missions for the Red River Baptist Association in Arkansas. His older brother will be moving to the Memphis area.
Born in Corning, New York, as the son of a glassblower, David met Tunnea at college in Kentucky. They married and moved to Texas, where David attended Southwestern Baptist Theological Seminary before ministering in Georgia. After that, they served in Arkansas and then Boston before accepting the call to Maryland.
"God called me into ministry as a junior in high school," he said. "I was praying and asking the Lord what He wanted me to do. I had other dreams … but the Lord started calling me to ministry."
David served as the director of missions for the Blue Ridge Baptist Association from January 1998 to August 2007. He transitioned to LifeWay as a church partner for the Mid-Atlantic region, serving Maryland, Delaware, Virginia, West Virginia, and Pennsylvania before the organization terminated his position.
Co-Bivocational Ministry
He began ministering as an interim at FBCT before stepping into the permanent position in 2015, sharing the role with current pastor Jay Beard.
David shares about the unique ministry model.
"I always said no to serving as a pastor when I served as interim," David said, but as he helped the FBCT committee choose a candidate, David felt God's call to pastor the church. "Tunnea and I were praying. I remember driving to a revival in April 2015, and I started having an argument with God." David told God, "It's not right. I don't have time."
"[God] agreed with me," David chuckled. "You are right, you can't do it on your own. But two of you can," God revealed to him.
"I had never heard of a model like that – 'co-bivocational' pastor. But the Lord put that on my mind. The search team met again, narrowing down resumes. That day, the Lord began actively bringing Jay [Beard's] name to my mind," said.
FBCT's leadership did not know what David was thinking. "I thought, when we meet, if the Lord wants me to serve, someone else needs to ask me," he remembered. "We were around the table … all of a sudden, one of the members leaned over and said, 'We don't see your resume there.'"
"I told them, 'You are right, but I have to share something with you.' At that time, I had the clarity of what God wanted to do. The committee said, 'Have you talked to Jay?'" David told them he did not want to proceed unless the committee and the Lord gave him the direction. They prayed and David called Jay.
Beard was an associate pastor overseeing group ministry at Summit Trace Church in Frederick and he works as a provider service advocate at United Health Care. Still, he had felt God calling him to pastoral ministry. After praying, he agreed to the new, unique arrangement.
"We worked well together," Beard said. "Before we started, we spent a lot of time talking about the philosophy of ministry and thought, yeah, this could be a good fit."
Beard said the two men didn't butt heads. They stayed on the same page, he said, adding that an essential factor for the success was open communication. "If someone brought something to me, and I made a decision or had an important conversation, I would bring David up to speed, and he did that with me," Beard said.
"We were both bi-vocational and were both busy, but we scheduled time to get together to 'recalibrate,' and discuss things coming up," Beard added.
Beard said they also split teaching and preaching. "David would travel during the week, so I took care of the Wednesday Night Bible Study and he would teach the adult class on Sundays. We split the preaching time. Sometimes he would do a full series, book, or topic, and I would do the same thing, or we would split it. We worked through James and he took some chapters and I took others. We tagged-teamed through Ecclesiastes. It was cool. It was an unusual model, but it worked for us."
Another advantage was that Beard did not have senior pastoral experience and was able to learn and grow while working with David.
"It has been a pleasure to work with him. I learned a lot and grew a lot," Beard said.
Jay and his wife, Carissa, have four children: Julie, a sophomore at Towson State University, 15-year-old Caedmon, 13-year-old Avaril, and 10-year-old Raegan.
In his spare time, Jay enjoys sports and reading in addition to spending time with family.
Reflecting on his years at FBCT, David said God blessed him, Beard, and the church. "It is just unreal to walk alongside a man God has called as pastor, to have the same call as pastor and to have a common vision about church ministry," David said. Looking over his years in Maryland, David said, "I think of the 30 years here as a great journey."