#8: Church Multiplication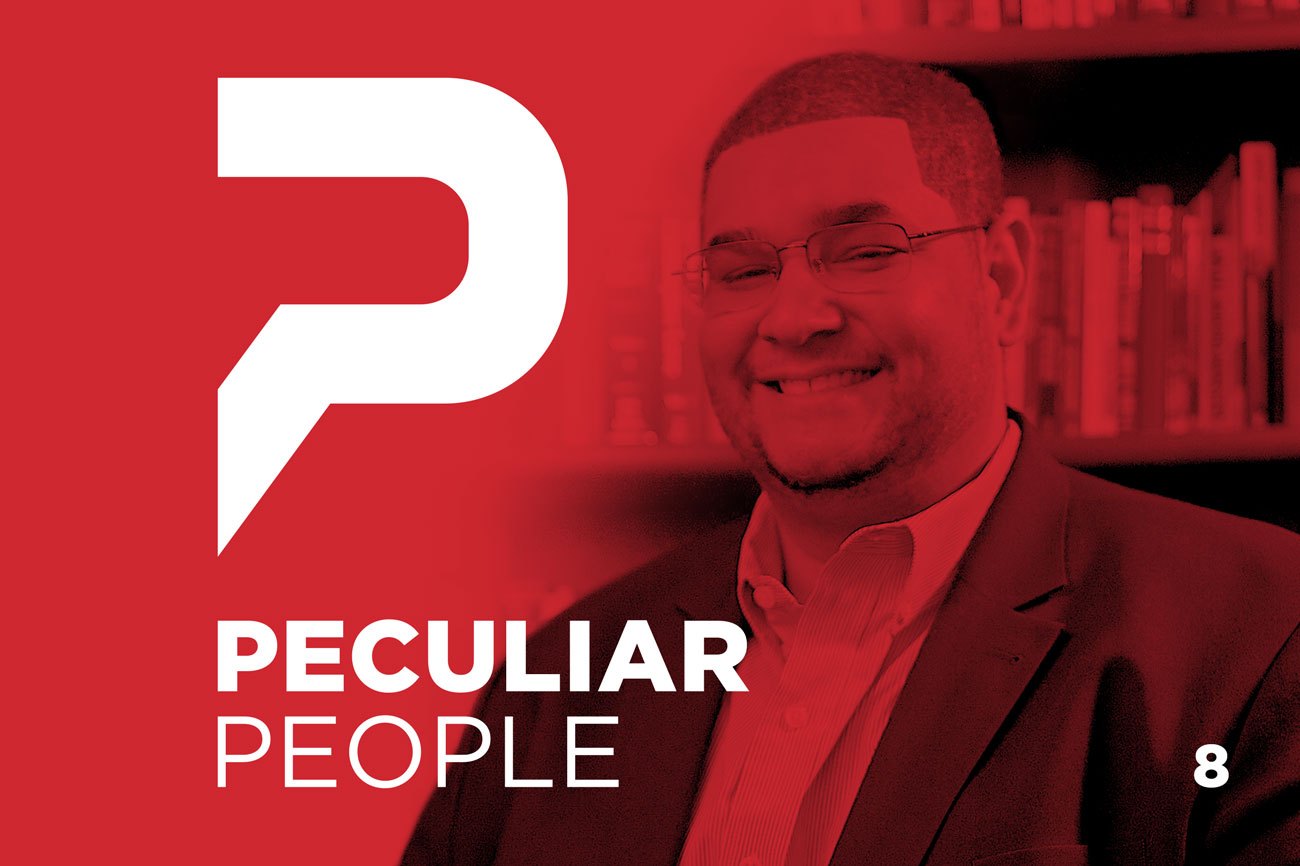 Michael Crawford recently sat down with Pastor Jeremy Dickson of Freedom Church in Baltimore to discuss church planting and multiplication. Take a listen to hear more about how God is moving in Baltimore.
Transcript
Michael Crawford:       
Michael Crawford here, State Director of Missions. We are at the Annual Meeting 2019, November and I'm with…
Pastor Dickson: 
Pastor Jeremy Dickson, campus pastor of Freedom Church in Baltimore, Maryland.
Michael Crawford:     
Cool. Today, we want to talk for a few minutes about the subject of multiplication, but pastor Jeremy, I think you can give us some perspectives because you've actually watched Freedom Church go through the process of discovering a church planter, developing a church planner, deploying a church planter, developing that church planter and supporting that church planter. You've watched resources come and go through the church in the church, people, money. So I think it would be good if we just had a conversation about what that's like from your chair.
Particularly to try to give pastors and people who are thinking about multiplication, some perspectives on that. So first and foremost, let's start with the hard stuff. What have been some of the challenges with being so involved as you are in Freedom Church, knowing all the things and then a church being planted?
Pastor Dickson:
Okay. So the very first thing I will say, the first challenge that comes to mind is the challenge of the anticipation of the church plan. So number one, you have a core group that's meeting and they're expecting a church plant to happen. They're expecting God to move and they're expecting Him to move quickly. We know that God doesn't always move as quickly as we think. He moves in His time, which is always the right time. So keeping people engaged in that core group and also expanding that core group while you're in the process of planning the church, I think is one of the first challenges that come to mind.
The second challenge I think that comes to mind is preparing for the actual plan because oftentimes it's a person who may not be on your staff that you are looking to plant. So when they come on a lot of times, even if they start as a volunteer, there's an expectation that if they're eventually going to lead that plant, there's going to have to be a salary. So, because the new church hasn't been planted yet, you have to make room for your budget, yet in your budget for that planter and whatever other staff and resources you needed. So that can be challenging and especially if you've already established your budget for the year and you decide to plant sometime during that year.
The third thing would be the biggest challenge that I can think of is the people that will be a part of the core group, and that you'll eventually end up sending because one, you as a church, you're thinking about these people who lead ministries, very committed, very involved, give regularly, and you end up sending them. So that has implications for your church. On the flip side, they're beginning to get anxious and nervous about the relationships that they're going to miss. People they're not going to be around and they used to see every Sunday, used to be in a small group with. Used to do Sunday school with, used to do ministry with, and things are going to look different. So it can be challenging to keep them encouraged that they're doing a great thing and that God will greatly reward for all of it.
Michael Crawford:
It seems like one of the messages through those challenges is the continual shepherding and pastoring of not only people but also of your systems and processes.
Pastor Dickson:   
Absolutely. Yeah, absolutely. You definitely are shepherding. You're shepherding because the people have emotions towards it. Some people are thinking through those processes and systems. Some people can sometimes lag behind a little bit, but some people can get out in front of you and want to go really fast. So shepherding them, keeping them at the right pace, shepherding through the emotions, the thoughts, shepherding them through the fear of what could come as a result of church planting. Like I said, the missed relationships or things being different. So there's definitely a huge shepherding aspect where the pastors have to be attentive to the church, but definitely to the core group that's preparing to be sent.
Michael Crawford
Yeah. I'm thinking also too, some of that stuff can get a little sticky because like you said, you have to make room for things, and then there are people who are going. I know in Freedom's case, some people went out for just three months or six months. Then came back and then some people said they weren't going to go and then they ended up going. I mean it's been over a year now and it's not like it's all sewed up and tidy.
Pastor Dickson:
Right, right. Yeah. It's not clean at all the way we would like it to be clean, but I think what we have to do is we have to remain open to God being at work. It's not just God being at work in the sense of a church plant. He's at work in a church plant. You have to be open to God being at work in people's lives. As God calls people or moves them to different places and orchestrates and moves around and equips the church as He sees fit, we as pastors have to, and as a congregation have to remain open to that.
Michael Crawford: 
Yeah. We talked a little bit about the narrative and how the narrative can be viewed as, that it's a bad thing. You lose people and you're losing money and you're losing ministry leaders, and it becomes a negative thing when in fact Jesus told us to do this, it's a positive thing. So what are some positive things that have come even through some of the struggles as a result of all this?
Pastor Dickson: 
Yeah. Well, I think one of the biggest thing that comes is it's a huge win. When you just think about obeying Christ and following Him and our mission to plant churches, it's a huge win for the church. You can tell your church "We've done this." And yes, it was hard, yes it was difficult, but it's done. God has allowed us to see it. So I think that's definitely one of the things that comes to mind.
Michael Crawford:
What would you say to a pastor out there that's listening, going, "I don't know. It just seems… I don't know if we're ready and I don't know this doesn't seem as just, A, B, C, D done." They're anxious. Maybe they're fearful. You've gone through this now and you've experienced some highs and lows, but by God's grace, the church has been planted. What would you say to that pastor?
Pastor Dickson:
Well first and foremost, I have to give the pastoral answer to seek God, right? Praising God first, do all the things you need to do spiritual disciplines. I also think one advantage that we had church planting help. So I think to seek church planting, help and get wisdom and advice from others who've already done it, and allow them to walk through but also to remember that this is about His kingdom, not our kingdom. When we keep the emphasis on His kingdom, if this is something God wants to happen, He's going to resource it. He's going to make sure that it's going to happen. So you don't have to worry about that.
Michael Crawford:
I've seen you walk the church through this, and I've actually seen you do a great job at then saying, "Okay, now the church's planted." Now what for the sending church, because there's a now what, right? Talk to us a little bit about after the church has been planted, you're down the road a little bit. Maybe everything's not tied up but talk to us about what you're thinking about the now what, maybe for Freedom or maybe some perspectives you would have for the pastor on continuing on.
Pastor Dickson:
Sure. So the interesting thing about Freedom is in our church size, which we were pushing up against about 200, we then planted. Then we realized again, a significant amount of committed people went to be a part of the church plant. What we ended up doing was we kept going along in our systems and structures, and our programming and our events as if those people were still with us. So I think one of the biggest things that I would advise for pastors doing this is to really consider recalibrating after the plan. Recalibrating your people, the staff, the teams, recalibration with the events. Maybe you don't need to have as many events as you did when you had 200 or maybe you can't staff for all those events.
Also, you're spending. We had a certain budget when we had almost 200 people and after several of those people went to plant, that significantly impacted giving. You have to recalibrate the budget. If you try to keep going with the same budget, you're either going to push your people really hard in the area given that you're going to have to make some serious spending cuts. So I just think as you go on after the plant and further down the road, you really have to recalibrate to where you are as a church.
Michael Crawford:
I think that's great. One of the things I appreciate about you is when you talk about recalibration, you're not just talking about recalibrating. Okay, we planted, we sent and now we're here and now we need to figure out how to survive. You're pressing into what's next. Talk to us a little bit about what God's laid on your heart and maybe what some pastors need to hear because sometimes they think about, it's almost like a kid. You lose a kid or you send a kid and then that's it. You're not having no more kids, but in Freedom's case and in a lot of churches that multiply, there's a plan to do something else.
Pastor Dickson:
Yeah. So at our church, we desire to be a church that plants churches. So we came through this season of recalibration. We're still in it, but now we are looking to really put a lot of effort towards growth and growing the church again, obviously spiritually, but also numerically. Right? We see that, that's biblical. Right? So we want to see that growth again, because what we want to do is then again, multiply disciples and then maybe three years out, four years out, five years out, whatever God says, we plan to do this all over again. So yes, you want to recalibrate to where you are but especially in our case, we want to see growth. We want to see us come back to that 200 or whatever God blesses us with, and we want to multiply, make disciples who are able to carry a church. We want to do this all over again.
Michael Crawford:
So some people know this, that I have been on staff and been at Freedom Church as the founding planter and served as a pastor. So there's a sense if we're honest, a little bit of cheating going on, right, just cheating.
Pastor Dickson:
Yeah, sure.
Michael Crawford:
How's the BCMD and M? You talked earlier about resources and people who are doing it. How's the BCM/D the Baltimore Baptist Association, which you're actively involved in? Then just, I know you get with other church planters, guys are younger than you. I've seen you talking to them about stuff. Even today at lunch, you're asking questions. How has that helped you as a campus pastor say hey, I'm about recalibrating towards multiplication again. How's that helped you to multiply and those types of things?
Pastor Dickson:
Well number one, with all of those relationships, it just reminds you that the kingdom is bigger than your church. So when you see the North American Mission Board, the Baptist Convention of Maryland/Delaware, the Baptist Association Baltimore and then you have the other conversations with the church planters, you're reminded that God is doing something aside from what you see and what you're a part of. So number one, and it encourages me by letting me know that God's doing bigger things. Also too, it reminds me that there are resources out there for people who want to be involved in church planting. It's not something that you have to do alone. There's something that other like-minded Christians and organizations want to be a part of and are willing to get on the same team in order to see it happen.
Michael Crawford:
Well, we're excited and we're grateful that you're here. I'm sure these words are going to encourage some pastors and some church planters as well, as they consider planting and recalibrating and then going forward to do it again. It's not all Disney, but the narrative is God's. It's His kingdom as you said, and He's going to do the work and He's going to provide, and He's going to build His church. Thanks for joining us today, Jeremy.
Pastor Dickson:
Thank you so much for having me.