#30: Leading Multigenerational Churches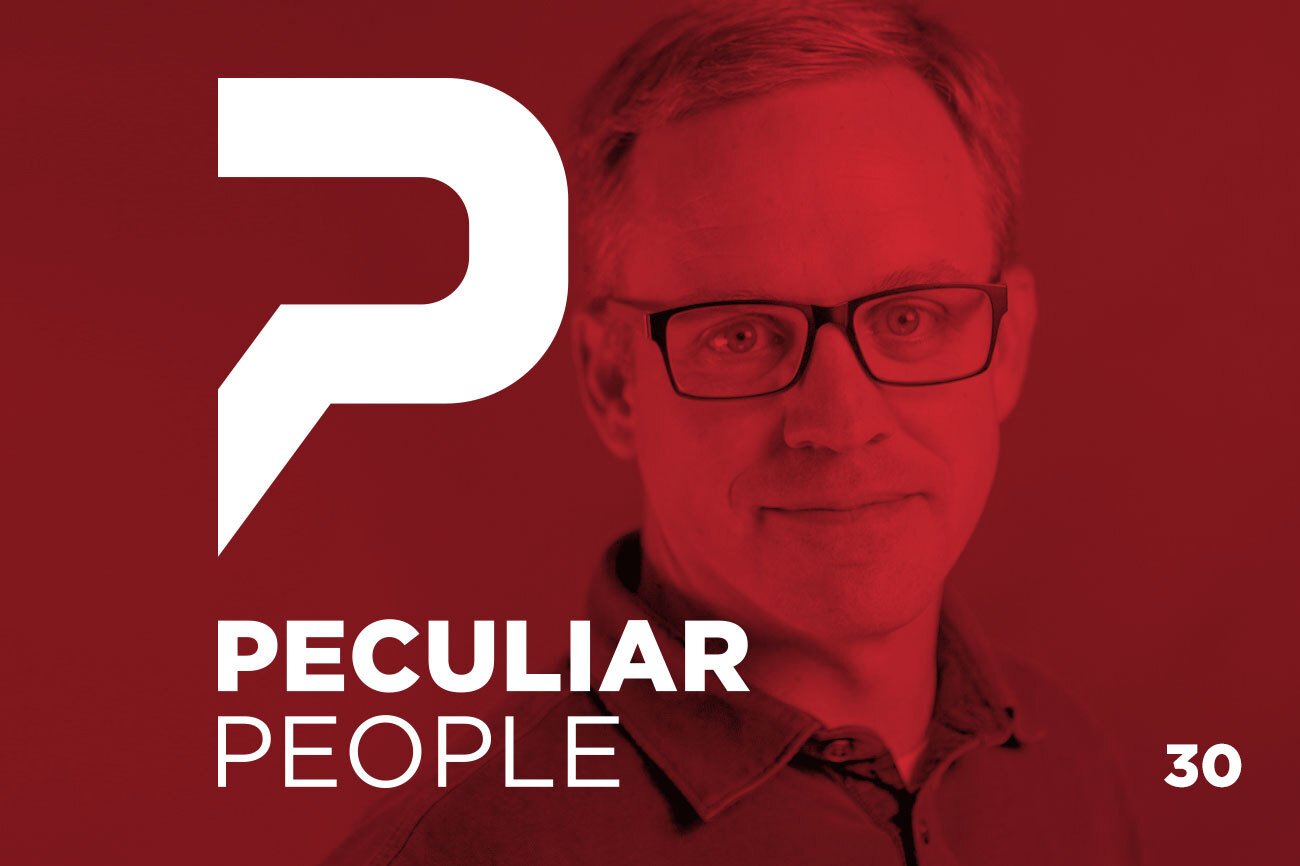 Age diversity can prove to be challenging in ministry contexts. Listen in as Dr. Smith speaks with Dr. Curtis Hill of Ogletown Baptist Church on pastoring people of different ages. Dr. Hill will be joining us for our upcoming Teaching Roundtable in May to talk about effectively leading multigenerational churches.
Transcript
Dr. Smith: Peter said we ought to be peculiar people. When you look around at other Christians, when you look at the Christian in the mirror, do you see anything peculiar about that person that is a witness to the glory of the Lordship of Jesus Christ in their life?
Welcome to Peculiar People, a podcast to strengthen and equip the saints for fruitful ministry.
Dr. Smith: Welcome to Peculiar People Podcast. My name is Kevin Smith, Executive Director of the Baptist Convention of Maryland/Delaware. Peculiar people is a podcast where we seek to examine what it means to be a fruitful follower of the Lord Jesus Christ in the days in which we find ourselves. We anchor ourselves in Peter's exhortation in 1 Peter that we ought to be peculiar people, that show forth the light of the One who has brought us from darkness into the marvelous light, and we seek do that by a series of conversations and introducing Christians to one another and talking about our ideas. I am so honored today to have Pastor Curtis Hill on our podcast. He is the pastor of Ogletown Baptist Church in Newark, DE, and he is a wonderful brother in the Lord. I would say, personally, I came to this convention almost five years ago and he was on the board that called me to this position and subsequently served as president of our General Mission Board and so we are certainly thankful for him. And I came here to MD/DE from teaching full-time on the faculty of the Southern Baptist Theological Seminary and he now serves as a trustee of the Southern Baptist Theological Seminary, so he gives service to Southern Baptists all over the nation and the judiciary responsibilities of our institutions and so we are thankful for him. Pastor Hill, after a pretty mundane, boring year how are you doing? (laughs)
Pastor Hill: It's been anything but mundane and boring, but I am doing well. The Lord has given a lot of grace, sustained me, sustained our church, sustained our family, and I am very, very grateful for it. But, yeah, I'm doing well.
Dr. Smith: Wonderful. For our listeners, describe Newark, DE—rural city, just kind of the layout there.
Pastor Hill: Yeah, so, Newark is one of the larger cities in Delaware, but Delaware is a small state, so we are close to the University of Delaware, so that really does have an impact on our city. University of Delaware has 20,000 students, and so we live right in the shadow of that. Our church is in a pretty suburban context, although it's kind of on one of the major arteries of I-95, so we're right there in the I-95 corridor, not too far from Wilmington. One thing that also affects Newark is, we have a lot of scientists, I think there are more scientists per capita, just because DuPont company has been headquartered here and Gore, that makes Goretex, has been headquartered here. There's a financial component to Newark as well, so Discover and Chase and a lot of these companies have headquarters here, which has meant a lot of internationals are in our church as well. So that's pretty typical of our area. So you've got the college dimension, very well-educated dimension, as well as financial, and so…that's sort of the lay of the land, but we're in a pretty suburban context.
Dr. Smith: Yeah, Delaware can be a surprise for people. I preached in one of our affiliated churches in the Middletown area you're probably familiar with, but I don't know what I was expecting but I was expecting to just kind of go to a church and preach and when I pulled up—this was in the midst of COVID, so they were meeting outside on some land where they recently built a church—and when I pulled up I thought it was the United Nations. I mean there were so many flags, there were so many different kind of clothing and people at this outdoor service, in this congregation, and I said "this is Delaware?" and the pastor said what you said. He said, "man, there's a lot of companies up here, the University is here," and so it sounds like a very interesting and challenging ministry field. I want to ask you simply about Ogletown, Ogletown Baptist church, how long have you served there, and just kind of how have things gone since you've been there. A narrative of your service at Ogletown.
Pastor Hill: Sure. I was called to be senior pastor here in 2007, so we're in our fourteenth year. Ogletown was started with the help of another sister church, another Southern Baptist Church, and at that it point it was, I think the home mission board, the North American Mission Board, it was started back in the late 50's, so we are, especially for this area, it's a very established church, we're one of the first Southern Baptist Churches in Delaware, and by God's grace this church has been served very well by some godly men, godly pastors, godly ladies, just some people that have really cared well for the name of Christ here. So I feel like when I came in 2007 it was a very, very good environment, a very healthy environment, but it was also dealing with some issues of change, you know, generational change, and so I feel like, I'd say some policy changed, just trying to get clarity on, "what will be faithful to the Bible and serve our congregation very well?" And so I think that has certainly marked the first several years of me being here. It's a fairly large church for this area, and so that dynamic was tough at the beginning because I was the only pastor on staff. Yeah, so there's one pastor, two and a half janitors, and four secretaries, so it's like, yeah, we gotta build the staff, we got to get some pastors on staff here to serve alongside, and that's really a tenure is building a team here and really looking at "ok, how is our church going to make decisions and care well for the flock?" but then also another tidbit that I feel like we had to make is, I'd say about a fifth of our church overturns every two years just because we're in a transient area, and we've got a lot of younger people because the university is close, and I think it's like Ogletown, for a really long long time, had grown and stayed solid because of transplanted Southern Baptists. Dupont would move and banking companies would move Southern Baptists from Tennessee, Alabama, Florida, you know, and we were kind of an outpost of Southern Baptist life up here in norther Delaware. And that changed. Dupont quit doing that, companies quit doing that, and so we really had to be more indigenous to our area and really reach Delaware people, and I think by God's grace we've seen that happen quite a bit, so that we're not so beholden to transplanted Southern Baptist, because there's just not that many, there's not that many Southern Baptists up here. So I'd think those have marked some of the things here and the Lord has given us a real missional perspective.
Dr. Smith: So 14 years ago, or even now, if this has changed, what has been kind of your philosophy or approach to preaching? Later on I'll ask you some generational things, but I mean just, in general, I'm a pastor walking in the door fourteen years ago…what's my approach to preaching?
Pastor Hill: Yeah, it's interesting, we mentioned Southern Seminary before, I got a D. Min in Expositional Preaching, and just with the Lord's timing I finished up about a month before I moved up here, so I think that really gave me an opportunity to build a philosophy, but then it hits reality, right?
Dr. Smith: (laughs)
Pastor Hill: What you'd like to do, then you're looking at a congregation and you're the main teaching pastor, so I think the philosophy of preaching is, I was thinking about this even this morning, is, "I'm a shepherd, an undershepherd, but I am a shepherd, and I can't produce the food, but I can point the sheep to the food, and that's God's Word" and so I have to maintain that high confidence in God's Word. But as a shepherd I'm like, this is where you can get that, this is where you can get strong, this is the green pastures, this is the waters we've got to go by. So I don't create that resource, God provides that, but the shepherd's job in teaching is to point people to there, and so my philosophy with that is that God's Word thrives, and so, in my sermons, most of them are going to be expositional, working through books of the Bible. I do some thematic kind of sermons, or maybe a topic, but right now we're preaching through the end of the book of Genesis, and so it's like I want the text to be driving because it's going to bring up issues that topically and thematically I might avoid, but the text isn't going to avoid them, and it's been a priority to me to give the sheep a balanced diet, so we're in the Old Testament some, the New Testament, and I really try to pay attention to portions of Scripture, we're in Genesis partly because I realized that we hadn't really been in some of this narrative portion, especially in Genesis, so I really felt like the Lord uses stories, and then wisdom literature, and then He uses the Gospel, and then Acts, and so I think that's been a pretty strong priority of mine is making sure that we're regularly feeding in various places in God's Word, and that in some ways does drive the ministry, preaching is necessary but it's not the only thing by a long shot, but it does set the tone that, "God's Word is going to matter here," and that's going to be priority on Sunday every week is to open God's Word and say, "what does He say to us?" and respond back based on that.
Dr. Smith: Amen. Well I certainly want to celebrate you for preaching all of Scripture, and in my classes at Southern, or wherever I'm teaching preachers, I encourage preaching the whole Bible, and good portions of American, whether you call it evangelicism or Bible-believing Protestant, really hone in on the Epistles, and so when someone says they're thinking of something in the Old Testament I'm always encouraged. For example, I've told young men about consequences for their choices, I've talked to high school young men about that, I've talked to college young men about that, and young adults getting out into the workforce, but to actually spend some time in the narrative of Genesis and then to get to Reuben at the point of Jacob's blessings, and then see the weight of losing the firstborn status, and even going back to Jacob and Esau—I mean, those kind of things come out in narrative form where there's just not other places where they could come out.
Pastor Hill: I agree. And when you cover the life of Joseph. When you cover the life of Joseph though you're covering some of Jacob, some of Rueben, some of Judah. This past Sunday we were talking about, these are decades of sowing seeds in a certain direction, as well as when God shows grace it's in this narrative not just a point in time, like when you apply to it "what does it mean that Jacob didn't see a son for two decades? How do you get over forgiveness and bitterness over that?" Well the narrative helps you there even whre a man from the epistle is you know, God breathed, but the narrative helps you appreciate a real human being had to make a choice about whether he was going to forgive his brothers and real human beings have to deal with the guilt of what they did to their brother 20 years ago, so you're just not going to get that timeline. And I find people really do relate in those ways to these stories, you just said it takes some time to sit with them they come alive. Yeah, so i'm grateful that I had some great teachers at Southern that pushed Old Testament and made sure we didn't neglect the first 2/3 of our Bible.
Dr. Smith:  Yes, wonderful, yes. I am thankful for much of the theologies that I have read, but as far as just talking to young men in discipleship contexts and issues of the sovereignty of God and suffering—those type of things  connect in Genesis or a narrative text in ways that they don't necessary connect in a systematic theology book. They're explaining the same things but they don't necessarily connect the way they do in that narrative context.
Pastor Hill: Yeah, and I think, so even this past Sunday I was talking about Providence but it's in the standpoint of Joseph saying, "you sold me into slavery, but God sent me here. You sold me" and that is as wicked an action as we can think of from another human being, and yet God had a life-saving mission on the day that he was sold into slavery God sent him here, so even the way Joseph processed both facts–didn't diminish God's role but also didn't diminish their responsibility, and narrative makes you live with that and makes you realize this is what it looks like on the ground, that we make these decisions, and God uses even sinful decisions in ways that will blow our minds to do far more than we could ask or imagine, and that's what God does, and that's what happens to Jacob and Joseph and Judah in that story, and I think far more than any of them could ever imagine, so, yeah, it's just neat to see it play out.
Dr. Smith: Yeah, well I've had the privilege of preaching at Ogletown in a kind of traditional sanctuary-style area, and then we went next door and we were in more of an open-gymnasium area, but I do want to ask you about a broader [discipleship], you highlighted, and I know that you are faithful to the preaching task, and you mentioned certainly in pastoral shepherding role, you think about things that are beyond when we are gathered together in teaching or in corporate worship. So, either 14 years ago or just as things have developed over time, what's been your philosophy about broader discipleship of the body?
Pastor Hill: Yeah, that's a good question. I think the broader would be, "Christ died for a church, for people, Christ always has people in mind," so while my personal discipleship matters, my personal devotions, my personal disciplines matter, I'm also discipled in community and God's always intended it to be that way, and certainly when the church was started, and so I think that has been the high priority at our church is to make sure we pursue community, and community around the Word, and community in the Word, so a body of believers where you're known, loved, and prayed for, and centralized around the Word. So what we love to see is throughout the week–and we're a pretty strong Sunday school church, it's just this part deeply in the core of our DNA, so on a Sunday there's a dozen, maybe more, adult Sunday Bible study classes, with different styles, different teachers, who say, "here's God's Word, and let's talk" not so much in lecture format, but both of them are a dialogue, so that's where I feel like that's where our muscles get stronger. Sundays we gather to praise, glorify the Lord, strengthen the believers, sound His praises, talk to unbelievers that are present, and that happens, but it's as smaller groups, as mens discipleship groups, groups of 2 or 3—I'm probably not as rigid on specific formats for "it must be two and no more," "it must be three and no more," "it must be this book," "you must memorize these verses"—I'm not as rigid cause I think life is complicated and people are complicated, but a marker of success is when you have other Christians in your life that you can ask advice and they can encourage you and challenge you and that really is our goal, and in some ways we are pressing against the common, "well, I showed up on Sunday and I kind of did my time," and so the push regularly of our congregation is going to be, "where od you have other Christians speaking into your life?" and that forms a lot of discipleship, and that manifests itself in breakfast meetings with men and women getting coffee together and small groups and co-ed groups, and it manifests itself in a lot of different ways, so God's people, God's Word, you know, God's Spirit just does something regularly through those types of meetings, so that's kind of the lifeblood of our church, even if Sunday mornings is kind of the flagship.
Dr. Smith: Yes. Earlier you mentioned the phrase "generational change." What are some of the challenges of pastoring, again, I had the privilege of being at Ogletown and there were seniors and there were teenagers and obviously being near the University of Delaware there were college students, and obviously being near those companies you mentioned there were professionals in their 30's, 40's, 50's, um, what are some of the challenges of leading that environment and particularly as far as it involves communicating, as far as it involves preaching and teaching the word, and then the discipleship models that you just mentioned as far as seeking to develop accountability.
Pastor Hill: Yeah, there are challenges and great benefits as well, and the great benefit is just multigenerational, that gives us a strength in so many ways, but there are challenges, and I had a fear that our church was trending so older that we were losing our twenty-somethings, and I think one of the challenges, especially for the 20-somethings, so they would graduate from a university ministry and they were invested and involved heavily in Baptist Student Ministry or inter-varsity or Campus Crusade or something like this, and then they come into the church, and they were disciple-makers but had a hard time finding a place in church, and so we gave a lot of effort to "you're not the church of tomorrow, you're the church of today." But to do that we had some godly men and women in the Boomer generation that also invested in that mission, and would be willing to bring people along and serve alongside them as deacons and teachers, and through some insecurity, you know, let them make some mistakes, but also encourage them in their leadership, follow them in their leadership, I think that those are the challenges that, by God's grace the Lord's helped us with, is people in their 60's and 70's having a vision, and what I tried to put before them is, "look, you want this church to be here fifty years after you're gone," it's been here fifty years already and we want it to be here fifty years after, and that's going to take an investment and not just holding on tightly, clinging claws-deep into an old model or a traditional this-or-that, and I think that's been necessary for that generation, and they responded so well, and have given so well, and supported that so well, and they see the benefit of that next generation. And the next generation just has to have a hunger for godly men and women a little bit further down the road pouring into them, and I think they do, they appreciate that wisdom that comes from miles on the tires, and life experiences, and getting beat up, and so leading that isn't always easy because you have to talk to both groups and you're kind of talking to them at the same time, but our church has gotten in some ways strong in our multigenerational approach, and so  even our last membership class we had a 75-year-old and a 22-year-old and everything in between, and that's normal, that's the way it goes at Ogletown, pretty soon we're going to be baptizing a 75-year-old and a 15-year-old, and so I'm encouraged by that kind of thing, and that's certainly my heartbeat.
Dr. Smith: Yes. So obviously a passage of Scripture has a meaning, has an interpretation, the institution both of us are affiliated with, in the preaching department of the hermeneutics class, discuss authorial intent, and so the text meant something in the past, and certainly we want to apply that and make it mean something to our listeners…are there communication challenges to preaching and in the same congregation there's something 75 and someone 17?
Pastor Hill: I do think there are challenges. And I think the way some people try to compensate for those challenges, especially if they think, "I've got to reach this younger generation," is to just try to use cool, hip phrases, and I'm not that cool or hip of a person, and so it's not that hard for me to try to avoid those, because frankly that seems appealing but I think that's the wrong way. I appreciate the impulse to try to connect with the younger generation, but I think what I've realized is that you get to the heart level of things, the motivations that drive people, the fears that drive people…actually there are some cross-generational things, so loneliness would be something that a 17-year-old deals with and perhaps a 65-year-old deals with, I think what keeps me grounded are conversations that are happening all across the spectrum of the congregation. So I think the pastor has to know where the sheep are living, and then yeah that meaning of loss, when the Bible says, "fear not," the author means that in a certain way, the implications of that. If you know where someone is living, that sweet widow or that widower that's been living by himself for fifteen years, you understand the fears because you talked with them on Tuesday, you know, you talked with the 22-year-old college student who is graduating and doesn't know what's coming next and is filled with anxiety about that, so I think that a pastor's just gotta have a lot of conversations to know and listen to where people are and hear the fear behind the fear and the loss behind the loss and the opportunities and the motivations. When you sense that, the implications, I may talk to issues of infertility, or I may talk about aging parents, or I may talk about education or graduation, and I sprinkle in some of these things, so that people are like, "okay, he's aware of kind of my life issues," and I think the Bible is a multi-generational Book, and so it serves us well in those things, but I look for the broad principle in that to figure out the application, so "okay, how's this going to land with this individual person? And this one? And this one?" and you kind of catalogue four or five people in your mind and it makes it easier to speak to them and empathize with them.
Dr. Smith: Yes, I find, with the way that you describe Newark, when I think about many of the churches in our state convention, we surround Baltimore, we surround Washington DC, so between the military and corporate and government employment there is quite a bit of transition, and so it's not common to have the father and the son and the grandson sitting on the same pew, and so congregational life can be a wonderful place of intergenerational fellowship, which I think certainly is Biblical. You're in Genesis, and, matter of fact, I was listening to a discussion the other day and a sister who had done some research on discipleship was providing a little bit of critique on the over-segmentation and the over-programmed nature of congregational life that really separates the generations, intentionally separates the generations, rather than having interplay and so over the years there how have you thought about interaction between members of different generations within the congregation?
Pastor Hill: Yeah, a few things come to mind. One thing is, we have a group, we called it the Shepherding Team, it's a group of elders, so we are multigenerational, so immediately there when we pray together we're hearing different kinds of needs, so that helps our deacon body, the lead servants of our church there, that's intergenerational. So even there in our officer level we are intergenerational. I think it just evolved, I don't know if it was a strategy, but most of our Sunday School classes are intergenerational. And some skew younger, and some skew older, but a lot of them have a 20-30-40 year range, and so prayer request time looks very different for a 25-year-old, 28-year-old, than a 45-year-old and a 68-year-old, and so I do find that being some of the glue that holds some generations together is these Sunday School classes, as well as some of the women's group, I walked by one the other day and there was a sweet grandmother in there and a young mom who had just delivered a newborn, and just seeing that, again, they're sharing the Word together, they're gathered around our community and the values that we have here, but I have to think those play a huge role in that sort of dynamic of holding us—and so we had a men's breakfast this last Saturday and there were probably an equal number of guys in their 60's as there were guys in their 20's, and so again they're around tables and some congregated to people their own age, but a lot didn't, and so again you're hearing different kind of needs and how the Lord has worked in different ways, and so I think in those other settings even beyond Sunday—and another thing on Sunday we do is we sing, in all of our services we sing hymns that have been sung by Christians for over a hundred years. Well that has a way of bringing us together and that's intentional, so this last Sunday we all sang "It is Well with my Soul" and that song was written a hundred years ago but we all sing it and we all know it and we actually even sing it at the kids church. So the kids, they go through and sing these 20 hymns over the course of a year, so they sing "Great is Thy Faithfulness" and "Jesus Paid it All" and "Holy, holy, holy," so that gives a multigenerational—so I think that's what we're trying to do, we bring senior adults into our youth group, and I think that helps us understand that the body of Christ doesn't always look exactly like you.
Dr. Smith: Yes, yes. So over the years, some people say "discipleship tracks" or "discipleship goals" or "markers;" if you're in a transitional situation, you have military people, you have corporate people, I know some people, when they came to our congregation in Louisville, I had an expectation that they could be there anywhere from 2-4 years, and so I immediately had some markers, because I wanted to hit some markers before the Lord moved them somewhere else. How do you think about sending off, or the time you have with people that you think will be transitional in nature?
Pastor Hill: Yeah, that's a good question. I like long-term, so that's my ministry, you know our ministry, some of our values, are long-term, low-key, relational, so long-term matters to me but in this kind of context where you're going to have people for just a few years I think we've realized that we may not have 20 years to walk with them, we may only have a few, so what we want to do is, in that short amount of time, we want healthier Christians than when they came, and we want to send them to another local church, healthy, and knowing what a healthy church looks like, ready to serve that church, ready to plug in. I think we do strongly encourage membership, even if someone is only going to be here for a year-and-a-half, two years, because it's not a sales job, it's what I believe it, it's, like, you don't want to drift aimlessly and visit churches for nine months and then you're two months away from moving. Just plug into a good church and when God moves you on, do the same thing there, so I think we encourage membership, and that way they enter into the life of our church, we're praying for them regularly, and really we try to get personal with anyone who comes to our church. So I'll have a cup of coffee, another person is gonna stop by the office tomorrow who is new to our church and I just want to get to know them on a level because I think what's going to serve them best, maybe it's a 1:1 discipleship meeting, maybe that doesn't work with their schedule, but I think we just want to take the time we have, invest it, and encourage them, make a commitment, do what the world tells you not to do, limit your options, take some things off the table, and plug into a church while you're here for a short amount of time. I tell university students, grad students that, international students—be a part of this congregation, commit, love, and when it comes time to go back to your home country or your home state or get another job you'll at least know this is how healthy church is done. You make relationships, you make friendships. Stay after church for a while, invite people over to your house, even do those basic kinds of things.
Dr. Smith: Sometimes I talk to pastors, leaders in a congregation, and they are somewhat discouraged about the 25-35 demographic, male and female, and I was wondering if, maybe, you might, to encourage our listeners, you might share a few stories anonymously of some young Christians in that 25-35 range that really encouraged you as you see their walk with the Lord?
Pastor Hill: Yeah, I would be glad to do that. And I also want to say to pastors who are listening, who may be listening: be careful what you say from the pulpit that denigrates the whole generation. To just be careless in your words and say "this younger generation doesn't wanna…" you know, I cringe when I hear that, and you're kind of inviting that younger generation to leave, so I would be cautious about that. And I hear it way too much, in pastor's conferences and pulpits, I'm like, "man, you're hurting yourself," cause they're hearing that and going "I guess this isn't a place for me because he thinks our generation isn't much of anything," so I think you've got to get to know some, and you've got to keep scheduling some appointments with younger guys, but I think what you'll find with some of them is, it's interesting, is dad has not been present in their life. So especially for younger men, what an opportunity to be a father-figure to them, a father in the ministry, like a dad to them, helping them make spiritual decisions, life decisions, but I can't wait for them to initiate that, I go to them and say, "you wanna get lunch?" or "you wanna get breakfast?" and I ask questions and I'll push them a little bit, I'll ask them where they are in the Word, but I think I listen a lot, and what I'm hearing are guys that just need some guidance and yet there's a big heart for God, I mean some of these are forged in a (indecipherable) where they grew up never going to church, and so I think a 22-year-old guy led our kids church this last Sunday, he taught the Bible, but the way he did that is our children's pastor taught him how to do that, and coached him on how to do that, and kind of debriefed with him on how to do that. And so he's interested in ministry, he may go to seminary, but already we're helping to evaluate that call and sorting through that and so being a friend to him, and he's got big dreams, and I don't know if all of them will come true, but we'll listen to him, and pray with him, and encourage him, and walk with him, and there's some young ladies that have their life open like, "Lord, what do you want me to do?" and so even me as a pastor, and of course walking in high integrity and high transparency in my relationships, I want them to know I'm praying for them, I think God has a plan for you in ministry and I think you're gifted in handling God's Word or coming alongside ladies or leading some of these groups. I think we have an opportunity to speak into some of these lives and go "I see this in you," and you have no idea as a leader…well, we do have an idea, because someone spoke that into our lives, and I feel like that changes from this younger generation getting a negative bent but I'm like "no, I'm encouraged by you, I'm encouraged by what I see," so I try to be generous with those sorts of things, generous with those kind of compliments, and it's not flattery. If it's evidence of grace I want to call it out because they might not even know it." I even put thoughts in their mind, "have you considered the ministry? have you considered leading a group? Have you considered grabbing a study guide and walking through the book of James?" I think just those kinds of things, people respond to that well, but there's got to be an environment in your church where you welcome that and where they know you see them, and that comes out in our preaching and our teaching too, we talk to them, they hear us addressing them, not disparagingly, but man sometimes it costs a lot to live for Jesus in this generation, when I see you and I hear your heart for God.
Dr. Smith: I think that's an excellent point to listeners. You hear people sometimes like "oh, this younger generation…" and you wonder, like, "why would you think anyone young wants to be around you? You just alienated them tremendously." You spoke about obviously your near a large state university, you talked about some of the scientific industry in that area, as a pastor you're doing a roundtable for our convention a little bit later this year where we'll discuss some preaching issues and preaching conversations, but also Dr. Adam Greenway, who is the President of Southwestern Baptist Theological Seminary, he's going to do a teaching event for us also where he's going to focus on apologetics and teaching and preaching, but as far as discipleship, shepherding, how have you thought about issues of apologetics and helping disciples to be able to be witnesses for Christ in their jobs and their neighborhoods and at other times?
Pastor Hill: Yeah, so this is something I've been thinking about, I read something this past week that's talking about, pastors, you can't preach to your life and where you're living this next week, you've got to think about other people and they're going into secular environments, they're going into environments where being a Christian sometimes is a liability, not an asset, and so that was helpful to me to help inform them, I'm trying to think through specifically what we're doing apologetically, I don't think we need to dumb down Scripture at all, and I think we can explain why we're convinced this is reality, why we're convinced God's Word is reality, why we're convinced these words are true. I think saying some of these things up front, and another thing I try to do is assume there is a skeptic in the crowd and talk to them, again, not in a disparaging way, but say "you may wonder if this is all true, and you may wonder if you can believe in this" which does two things at the same time: it helps the person you're speaking to who wonders "is all this just the blind following the blind" or just a bunch of religious bigots who are just so narrow-minded and aren't open-minded, I think it also tells the people in the congregation "this is how you can talk to someone in a respectful way, to go maybe this is your life issue, maybe this is your life issue, maybe this is your hangup, and I understand this would be difficult," and I think just acknowledging that some of these things are difficult, they're complicated, they're not easy, and not pretending it's all these easy answers, this one simplistic answer, I think people appreciate that things are nuanced, things are complicated without at all taking away from the authority of the Word. I think when you know you're going to run counter to a pretty big strong narrative, whether it be a sexual ethic or an issue of morality, you know it's counter ot the narrative of the culture, acknowledge it. I mean acknowledge like "I know this may sound like it limits your freedom, let me show you how this is actually God's design for your freedom." And I think the more you get into a pattern of that, actually, the more people will invite their unsaved friends because they know you'll talk to them respectfully. And I think that's a huge thing. Disparagingly taking cheap shots, I think those are just cheap shots that don't do anything to serve your preaching. So I think realizing when you're treading in some tough water realize hat this is going to be hard for some people, and tell people "you may not be there yet, and I pray someday you are, you may not yet believe that what a man did 2000 years ago on a cross has anything to do with your life, and I pray you get there someday, and I'm praying, I'm trusting that you will." And I think just acknowledging that, really serves people pretty well.
Dr. Smith: Wonderful. What issues or challenges do you find maybe are present, presenting themselves in some of the younger adults in your congregation? I think over almost three decades of pastoral ministry I've kind of had three things that I thought just applied since the days of our Lord, and I think that's the nature and the authority of Scripture, and spinning out of that I'd say the number two would be the exclusivity of God, and number three is the trinitarian nature of God. I think those three have never not been challenges. But it certainly seems that, obviously, for the last twenty years, just issues of personhood and kind of Genesis 1:27, image of God, and also male-female, have certainly been issues. As a child, I remember the church kind of addressing issues of, they didn't frame it in 1 Timothy 6, love of money, but always addressing issues of materialism, consumerism, greed, and kind of finding identity and value in worth, in material things, and so what particular apologetic, and even Christian challenge issues do you find prevalent among some of the younger disciples of Christ that you're shepherding?
Pastor Hill: Yeah, I think some of the challenges would be definitely you were alluding to anthropology so I think having to talk through the image of God, because that applies to so many things, again, Genesis 1:26 you're into male-female, you're into "all of us are image-bearers," you're into all those sorts of things, and so I do think that's important, I think another challenge that's going to be overwhelming, and that has been exacerbated, I think, with smartphone technology and COVID, is fear and anxiety and depression. As a pastor I almost feel like I'm elbowing my way into the conversation to say God has something to say about this because people are kind of trained now to say "well, that's between me and my therapist" or this guru I'm following or this YouTube thing I'm watching, you know, it's like wait a minute God speaks to these issues and it's certainly not saying that there isn't therapy and counsel that can be extremely helpful, but it won't be independent of God, it will certainly be in the Spirit's work and what Jesus did for us on the cross, and so I think that's a challenge to try to have a voice into that, to go your anxiety, God sees that, God cares about that, and not just to slap a Bible verse on that and say "everything will be all right," but also not divorcing God from that equation. So I think that's a real challenge to deal with. I think another obstacle in discipleship really is Jesus calls on a commitment and it is a struggle because I get to define how I want my phone to look, and you get to define how your phone looks, and our kids have been taught "everything can be defined exactly the way they want it," kind of custom-designed to look exactly the way they want it, and Jesus doesn't do "designer discipleship," instead it's "take up your cross and follow me," so I think that's a challenge, and it's a foreign sound for the church to get, there's this wonderful life that God has, but it will cost you everything and you will have to die. And that's a weird note to sound in this culture, but I do believe because it's the words of Christ it will give life, and it's gonna sound like "I commit to what? I commit to a church? I commit to a people? I commit to one human being for the rest of my life? I like options. I don't design this." And so I think that's a challenge for discipleship these days. And I think again and again you have to draw from Scripture, and it's not just "commit because I say so" it's "commit because the things you want only come because of a deep core relationship with Christ and His people.
Dr. Smith: I remember weeping in just any Gospel conversation and "I don't want anyone in charge of my life" and I'm like "I'm not just talking about anybody! I'm talking about God!" But just the autonomous individualism, the individual actualization, those type of things. I appreciate earlier you said what the culture positions as constraints are actually liberating guidance and truth and boundaries and pathmarkers God has laid before us; "Thy word is a lamp unto my feet and a light unto my path," and it's so instrumental. Anthropology. Yes, wow.
Pastor Hill: I think working out the dimensions of, okay, this is what society says, this is what every sports star or celebrity is going to say, and let's just work out the implications of that. Because we don't have to be afraid of the truth; we know the truth, and the truth died for our sins so we know the way, the truth, and the life. So helping people see where this line of thought goes, and just playing that out for them: "okay, if you believe this, then what about this? What about this? What about this?" Without wagging your finger at them, you're just kind of letting them see where this road leads, and I think there's a lot of value to that.
Dr. Smith: Without wagging your finger, I was going to ask you—as a pastor, how do you think about developing disciples, and I don't know whether you would picture the United States as Rome, Babylon, Egypt, whatever—it's not heaven!—how do you go about developing disciples who aren't on edge or angry or mad all the time?
Pastor Hill: Yeah, I think for this you have to cultivate humility, because I don't find a lot of humble people that are mad. I mean, if you're prideful you get mad because you think something's happening and you deserve this or that or whatever, but I think people who are filled with humility can have those conversations without anger and the posture can be "I'm a bigger sinner than you know, and God's grace is bigger than I know," and I think once you have that kind of understanding, I just think humility is key, which doesn't mean you give an ounce of your convictions away, but you fully recognize that you need a Savior, and if we can't be humble, and we have any bit of a smirk on our face, it's like, I think that's so distasteful, and I can't imagine Jesus ever smirking like that, I think even the tense interactions with Pharisees grieved his heart, you know, you see him weeping over Jerusalem, not grinning that He had it right and they were all gonna burn in hell. So I just think that has to be our posture these days, one of humility, and I think that will change from the angle, and I think just realizing "this person in front of me is made in the image of God," and I think that has to motivate—again, it's hard to be angry when you're humble, unless you're angry at sin and what it's doing to people, but even then the humility is going to temper how that comes across.
Dr. Smith:  Amen. The way you answered that I'm very thankful for being a child in a church setting where the person of Christ was very central, how He interacted in the Gospels, things he did, so I know things like He wept over Jerusalem. I think sometimes in contending, Jude 3, in contending for the faith, many times we have brothers and sisters who correctly have good understanding of good Biblical doctrines but don't actually have the person of Christ as their example or model for engagement in front of them and so those two examples you gave, His interactions with the religious leaders, Him weeping over Jerusalem, I think are so, so key. I've always been haunted by this, and I have been in challenging areas of ministry—we planted in Tennessee near a public housing area, and I pastored in Kentucky, I used to always say "we're known for Kentucky Derby" well that's second after being known for bourbon, and so that kind of setting, and I've always been haunted by the fact that Jesus was criticized by the religious leaders for being a friend of sinners and publicans, and few people say that about American Christianity. And so in challenging neighborhoods, I always wanted to ask congregations, I was always mindful of how we would proceed from the outside and also what people I knew were lacking in Christian love thought about us, because Jesus was criticized for being a friend of sinners and publicans, and I think it gets to the righteous love that you were speaking about earlier, and also the acknowledgement of their humanity.
Pastor Hill: Yeah, and I think that comes out in preaching in a couple of different ways. One way it comes out in preaching is, I think through my illustrations and applications, not to be "all the good guys are inside today and all the bad guys are the ones who aren't here today," and so I think when you realize, no, there are bad guys and good guys, we are all sinners before the Lord, but not all of us are righteous in here, I think calling out self-righteousness is helpful, even for the person that needs someone to be a friend to sinners, because they hear "oh, it's not just that church people are good people telling people how to be good people," it's something different from that, and then I think also it's helpful to, in illustrations, when I use personal illustrations, I'm not the hero, I'm the goat—and not the "greatest of all time." I'm like literally the butt of the joke or the person who did the wrong thing, and there's plenty of those illustrations in my life, my wife can tell you a bunch of them, and so I think people hearing that realize "okay, he's not telling me that I need to be some super spiritual person I couldn't even envision. He's the kind of guy who would get frustrated and get mad and mouth off and get disappointed and get anxious" and I think when people hear that from the pulpit instead of hearing this "holier-than-thou" they hear like I'm in desperate need of God's grace, and Jesus died for people like us, I think you want to hear it, it's counter-intuitive, because you would think people want a spiritual superstar, and maybe some people too, but I think the friends of sinners don't want a spiritual superstar, they wanna know something real, and reality is we sin every day.
Dr. Smith:  Amen. Amen.
Pastor Hill: The heart is deceitful above all things, so…
Dr. Smith: Well, I'll tell you the Lord will give us tests of our humility or reminders that we need to be humble. I remember a stewardship thrust when I was younger, I would say "hey, I love the church, and I want to serve the church but it's up to you all whether I serve a Macy's type church or a K-Mart type church" and just making that hard contrast and then this struggling mother later that week, it was really sweet, this struggling single mother, called me later that week and said "hey, I know exactly what you were saying and you were 100% right, we need to be faithful in our stewardship, but just remember, pastor, you have members who are glad to be able to get to K-Mart." And I felt chastised, I felt corrected, I felt classist, I felt all of that, and it was a great moment to say "okay, are you going to take that, or are you going to jump to some kind of religious defensiveness?" and the humility is a great point of connection with church members and with people we are seeking to disciple. I can't let you get off the podcast without my preacher-joke question: since you were in Genesis, did you preach on the sin of Onan in chapter 38? (laughs)
Pastor Hill: Yeah, so, I was a little bit of a coward but I did come back. So we didn't read the whole chapter of Genesis 38, I thought it would be a little uncomfortable for people in the room if we did read it, but we did come back to it when a message I preached on the gospel according to Judah, when he goes from this person that's willing to have people at his disposal and use them for his purposes, to being the one to be the substitute, so I did talk about it but I didn't get in depth, that wasn't the focus of the sermon that day (laughter).
Dr. Smith: Wonderful. So before technology, I guess before people were recording and archiving everything, I guess around 2008, the sermon at the Kentucky Baptist Convention was the sin of Onan, and (laughter) it was one of my interesting memories and any time someone says they're in Genesis I'm like "hey, did you preach that chapter?" Well pastor you have blessed us, we appreciate your time so much, again I thank you for your service to the broader Southern Baptist family as a trustee at Southern Seminary and the things you've done here at Maryland/Delaware, but I thank you most of all for your love for the Lord and for being a faithful shepherd of the local congregation, and pray the Lord would bless you as a husband and a father, and as the pastor and teacher there at that local body, and we give God praise for you and I can say you said over 14 years you wanted to build a team, I surely thank the Lord for some of the brothers and sisters around you, certainly brother Champ who I appreciate so much, your associate pastor, executive pastor, we thank the Lord for him and for your team over there. So Pastor Curtis Hill, of the Ogletown Baptist church in Newark, Delaware, we praise the Lord for you and thank you for being with us on Peculiar People.
Pastor Hill: Thank you Brother Kevin, it's good to be here.