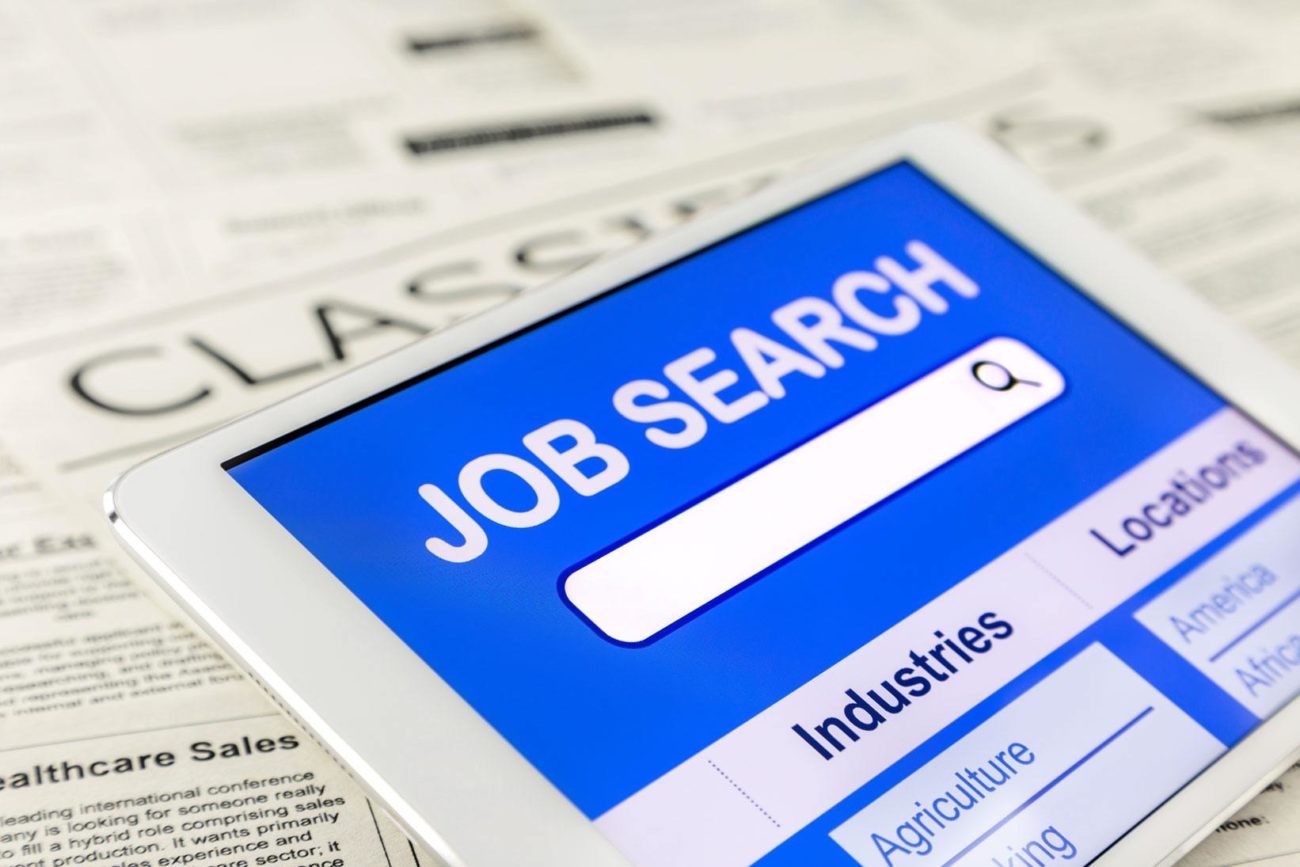 "Be diligent to present yourself to God as one approved, a worker who doesn't need to be ashamed, correctly teaching the word of truth." 2 Timothy 2:15
_________________________________________________________________________________________________________________________
Full-Time Family Minister — Calvary Baptist Church (CBC), Bel Air
Principal Function:
The Family Minister is responsible to edify the body, by encouraging and equipping parents to disciple their families, facilitating community development across generational lines, and leading the ministries for birth through high school at Calvary Baptist Church, to the glory of God.
Specific Duties:
1) Development and Implementation of Ministries
Oversee, direct, and be involved in children's ministries (birth through 5th grade) and youth ministry (middle and high school) by providing vision, organization, decision-making, curriculum, process development, and program development.
Participate in the overall church calendar seeking to ensure opportunities are scheduled that are Christ-centered, will benefit the ministries of the Family Minister, and are in cooperation with all the ministries of the church.
Ensure that the curriculum used at each level of spiritual development connects to the next and that transitions from one age group to the next are considered in ministry vision.
The Family Minister as well as the ministry leaders under his/her direction shall have regular and effective communication to the homes with a goal of ensuring parents experience a clear partnership in the discipleship of their children.
Provide a safe environment where participants and their families experience Bible-based learning experiences, witness and live in a way that represents the Christian faith and the love of Christ, whereby strong relationships will be naturally built between pastors, leaders, peers, and all membership.
Teach and model to participants how to follow the Great Commission, by utilizing their Christian values and knowledge to be strong witnesses to their peers and contacts outside of the church environment.
Serve on the Children and Student Partnerships representing families, students, and children.
2) Equipping and Encouraging Parents
Work with ministry leaders to develop coordinating curriculum across the age groups (children to adults) via Sunday School materials, Bible study courses, or other opportunities in order to enhance quality discussions during family devotional time.
Develop channels of resources that allow the parents to lead in their home in such a way that corporate unity is maintained.
Develop and implement ongoing parent training and encouragement to include, but not limited to, leading parents to study the Bible to help them understand their role and responsibilities.
Coach and counsel parents and children privately on specific issues in their family. Provide referrals to outside counseling resources as necessary.
3) Intergenerational Connections
Encourage intergenerational gatherings to help the young and all generations to recognize how God is working in the whole family of God.
Work with the senior pastor and other ministry teams to ensure that there are opportunities for all generations to worship, learn and serve together.
Experience:
1. Bachelor's Degree or greater in Family Ministry or closely related field
2. At least three to five years of experience as a minister in a church, preferably with young people
3. Demonstrates ability to teach, develop strategy, and solve problems
4. Demonstrates organizational skills and other management qualities
5. Displays strong and compassionate leadership
6. Excellent communication skills
7. Must have a passion for Children, Students, and their families
For more information or to send a resume, email us at lhoyle@calvarybelair.com.
posted on 12/17/21
_________________________________________________________________________________________________________________________
Associate Pastor of Discipleship and Administration — Calvary Baptist Church (CBC), Bel Air
Discipleship:
The associate pastor is responsible for providing leadership in discipleship training and education in consultation and cooperation with the Senior Pastor.
Specific duties will include, but are not limited to:
1. Coordinate the program organizations of the church which include Sunday School, Discipleship Training, Men's
Ministry, Women's Ministry, Senior Ministry, College & Career, Youth, Children, and Preschool.
2. Lead the church by planning a comprehensive discipleship training process with the goal of producing maturing
disciples of Jesus Christ.
3. Review the selection of all teaching curriculum and Bible Studies ensuring they are theologically sound and Biblically
based; oversee all class and small groups scheduling, recruiting/training, and developing teachers.
4. Develop an ongoing scope & sequence schedule for Sunday School, Bible Studies, and curricula for all age groups.
5. Implement and oversee a small group ministry that encourages participation across generational lines, fosters
mentoring, accountability, and personal spiritual growth.
6. Work with Sunday School directors and teachers to encourage members and visitors to connect with a Bible Study
class.
7. Enlist volunteer workers, and work with Church Council and other church partnerships as assigned.
Administration:
The associate pastor is responsible for providing leadership in administration, in consultation and cooperation with the Senior Pastor.
Specific duties will include, but are not limited to:
1. Lead in planning and evaluating a comprehensive church business plan.
2. Facilitate with the Finance Partnership the preparation of the annual church budget and stay informed of overall church finance and the operation of church ministries.
3. Oversee the process of promoting year-round stewardship.
4. Actively serve as the ministerial liaison on the Finance Partnership.
5. Serve as the purchasing agent with all vendors for the church in consultation with appropriate partnership and primary staff liaison.
6. Oversee the church's financial operations ensuring that they are within our financial policy, our church system of checks and balances, and the financial record system of the church.
7. Consult with Church Council members and partnership chairs to ensure budget expenditures and expense reimbursements are processed appropriately, monitoring budgetary spending and informing the appropriate personnel of needed adjustments.
8. Supervise and direct the weekday operation of the church office and secretarial staff as assigned. Periodically review the wage, salary structures, personnel practices, and benefits of non-ministerial staff to make recommendations to the Personnel Partnership.
9. Oversee church expansion by working with ministry leaders, church staff, and outside experts on projecting and evaluating the need for additional church space.
10. Assist the Senior Pastor in all areas as requested, and perform other duties as assigned.
Experience:
1. Seminary degree
2. Demonstrates ability to teach, develop strategies, and solve problems
3. Demonstrates organizational skills and other management qualities
4. Displays strong and compassionate leadership
5. Excellent communication skills
6. Must have a passion for disciple-making
For more information or to send a resume, email us at lhoyle@calvarybelair.com.
posted on 12/17/21
Pastor — Elkridge Baptist Church (EBC)
EBC is seeking a full-time or part-time bi-vocational male pastor who is willing to lead our church and promote its vision and God's mission in the Howard County community. The candidate should have a bachelor's degree and have attended an accredited seminary as a minimum. At least one year of church ministry experience is necessary, but more experience is preferred. In addition, the candidate should have the ability to be a strong leader and engaging preacher, with an emphasis on revitalization (outreach). He should be able to allocate time to prayer, sermon preparation, and meeting with church leaders.
Principal responsibilities for part-time candidate:
Prepare and implement sermons, baptisms, and dedications during worship service, in coordination with the music director.
Endeavor to minister to, nurture, and encourage members with visits or calls when necessary (i.e., serious injury, critical illness, death).
Provide leadership by giving input to congregational organization. Planning, decision-making, and delegation of duties relating to the affairs of the church (deacons and Admin Team meetings).
As an ad hoc member, attend major outreach events and have some involvement in other ministries (i.e., youth, children's) as requested.
The full-time candidate would have the following additional responsibilities:
Advise church members as needed and within ability, referring people to the proper resource to meet their needs.
Visit members in hospitals and nursing homes.
Assist chairpersons in planning their duties as needed.
Cooperate with local, state, and denominational leaders in matters of mutual interest and concern and keep the congregation informed.
Officiate at weddings and funerals as occasions arise, at the pastor's discretion.
The above duties or responsibilities may be changed or modified upon the approval of the pastor and the church members.
Please send a cover letter, resume, and a list of three reference names and contact information to 5929 Setter Drive, Elkridge, MD 21075 or electronically to ElkridgeBaptist@gmail.com. Must be received or postmarked by Dec. 31.
posted on 11/23/21
________________________________________________________________________________________________________________________
Worship Ministry Leader — Olney Baptist Church (OBC)
Job description
The OBC worship ministry leader is a part-time position responsible for organizing and facilitating the weekly OBC worship services, including the service flow, direction, management of the praise team, and oversight of other vocal or instrumental group(s) such as an adult or children's choir, audiovisual operations, and any dramatic performances or skits. The worship ministry leader also supports OBC operations and ministries, working closely with the pastors and the coordinating council.
Scope
The worship ministry leader reports to the senior pastor, who is responsible for providing direction and supervision to the employee. The worship ministry leader works closely with the church pastors, officers, boards, committees, and ministry leaders on issues related to worship services (to include Sunday service, Wednesday evening service, and special services). The OBC personnel committee may also provide guidance and support to the worship ministry leader in reference to matters related to the job description.
Qualifications
A personal relationship with Jesus Christ.
Responsible and self-motivated.
Ability to function as a team player and leader.
Positive attitude as well as a kind, caring, and cooperative spirit.
Flexibility, adaptability and a willingness to both learn and teach.
Excellent verbal, written, and organizational skills.
OBC membership is required.
Ability to read music.
Ability to play musical instruments desired.
Ability to sing.
An "ear" for music (ability to determine that voices, instruments, supplemental tracks, and other material are in tune and complementary).
The heart and gifting to lead and inspire both the ministry teams and the church body in the musical expression of worship and adoration of the Lord Jesus Christ.
Ability to collaborate and coordinate the ministry, message, and spirit of music with the work, timing, and content of sermons, activities, and events as the Lord leads the ministry team and the life and journey of the church.
Major duties and responsibilities
Coordinate the service flow for each worship service.
Oversee OBC music ministry (to include praise team, adult and children's choir, audiovisual operations, and drama/skits).
Oversee coordination of other visiting and/or guest musical performances (performers and use and care of OBC equipment).
Serve as director, mentor, and spiritual leader to volunteers within each music ministry.
Actively communicate and coordinate with group leaders in the ministry subcomponents.
Prepare an annual budget request for the music ministry and manage the budget.
Prepare updates as necessary for OBC business meetings.
Provide appropriate support for OBC committees and ministries.
posted on 11/11/21
_________________________________________________________________________________________________________________________
Full or Part-Time Associate Pastor — First English Baptist Church (FEBC), Frostburg
FEBC is seeking resumes for a full or part-time associate pastor. The associate pastor must have a related ministry degree, and Baptist ordination is preferred. FEBC is a Southern Baptist Church that cooperates with the Baptist Convention of Maryland/Delaware and the Western Baptist Association in support of missions. The successful candidate will serve as an associate pastor who will take over the role of the senior pastor when the current pastor retires in 2022.  Interested applicants may send a resume and sermon link to pd3.febc@gmail.com. For more information, call 301-689-3232.
posted on 10/21/21
_________________________________________________________________________________________________________________________
Executive Director — The Village Church (TVC), Hampden
The executive director will establish and implement church-wide infrastructure to maximize the effectiveness and efficiency of TVC's vision of reconciliation with God and reconciliation with one another. The executive director will work closely with the lead pastor in church staff's overall leadership and direction (employed and volunteer) to move the church toward its stated vision. These activities include strategic planning, finance, administration, human resources, and day-to-day operations of the church. The executive director will be accountable to the lead pastor and the elders of the church. This is a full-time paid salary staff position.
Critical Qualities
Fulfill the duties of a TVC partner as outlined in the partnership covenant.
Personal commitment to vision, mission, and values of TVC.
Familiarity with or openness to learning the particular aspects of TVC culture.
Demonstrated cross-cultural competency with the emotional intelligence to tactfully interface with diverse communities of people.
Willingness to work as an often-publicly-unseen member of TVC's leadership team.
Exhibit discretion, perseverance, patience, and flexibility.
Ability to resolve conflict in a productive and gracious manner.
Ability to take direction and feedback.
Humble commitment to continually learn, grow and improve as a servant in Jesus' church.
Requirements
Demonstrated professional experience and skills in organizational leadership, including the ability to build, develop, and lead teams of leaders.
Business, legal, and financial management.
Ability to maintain high levels of confidentiality.
Ability to recruit, manage, and encourage volunteers; collaborative and team-focused.
Proven track record of self-motivation and strong work ethic; high capacity for work and responsibility.
Ability to appropriately identify goals, prioritize, and delegate.
Minimum of five years executive-level experience in business, ministry, or church administration.
General Responsibilities
Work with the lead pastor and elders in overseeing the execution of the church's mission through ministry effectiveness evaluation, planning, coordination, and overall direction of and care for church staff and volunteers.
Optimize the operational readiness of the church through leadership and oversight of the church staff who perform duties in finance, administration, human resources, and facilities management. This includes becoming familiar with the platforms and software used by the church with the ability to recommend other strategies for the benefit of church functioning.
Assist the elders in an annual strategic planning process, including evaluation of ministry performance; review of vision, mission, and core values; development of key objectives and tactics; and establishment of annual goals.
Establish and maintain a set of key performance measures that provide the elders and church staff with ongoing visibility of the effectiveness of all functional areas of the church.
Assist the elders in the development of infrastructure by all ministry and support areas that assist the healthy,
long-term growth of the church.
Perform other duties as assigned.
Details
Compensation: commensurate with experience.
Benefits: insurance, retirement contribution, and paid time off.
Requirements: full time (average workweek: 40-45 hours), including regular hours in the office or mobile/remote hours, Sunday worship gatherings, attendance, and participation in other ministry events as needed.
To apply, please send a resume with relevant experience to office@villagehampden.com.
posted on 10/21/21
_________________________________________________________________________________________________________________________
Director of Worship — First Baptist Church of Laurel (FBCL)
FBCL seeks a director of worship who will provide vision, oversight, and leadership of all aspects of the music ministry at FBCL. This position is responsible for leading various volunteer teams. This is a part-time position and is available immediately.
Ideal Candidate
The ideal candidate for this position will be passionate, strategic, and collaborative and bring several years of music ministry experience to this context. They are expected to be a skilled vocalist and pianist. They should have strong organizational and leadership skills and vast musical knowledge of different styles. They should be theologically grounded and can lead both traditional and contemporary styles of worship.
Expectations and Responsibilities
Able to organize, lead and oversee all music within both English worship services.
Recruit volunteer musicians for a growing ministry.
Administration of scheduling musicians, songs, and related matters.
Oversee the choir ministry, A/V ministry, band, and other relevant operations.
Provide implementation of the elders' vision for music within FBCL.
Capable of leading worship regularly and training other leaders how to lead in their absence.
Qualifications
Skilled musician.
Skilled pianist.
Able to read sheet music, chord charts, lead sheets, choir scores, and other written music.
Meets character qualifications according to 1 Timothy 3 and Titus 2.
Possesses experience working with people from diverse cultures.
Possesses associate degree; bachelor's degree preferred.
Possesses at least 1-3 years of worship ministry leadership experience.
Possesses at least 5+ years of worship ministry participation experience.
Understands the details of ProPresenter, Planning Center, CCLI, Praise Charts, and other related software.
Lifestyle Expectations
A growing Christian of high moral character.
Willing to become an active member of FBCL.
Spends time in prayer and Bible study on a daily basis.
Applies the gospel to all aspects of life.
About FBCL
FBCL is a missions-minded, multi-cultural church located midway between Baltimore and Washington. On any given Sunday, we have approximately 40 different nations represented with services in three languages. The Hispanic, Korean, and English congregations work together to reach the community of Laurel with the gospel.
About the area
Families in our region can take advantage of top educational opportunities through public, private, Christian, and home school groups that rate among the highest in the nation. Recreational activities abound. Maryland is as diverse in its landscape as it is in population. A short drive to the west will take you to mountain country with camping and hiking opportunities from Laurel. A short drive to the east will take you to the pride of Maryland, the Chesapeake Bay, and one of America's oldest beach boardwalks in  Ocean City. These are in addition to all the great activities, museums, restaurants, and sports that both of our major cities offer.
Reports to: the executive director
Status: part-time, approximately 15 hours per week
Compensation: $26 per hour
Interested parties: If you are a qualified candidate, please submit, in addition to your resume, a one-page cover letter describing your understanding of discipleship and being missional, the basis of your faith journey, comments on your personal devotional life, a recent photo of yourself (and/or your family), and why you sense that God is leading you to serve in Laurel. Please also include any appropriate links that demonstrate your music ability, your leadership in worship, and other relevant demonstrations. All submissions should be sent to staffing@fbclaurel.com.
posted on 10/21/21
_________________________________________________________________________________________________________________________
Youth and Young Adult Pastor – Colonial Baptist Church (CBC), Randallstown
CBC seeks a full-time youth and young adult pastor. The youth and young adult pastor will work closely with the pastoral staff in vision and strategic development and will assume the primary responsibility in the day-to-day management of the church youth and young adult program.
The principal function of the youth and young adult pastor is to bring young people to Christ and facilitate their emotional, social, and spiritual development in becoming committed disciples of Jesus Christ. This pastor will serve as a team member in pastoral counseling efforts by making himself available as needed.
Qualifications
A successful candidate must be a born-again Christian and testify to the saving person of Jesus Christ. He will be in agreement with the Constitution and Statement of Operating Principles of CBC and become a member.
Education
Must possess a bachelor's degree of divinity or theology from a seminary accredited by the Association of Theological Schools of the United States of America. A master's degree in youth ministry will be an added advantage.
Experience
Must have 2 -3 years of experience in church ministry, which includes youth leadership, youth program management and development, and youth career planning and development.
Should have experience working with young adults, including counseling.
Must have 2-3 years of guidance and counseling leadership and teaching experience, with knowledge of how to counsel youth.
Must have good written and oral communication skills and be able to work well with others at all times. Must be familiar with church management applications.
Resumes may be mailed to Delores Alexander, Personnel Director at P.O. Box 1324, Randallstown, MD 21133, or emailed to deloresalexander1223@gmail.com.
posted on 10/14/21
_________________________________________________________________________________________________________________________
_________________________________________________________________________________________________________________________
Assistant to the Senior Pastor — Crossroads Community Bible Church, Laytonsville
The assistant to the senior pastor is responsible for supporting the senior pastor in the performance of his duties, including weekend service planning and design, marketing and communication, as well as management of the senior pastor's calendar, correspondence (voicemail, email, regular mail, etc.), website(s), speaking engagements, and travel. The assistant is the primary contact person for the senior pastor on all matters requiring his attention.
Essential job functions
Administrate the planning and design of weekly adult worship services in support of the senior pastor and Teaching Team.
Maintain church websites for the senior pastor, including content updates, social media updates, email processing, blog posting, and other activities as directed.
Create and distribute care group study material which will be created based upon the senior pastor's weekly sermons.
Assist in volunteer management and delegate tasks as directed by the senior pastor.
Assist with the management and administration of the food ministry.
Research, edit and distribute sermons, articles, manuscripts, and other written material produced by the senior pastor.
Manage the development, production, and distribution of all forms of church marketing materials (direct mail pieces, signs and banners, flyers, brochures, logos, etc.) as directed by the senior pastor.
Manage the senior pastor's calendar and function as the primary contact person for meetings and other scheduled commitments.
Manage all forms of correspondence, including voicemail, email, and regular mail.
Make travel arrangements and coordinate speaking engagements.
Develop an annual departmental budget and manage spending to budget for the senior pastor.
Perform other duties as assigned by the senior pastor.
For more information or to apply, email Maria Brown or Trustee Chairman Paul Bowman 
posted 8/5/21
__________________________________________________________________________________________________________________________
Pastor de Tiempo Completo — Iglesia Bautista Vida Nueva (IBVN)
ttps://vidanuevarivatrace.orgUbicación
IBVN está ubicada estratégicamente en Davidsonville, Maryland, una ciudad localizada cerca de Annapolis, Maryland, la capital del estado, la Academia Naval y a veinte y seis millas de Washington, D.C.
Esta es una área pintoresca y embellecida por las aguas de varios ríos y la bahía Chesapeake, que tambien disfruta de cuatro estaciones al año, invierno, primavera, verano y otoño y cuenta con varios parques donde las familias pueden caminar, andar en bicicleta, jugar su deporte favorito, y hacer un picnic.
Ademas, IBVN está ubicada en el condado de Anne Arundel, el cual se distingue por tener uno de los mejores distritos escolares del estado de Maryland a donde asisten niños de veinticuatro nacionalidades de habla hispana.
La ciudad de Davidsonville es el epicentro de una área en donde vive una población aproximada de treinta y cinco mil (35,000) latinoamericanos a veinte millas a la redonda.
Contexto histórico
Iglesia Bautista Vida Nueva (IBVN) fue establecida, el 7 de Diciembre de 2014 por el pastor Jorge Camacho, su esposa Sonia, y los hermanos William Rey, Dalida Arrieta e Ivonne Arena. Pastor Jorge Camacho ha decido jubilarse y ceder su lugar a un pastor más joven que dirija la iglesia hacia el crecimiento que Dios ha trazado para ella.
IBVN ahora cuenta con una membresía activa de cincuenta y dos personas de las cuales dieciocho personas están sirviendo como líderes, asistentes de líderes, colaboradores en los diferentes ministerios de la iglesia y participando en la celebracion del servicio presencial el dia domingo a las 10:00 am. Ademas, la iglesia ofrece un servicio virtual pregrabado el domingo a las 10:00 am. Todo esto se esta llevando a cabo, a pesar de la pandemia del COVID-19 y la reubicación de varias familias que se movieron fuera del área.
IBVN es tambien una iglesia enriquecida culturalmente por nueve diferentes nacionales entre ellas, Estados Unidos, México, Guatemala, Honduras, El Salvador, Costa Rica, Cuba, Puerto Rico y Colombia.
Ademas, IBVN tiene un tremendo potencial de crecimiento, gracias a la numerosa poblacion hispana que vive en las ciudades vecinas de Annapolis, Edgewater, Parole, Arnold, Crofton, Bowie, Mitchellville, Kettering and Largo.
IBVN, fue plantada como respuesta a la vision de Riva Trace Baptist Church (RTBC) de Davidsonville de alcanzar a la poblacion hispana a su alrededor y por lo tanto es un ministerio de RTBC.
Aunque IBVN es una iglesia autonoma en su administracion y ministerio, su pastor es parte del staff de RTBC y trabaja intencionalmente en equipo con RTBC. IBVN es bendecida con un hermoso santuario y tiene acceso al salon de entrenamientos, el gimnacio, la cocina, el comedor (food court) y las areas verdes con un campo de futbol soccer.
Visión (Propósito) de IBVN
Ver vidas transformadas por el evangelio de Jesucristo, para impactar nuestra comunidad, nuestra ciudad y el mundo (Mateo 28:18-20; Marcos 16:15; Hechos 1:8; Romanos 10:14-15).
Valores de IBVN
ADORACION, ORACION, EVANGELISMO, DICIPULADO, COMPAÑERISMO Y MINISTERIO (Hechos 2:41-47; Efesios 4:11-12). La practica de estos estos valores es lo que capacita a IBVN para lograr el cumplimiento de su vision.
Requisitos para el solicitante al pastorado de Iglesia Bautista Vida Nueva (IBVN)
Creyente en Cristo, nacido de nuevo y bautizado por inmersión, con un testimonio que ejemplifique a un fiel servidor de Jesucristo.
Firme en su llamado y que reúna las cualidades descritas en 1 Timoteo 3:1-7; 4:16; 5:17 y 1 Pedro 5:3.
Estar dispuesto a comprometerse a practicar los valores de IBVN con el fin de ver el cumplimiento de la visión (propósito) de la Iglesia.
Haber completado una licenciatura en cualquiera de las siguientes disciplinas: teología, misiones o educación cristiana.
Haber sido ordenado al pastorado por una Iglesia Bautista del Sur.
Contar con un mínimo de cinco años de experiencia cómo pastor principal.
Tener residencia permanente en USA y ser bilingüe.
Enviar currículum vitae que incluya, datos personales, testimonio de conversion y llamado al ministerio, estudios académicos, copia de licencia de conducir vigente, lista de ministerios en los cuales ha servido, lista de entrenamientos o talleres que ha tomado y referencias de iglesias donde ha servido como pastor.
Proveer videos de predicaciones.
IBVN se reserva los siguientes derechos
Verificar los antecedentes penales del solicitante.
Revisar el reporte de crédito del solicitante.
IBVN, de antemano le agradece a cada pastor que se tomara el tiempo para aplicar a esta oferta de trabajo. La iglesia esta pidiendo a Dios con diligencia su direccion en la busqueda y eleccion del nuevo pastor.
Contacto
La forma más rápida y efectiva de contactarnos es a nuestro e-mail.
También puede dejar un mensaje en el teléfono (410) 798-4868 Ext. 114 y con gusto le regresaremos su llama.
posted 7/15/21
__________________________________________________________________________________________________________________________
Social Media Coordinator — The Baptist Convention of Maryland/Delaware (BCM/D) is looking for a reliable, qualified, and experienced social media coordinator.
Primary responsibilities
Develops brand awareness by assisting in the development of a strong content strategy

Builds and maintains the brand's social media profiles and presence

Partners with the staff to develop and execute both planned and real-time content

Executes strategy to grow and engage audiences and followers

Stays current with trends and assesses industry best practices

Possesses experience in creating and managing paid social campaigns 

Oversees/analyzes metrics and make recommendations for improvement based on performance data

Prepares reports on key social media analytics and progress towards the consumer marketing and social media key performance indicators
Knowledge and skill requirements
Must understand how to create and distribute multiple pieces of content from one story

Strong public relations skills

Proven working experience in social media marketing or as a digital media specialist

Experience with social media management software

Excellent writing, editing (photo/video/text), and communication skills; knowledge of graphics and video editing programs such as Illustrator, Photoshop, Canva, and similar programs is essential

Audio and video editing a strong plus

Social networking experience and social analytics tools knowledge

Must be able to participate in events to capture real-time content

Self-motivated and positive team player
Please forward your resume to Reginald Davis.
__________________________________________________________________________________________________________________________
Senior Pastor — First Baptist Church of Perryville in Maryland seeks a full-time senior pastor serving as principal elder in an elder-led, missions-minded, Southern Baptist-affiliated church. The senior pastor will be first among equals on the elder board and have principal oversight responsibility for the ministry of the church. The position is available immediately, and the salary is commensurate with education, experience, and local norms.
Position requirements
Qualifications for an elder according to the biblical standards in 1 Timothy 3:1-7, Titus 1:5-9, and 1 Peter 5:1-4
Strong ability in teaching sound doctrine, especially in expository preaching
Full agreement with the doctrinal statements made in the Baptist Faith and Message (2000) and the church's constitution and by-laws
Servant leadership with a shepherd's heart to care for and feed the flock entrusted to his care
Missions-minded, as the church conducts missions activities in our state and around the world
Duties
Lead the church to understand, embrace, and accomplish its biblical mission to make disciples both locally and globally through engaging Christ-followers in worship, community, and ministry
Organize, oversee, and/or conduct the gathered services of the church, which include worship, prayer meetings, weddings, funerals, and other services that may need to occur from time to time
Provide Bible-based counseling to members in need
Oversee, along with elders, all church discipline matters and conflict issues in the church
Supervise paid church staff, including tasks and evaluations
Qualifications
Preferred Education: Masters of Divinity or higher from a conservative seminary
Experience: Five or more years of pastoral experience in the local church
Worship Style: Comfortable with both contemporary and traditional styles of worship music
Church & community information
Single Sunday Service: average attendance: 135 (before COVID-19); membership: 120
Staff: Senior pastor (vacant), part-time administrative assistant
Perryville, MD, with a population of 4,000, is a growing community located in the southwest corner of Cecil County. The county has a population of 100,00 and is at the northern end of the Chesapeake Bay, about halfway between Baltimore and Philadelphia.
Major employers: U.S. Army Aberdeen Proving Ground, Perry Point VA Medical Center, Amtrak
Send your resume to: fbcpmdsearchcmte@gmail.com.
---
Please note that job ads will continue weekly for 90 days unless notified otherwise.