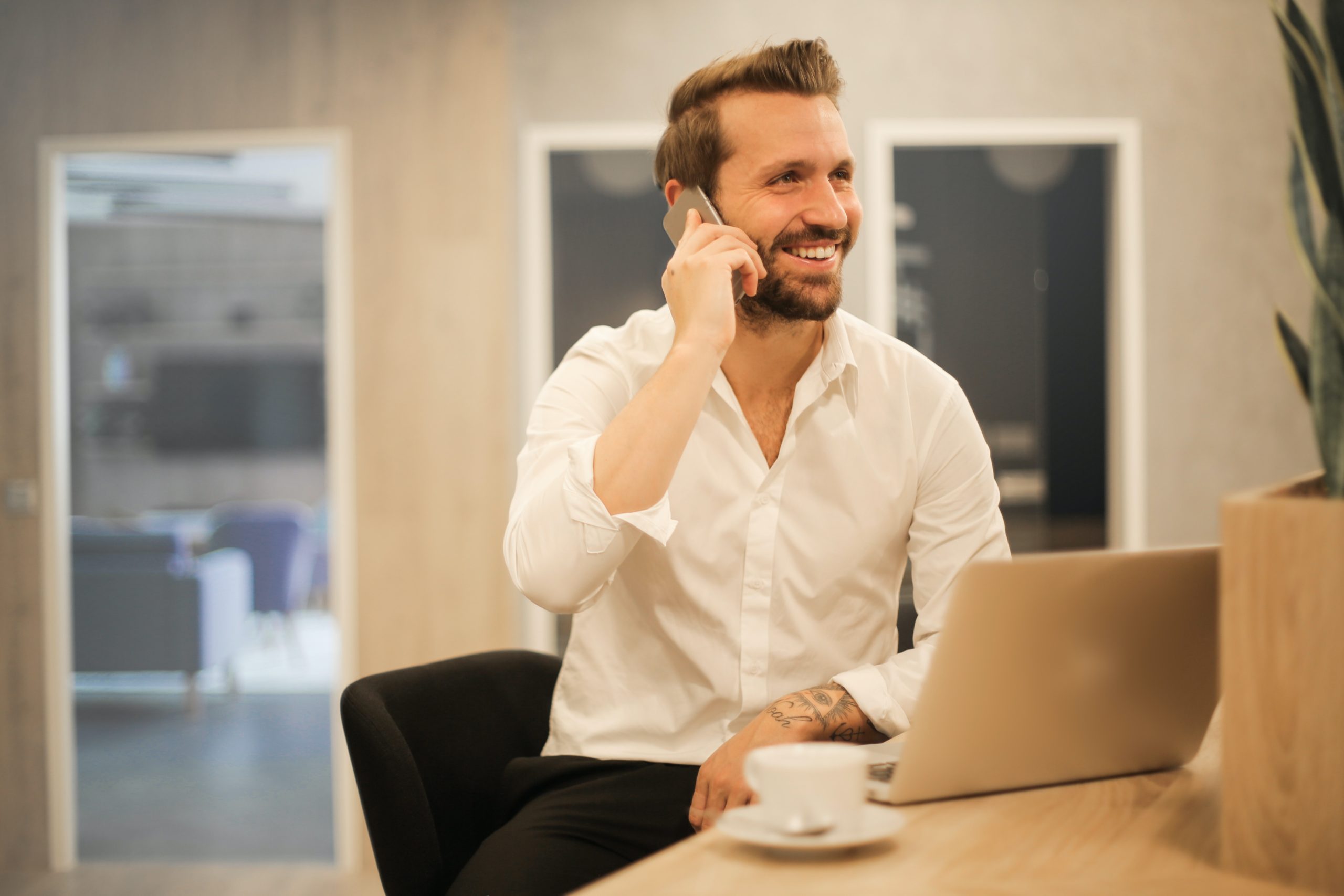 "Be diligent to present yourself to God as one approved, a worker who doesn't need to be ashamed, correctly teaching the word of truth." 2 Timothy 2:15
_________________________________________________________________________________________________
Freelance Videographer/Video Editor
The Baptist Convention of Maryland/Delaware is looking for a reliable, qualified, and experienced freelance videographer and editor responsible for creating custom video projects on location and in our studio.
The video editor must have a strong technical understanding of color correction, color grading, motion graphics, and sound design.
We require the video editor to work in the latest version of Adobe Premiere.
Responsibilities
Must be able to deliver projects on time and on budget

Knows how to take direction and offer creative solutions

Input music, dialogues, graphics, and effects within the company's branding

Create rough and final cuts for various mediums

Continuously discover and implement new editing technologies and industry's best practices to maximize efficiency
Skills
Must have proven work experience as a videographer and editor

Students who are still in school for Film/Video are also encouraged to apply

Must work in Adobe CC

Solid experience with digital technology and editing software packages 

Demonstrable video production and editing ability with a strong portfolio

Thorough knowledge of timing, lighting, sound, motivation, and continuity

Familiarity with special effects and compositing

Creative mind and storytelling skills
Please forward video samples upon submitting a resume to Reginald Davis
_____________________________________________________________________________________________________
Senior Pastor — Middle River Baptist Church (MRBC), a member of the Baltimore Baptist Association and the Baptist Convention of Maryland/Delaware, is seeking a senior pastor.
Having celebrated our 75th anniversary in 2020, MRBC is a church in revitalization. Our congregation is predominately of the baby boomer generation in a younger and socially diverse community. Believing that, "Middle River Baptist Church exists to glorify God by changing everyday people into joyful followers of Jesus Christ," we are prayerfully seeking God's leading in our search.
Individuals who believe God may be calling them to this senior pastor position should possess the following Biblical qualifications.
They will be certain God has called them to "feed" and "tend" this congregation in pastoral ministry.
They will be sound in doctrine and able to develop leaders who practice and teach doctrine consistent with the infallible Word of God. We adhere to the Baptist Faith and Message, which we believe is rooted in the authority of the Holy Bible.
The successful aspirant will be an expository preacher, proclaiming all of God's word so that this congregation will be thoroughly nourished to grow in serving Christ.
The successful aspirant will be able to demonstrate an evangelistic mindset and lifestyle. This includes equipping others to have the same desire and knowledge to "go and make disciples." We believe that feeding, clothing, and ministering to the needs of the lost achieves nothing of salvific value if we do not in that ministry proclaim the saving grace of Jesus Christ.
MRBC is seeking a pastor who has been seasoned with a number of years of pastoral ministry. Like all the world, we have been impacted by the COVID-19 pandemic, yet God has graciously provided for us to maintain an interim senior pastor, a full-time pastor of family ministries, and an interim music and worship minister.  We are also blessed with an associate pastor emeritus.  Our senior pastor must be talented to lead this diverse group of leaders.
Resumes may be mailed to: Senior Pastor Search Committee, Middle River Baptist Church, 610 Middle River Road, Baltimore, MD 21220,  or emailed to the Senior Pastor Search Committee. April 30 is the deadline for resumes.
_____________________________________________________________________________________________________
Student Pastor (FT) — Faithbridge Church, in Jacksonville, Florida, believes in the next generation. We strive to be a sending church who reaches people with the Gospel of Jesus Christ and equips them to live on mission for Him. With this calling as a church, our ministry to students in sixth to 12th grade is one of our strategic priorities. We want to walk alongside parents in raising up the next generation of disciple-makers who will take the Gospel to the very ends of the earth.
We are looking for a full-time student pastor with a heart to invest fully in the next generation as we enter the next season at Faithbridge. Coming out of the pandemic, our church is ready for a student pastor who will serve under the leadership of the family pastor as they work together in creating an effective and unified strategy for making disciples of students and their families.
Qualifications:
Maturing follower of Jesus Christ, actively pursuing spiritual growth, who has submitted to believer's baptism by immersion
Master of Divinity from an accredited seminary or comparable degree in a related field
Affirmation of the Baptist Faith & Message 2000 and Danvers Statement on Biblical Manhood and Womanhood
Gifted teacher who communicates God's Word in an engaging manner
Possession of an outgoing personality, genuine love for students and their families, and the ability to inspire them in their walk with Jesus
Passionate and skilled in personal evangelism, regularly seeking to lead people to faith in Christ
Reputation for being a person of godliness who is biblically grounded
Responsibilities:
Responsible for planning and executing all regular programming for middle and high school students, as well as special events such as camps, retreats, mission trips, etc.
Develop recreational activities for students with the goal of building community and reaching students for Christ
Foster a sending culture within the ministry that challenges and equips students to live on mission and leverage their lives for the sake of the Gospel
Provide students with ongoing opportunities for leadership development and spiritual growth
Recruit volunteers to serve within the student ministry and train them to do ministry effectively
Focus on building relationships with students, families, and leaders outside of church programs for ongoing ministry and discipleship
Church-related experience is not a factor. We will consider a new seminary graduate or current student.
The salary range is $45,000.00-$49,999.00. Benefits are included.
For more information, email the search committee.
(posted on 1/14/2021)
_____________________________________________________________________________________________________
Worship Leader (PT)– South County Community Church (SCCC) in Shady Side, Maryland, is seeking a leader for music/worship. The Worship Leader will be a part-time paid position to assist the lead pastor in creating and cultivating a culture of Bible-centered musical praise in the church with a primary focus on the Sunday morning gatherings. This person will be responsible to help plan the worship team calendar, recruit and train volunteers, as well as ensure song selection that is theologically rich, Scripture-saturated, and sermon-related. This person will also be a primary leader most Sundays while collaborating with an already-in place team of volunteer musicians.
Responsibilities
Planning and Preparation
Help plan and lead weekly Sunday services under guidance of lead pastor and with help of other volunteers
Understand and arrange the music and related elements of the Sunday morning environment
Lead rehearsal and training for worship team
Help recruit, train, and encourage new musicians for the team
Culture Creation
Help the church align musical praise with theological teaching on Sundays and integrate it through the broader life of the church
Foster a servanthood among volunteers while seeking to meaningfully encourage and equip the broader church
Further a musical environment that is God-centered, skillful, and not distracting
Qualifications
Godly character and devotion (1 Timothy 3)
Appreciates congregational music as spiritual praise to God, not mere musical show
Alignment with mission and vision of SCCC
Experience in church-based musical praise environment
Willingness to collaborate with the staff and volunteers at SCCC
Demonstrate key skill related to music, technology, and planning as applicable for position
Hours/Schedule
Position will include about 10 hours per week including the Sunday morning worship time
Remainder of hours will be spent in planning with the pastor as well as preparing and training volunteers
Flexible
Compensation
This will be a part-time position, paying $1000/month
Apply
Email Pastor Jamison Parker or info@scccmd.org or call 301-514-7493.
(posted on 1/14/2021)
_____________________________________________________________________________________________________
Senior Pastor – Second Baptist Church is part of the Southern Baptist Convention and a member of the Western Baptist Association. We are located in the historic city of Cumberland, within the beautiful Appalachian mountains of western Maryland. Our church, also known in the area as 'the big yellow church,' has a rich history of serving the local community for over 100 years. We are a Word-driven, prayer-focused, mission-oriented family of believers. We remain united in tirelessly seeking and saving the lost while serving our Lord and Savior.
We meet every week for Sunday School, followed by our morning worship service. Throughout the week, we serve the community with various mission activities and outreach events. In the last year, Second Baptist has averaged 50-65 people in attendance on Sunday mornings. Our church consists of 70 active members.
Position to fill:
We are looking for a bi-vocational or fully-funded pastor, who has been called by God to shepherd a congregation in service and growth as they mature in their walk with the Lord. A servant's heart is paramount, while ministering within our community and working with our existing partnerships. The called pastor will need to lead his members through sound doctrinal discipling with an emphasis on expository preaching. His ministry will include contacting and visiting members of the church on a regular basis or as needed. He will provide scriptural counseling to those who seek help during a time of need.
Leadership skills:
Envision, create, and organize new possibilities for all ministries.
Biblically and realistically assess situations and make appropriate decisions.
Teach and continue to develop leaders in the church.
Communication skills:
Preach from the Word without apology.
Effectively communicate both as a listener and a speaker.
Possess a healing presence in difficult or sensitive situations.
Personal Qualities:
Strong devotional and prayer life.
Passion for preaching the Word and implementing outreach ministries.
Attitude and behavior that reflect unwavering Biblical principles.
Professional Qualities:
A Baptist theological perspective (cf. The Baptist Faith and Message)
Seminary degree preferred though not required.
Minimum 3 years of pastoral experience is preferred.
Comfortable with both traditional and blended worship styles.
Apply at: sbcsearch51grand@gmail.com
_____________________________________________________________________________________________________
Senior Pastor — First Baptist Church of Perryville in Maryland, seeks a full-time senior pastor serving as principal elder in an elder-led, missions-minded, Southern Baptist-affiliated church. The senior pastor will be first among equals on the elder board and have principal oversight responsibility for the ministry of the church. The position is available immediately and the salary is commensurate with education, experience, and local norms.
Position Requirements
Qualifications for an elder according to the biblical standards in 1 Timothy 3:1-7, Titus 1:5-9, and 1 Peter 5:1-4
Strong ability in teaching sound doctrine, especially in expository preaching
Full agreement with the doctrinal statements made in the Baptist Faith and Message (2000) and the church's constitution and by-laws
Servant leadership with a shepherd's heart to care for and feed the flock entrusted to his care
Missions-minded, as the church conducts missions activities in our state and around the world
Duties
Lead the church to understand, embrace, and accomplish its biblical mission to make disciples both locally and globally through engaging Christ followers in worship, community, and ministry
Organize, oversee, and/or conduct the gathered services of the church which include worship, prayer meetings, weddings, funerals, and other services that may need to occur from time to time
Provide Bible-based counseling to members in need
Oversee, along with elders, all church discipline matters and conflict issues in the church
Supervise paid church staff, including tasks and evaluations
Qualifications
Preferred Education: Masters of Divinity or higher from a conservative seminary
Experience: Five or more years of pastoral experience in the local church
Worship Style: Comfortable with both contemporary and traditional styles of worship music
Church & Community Information
Single Sunday Service: average attendance: 135 (before COVID-19); membership: 120
Staff: Senior pastor (vacant), part-time administrative assistant
Perryville, MD, with a population of 4,000, is a growing community located in the southwest corner of Cecil County. The county has a population of 100,00 and is at the northern end of the Chesapeake Bay about halfway between Baltimore and Philadelphia.
Major employers: U.S. Army Aberdeen Proving Ground, Perry Point VA Medical Center, Amtrak
Send your resume to: fbcpmdsearchcmte@gmail.com.
---
Please note that job ads will continue weekly for six weeks unless notified otherwise.