#16: What Pastors Wish You Knew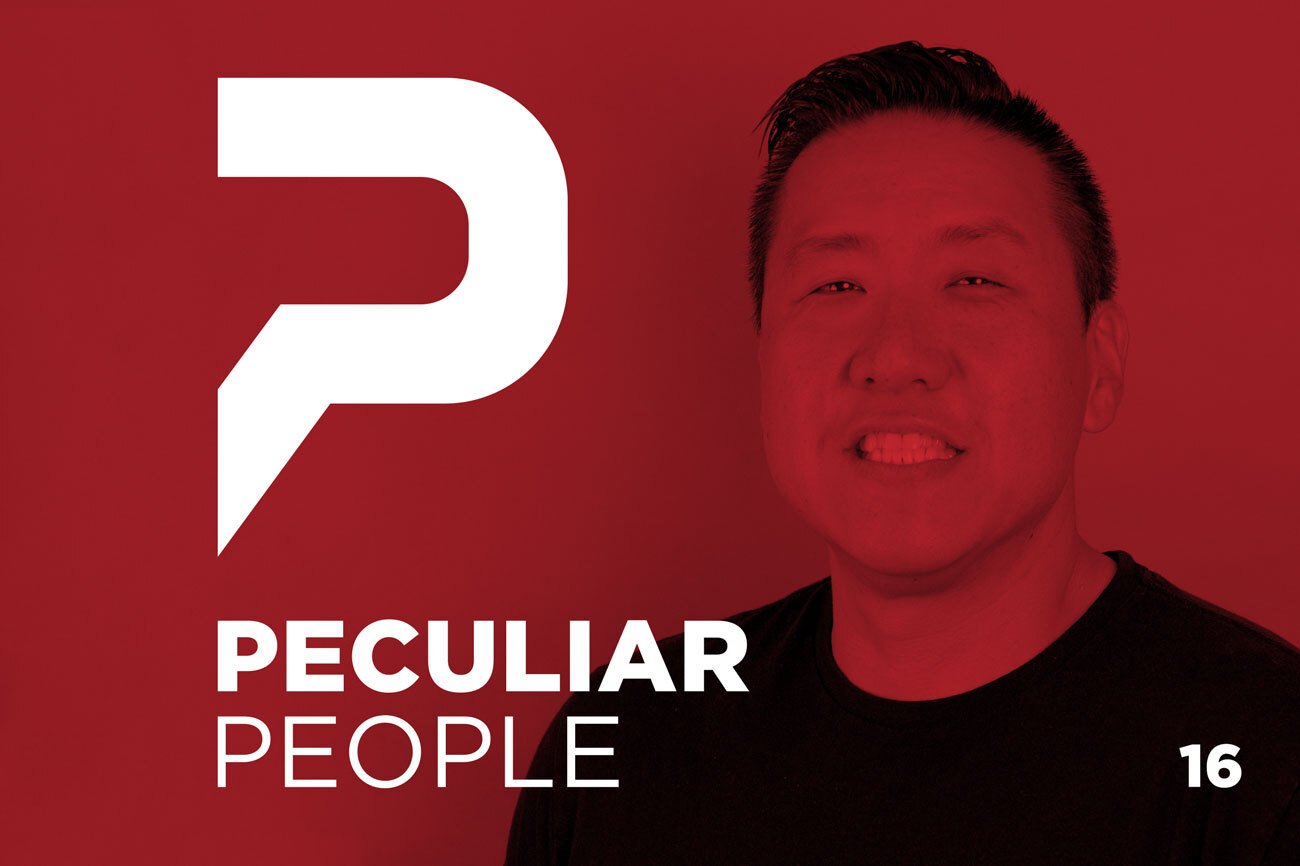 Over the past year, we have seen an alarming number of individuals struggling with depression and mental illness.
But is this a new issue, or an old one that we are just starting to recognize? Listen as Michael Crawford and Dan Hyun discuss the important topic of mental health in ministry.
Transcript
Michael Crawford:
Welcome to the Peculiar People podcast. My name is Michael Crawford, state director of missions. I'm with Dan Hyun. Dan, tell us who you are and what you do.
Dan Hyun:
Well, I'm a local pastor in the Baltimore area, but my main role is currently as the Send City Missionary for Baltimore.
Michael Crawford:
So, I invited you to do the podcast on the pastor and his mental health, but what made you decide to come in and talk about this?
Dan Hyun:
This is going to sound weird, but probably for the reason that I don't want to come in and talk about it, because for me, mental health and the ramifications are a big part of my journey and it leads to a lot of shame. I kind of want to put it in a corner, keep it in a closet, away. But I think that's one of the reasons why we need to do things like this to continue to bring light onto dark places and bring it into the open. Obviously, many people struggle with it. So, I want to just do that.
Michael Crawford:
Yeah. It's amazing, because we have a friendship, we've known each other for about 10 years now, and we've known other pastors. And we wrestle with issues of mental health. It's just so ironic that you experience, sometimes, the greatest mercy in the darkest places.
Dan Hyun:
Definitely, definitely.
Michael Crawford:
The most hope when you're hopeless and then most love when you feel like things aren't going well. What challenges do you see pastors having with mental health?
Dan Hyun:
I think, part of it is, I think we've gotten a lot better about it, but there is still certain stigma attached to mental health and acknowledging it openly. I think, we're at a better place culturally, we're now… we'll even talk about it from the pulpit or we'll welcome people who are struggling with challenges with mental health, to find help within the church and outside. But I think the stigma is still attached to identifying as our own struggles. We're fine with other people, but we don't want it for ourself. And even depending on certain camps, some people still attach old wives tales about people's spiritual maturity, or there are just the rigors that they attach to their spiritual disciplines that should not be there if they are struggling with mental health.
Michael Crawford:
Yeah. Unfortunately, it's been my experience of the church. It tends to be dismissive of mental health, but for… In one sense, a good reason because we don't want to go down the slippery slope of like psychology and having doctors and lawyers and sociologist who aren't acquainted with the word, aren't submitted to the word, don't have a God-centered, gospel-centered kind of paradigm, telling us how we should think and how we should behave. And so, we're guardians of the truth, but that's a diminishment of reality. And a reaction, sometimes, to the exaggeration of what the world does with most things, whether it's our bodies, or sex, or mental health issues. So, unfortunately, I think you're right. And I think one of the consequences, tell me what you think about this, is, when that happens then the subject of mental health really isn't addressed, that's what you're talking about. And so there's some unintended consequences, not only for our people but for pastors.
Dan Hyun:
I think part of it is, it's just… I believe it's still a realm that's very mysterious to many within the church, for the reasons you just listed. We've kind of cast it off as, slippery slope down the liberalism of the world, whatever language we want to use, because of that, we've tried to attach answers onto it, often very spiritualized in scope. But for those who are suffering through mental health, they haven't necessarily experienced relief in their soul because of that. So, I think it's a perpetuating cycle where people who are struggling with it probably feel like the church is not equipped to be able to handle it. And it just leads to darker shame and guilt.
Michael Crawford:
Yeah. Why do you think so many pastors are struggling with mental health?
Dan Hyun:
So, I was thinking about this question where it almost feels like more are struggling now. I don't think that's the case though. I think it's just like, I mean, if we use justice in our country, for example, I think some people will say, "Wow, what's happened? Suddenly, all these cases of injustice against certain peoples." I think those things have always been there. It's just that the moves in culture, whether technological or societal, have just brought things out into the open. So, I think pastors have been struggling with the enormous weight upon their souls.
Dan Hyun:
So, when I think about mental health, I think there can be triggers and I believe that's real, but I also believe it's something that's underlined that's just there all the time. So, I don't think it's that, suddenly now, because we're talking about it, more passengers are copycatting or identifying in that way, but it's just, it's some of the challenge of life, and pastors, whatever we feel about it, you are digging into the deepest pains and wounds of other people, but even your own. And I think it's a natural consequence, as holistic beings, that's going to affect every part of our being. Obviously, physical, spiritual, emotional, but I think mental as well.
Michael Crawford:
Yeah. I'm reminded of all the dead guys, we call them Puritans, and all those guys who wrote excessively on depression, or they call it, melancholy, and also Spurgeon, The Minister and his Fainting Fits, and the great book, Lectures To My Students, which every pastor should own and read multiple times. Martyn Lloyd-Jones, whose daughter suffered from depression. We would hail him as a great Biblicist, preacher, protestant, sound doctrine, evangelists, and yet he wrote a book for his daughter, just for her, just trying to encourage her as she's struggled with depression. So, what do you wish churches knew about a pastor's mental health?
Dan Hyun:
It maybe a couple of things. I think, one, it's not necessarily evidence of their lackadaisical spiritual approach to life. I think, sometimes we have this mentality, "Well, you must have done something wrong or you've got a certain unconfessed sin in your life, so this is the response." And that could be true, but I don't think it is the truth in all situations. Sometimes everything can be perfect. You're doing everything you're supposed to. You're being a good pastor, even yet, this is some of that thorn in your soul that you're going to be wrestling with. Maybe another thing, it's also in the same way, it's not necessarily the fault of other people, though people can be triggers, people might automatically assume, the church, well, something's got to be wrong in their family, or this is a marital conflict that's coming out, or they've got bad children or whatnot.
Dan Hyun:
And those things, again, might be true but I think we have to recognize mental illness, just like certain physical illness, it can be there even in the midst of the most ideal situations. Another thing I was thinking is, some churches, I think, if they hear about the pastor, and this is why I think many pastors low with bringing it in public because the church starts to feel, "What do we need to do better? What could we have done better? How could we let this happen?" And some churches, obviously, on the other end, they need to pray on that better. They probably have contributed to it. But very well-meaning churches have to recognize sometimes this is just the burden that this particular pastor might have that others don't. And it's nothing that they necessarily did to add to it or to bring it to life, but it's just there. And just like with any other person that we walk together, with those who have their particular challenges in their journey.
Michael Crawford:
I could still hear, maybe, some people in churches who love their pastors and they're saying, "Well, Dan, is there anything we can do? What could we do for our pastor?"
Dan Hyun:
I'm just going to Jesus juke here, but it's okay because we all love Jesus. But I think the first thing we often don't go to, is to pray. So, I love the more robust, open discussion we're having about things like mental illness, depression, suicide. I think it's vastly important. I think, if we're not careful though, as we rove it too much, because, in response, we haven't seen very robust answers from the church so we almost take out all spirituality. And have to come back to, this is also a spiritual matter, and one of the best things, if we believe God and his word, is to be praying for those who are suffering through anything, but including mental illness. So, to pray for your pastor.
Dan Hyun:
But I think it's also to recognize that this is a real need. I think we're good about knowing pastors need physical rest. So, if a church has the means, we try to provide outlets for the pastor and the family, to be able to take physical rest. But I think it's also, opening conversations for mental health, even to ask the pastors, "How are you doing mentally? How are you going through different things you've even shared in your life? How can we provide resources?" I know one of the things I love about our local partnerships is, we support pastors with opportunities for counseling and therapy, and for churches to be made aware of this and say, "Hey, we think this would be a really great idea for you." I think people are going to help to cover this, but if they're not, how can we help to do that for you as well?
Michael Crawford:
Yeah. Counseling is not cheap. I was watching the Red Table, Will, and Jada Pinkett Smith and they had the specialist come in, this nutritionist. I just was thinking like, "Rich people have access to things that us normal folks don't." You maybe pay somebody 500 bucks an hour, a thousand dollars an hour to come in and tell you about something, or private trainers who come to your house. So yeah, that's definitely some good stuff. So, there might be a pastor out there who's watching this, and that's why we did this, because I don't believe in accidents, and I think God has a plan and this pastor is out there and he's wrestling with mental health issues. What do you want to say to him?
Dan Hyun:
I think probably the first thing would be that you're not alone. I think mental health, I mean, even say mental health, that's so broad because it can encompass so many different things. But I think one common thing I've seen and experienced is often, this sense of isolation. I mean the church, we just don't do well with any kind of struggle. We want clean, pretty answers that can be tied up in a five-week sermon series. And that would just make all of us happy. But to realize it takes a while, it's a journey that we have to walk through, and I think in that way, some people get pushed away. And especially if you're the pastor and you carry the burdens of being the spiritual leader, and we all know it's not true, in our minds we know God uses broken people, that God reaches us in our brokenness. We know all that. But sometimes as you like to say, our psychology has not fully caught up with our theology, and we don't really believe that.
Dan Hyun:
I think, for pastors, if you're struggling to know you're not alone in this, there are others who have the same burdens. And even if they don't fully understand what you're going through, there are people who want to listen, and your life is valuable. I think, one of the evils of the effects of mental illness is the effect that the enemy can have on us to say, "This diminishes you, you are a broken person, you're of no use, your life is not important, doesn't matter how hard you're going to work. You're just wounded, you're messed up." And to know, your life is of great value and great worth and there are people who care about you, and they will walk with you and listen with you and not just give pat answers, and to know it's probably not going to take just two weeks of therapy, but it might be a lifelong journey, but we're willing to do that together with you.
Michael Crawford:
Yeah, I appreciate. I know, one of the values of the North American Mission Board is brotherhood. And they're constantly saying, "You're not alone. We're part of a family." And I know, one of the values here at the BCMD here is that we're a big family as well. And we say this at all our cohorts for our church planters, we always tell them, "You're not alone. If you need something, reach out." And we would say that to any pastor, "Take that first step and to reach out, and realize that if you reach out to us, it will be in confidentiality and we'll do whatever it takes to try to secure the resources around you to try to help you." And yeah, it's amazing how merciful God is.
Dan Hyun:
And I think we have to just really cling to that, so… I think we would intuitively believe this is true, but sometimes, we just have to say it out loud. "If you bring these struggles, no one's going to judge you." And they think we kind of understand that about God, he receives us as we are, but we don't think others will do the same, especially if they're in denominational positions or some kind of a place of authority. We won't do that because I mean, I just know for myself, speaking for me, and that's part of my struggle. I don't want to do that to someone else. I want to create as much openness. So, you won't be judged. Come as you are so that we can seek… because I do believe healing and redemption is there and possible in God.
Michael Crawford:
Amen. Thanks for joining us, Dan Hyun.
Dan Hyun:
Thank you.
Michael Crawford:
Grace and peace.